Our products
The industry's #1 security key, enabling strong two-factor, multi-factor and passwordless authentication.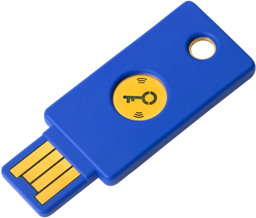 Security key series
U2F and FIDO2/WebAuthn protocols combined with hardware-based authentication and public key cryptography to eliminate account takeovers.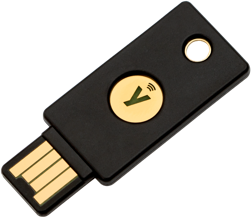 YubiKey 5 Series
Multi-protocol capabilities that can secure legacy and modern systems. The series provides a range of authentication choices including strong two-factor, multi-factor and passwordless authentication, and seamless touch-to-sign.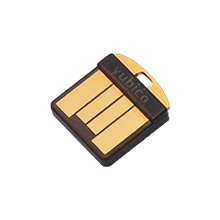 YubiHSM 2
Game changing cryptographic protection for servers, applications and computing devices.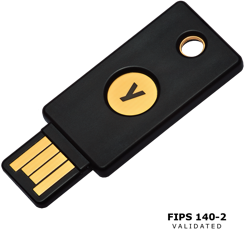 FIPS-validated products
Compliance for government and regulated industries.

Yubico manufacturing: USA & Sweden
We manufacture and finish all of our products close to our two main offices in Sweden and the USA. We strongly believe there are security and privacy benefits for our customers by manufacturing and programming our products in these two regions.
Yubico for Free Speech
At Yubico, we believe that free speech and free press play a critical role in exposing injustice and inequality. We believe that it is our social responsibility to put our products in the hands of those most at risk. The Yubico for Free Speech Program provides YubiKeys to nonprofit organizations or groups who support our mission of defending a free and open internet.
Our customers
Experience the power of the YubiKey