Your key to the
fastest, safest login
Stop phishing and guard your online accounts with YubiKey two-factor and passwordless authentication. Loved by millions of users in 160 countries.

Ultra secure
Zero recorded account
takeovers in 11 years. The
physical key requires a human
touch and cannot be remotely
hacked.
Quick and reliable
One-tap login, nothing to
download, no batteries, crush
and water resistant.
Manufactured in Sweden and
California.
One key, many services
One key to access hundreds
of top sites. No user and
security information is shared
between the services,
protecting your privacy.

The authentication challenge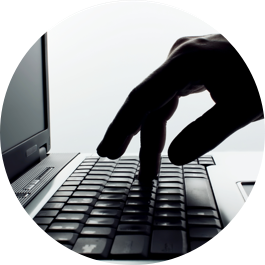 Breaches, phishing & billions of stolen
credentials
The internet was designed for sharing information, not security. As it has advanced and scaled to be a critical part of our everyday lives—so have the fraudsters. Today, 18 million login credentials are being compromised every day.
Passwords are growing in number and complexity
When we are forced to remember multiple, complex passwords, we inevitably forget them. Or we cut corners on security by simplifying them or using them over and over again.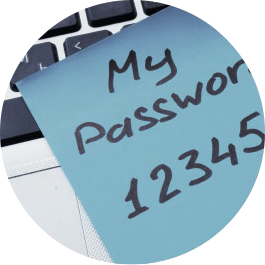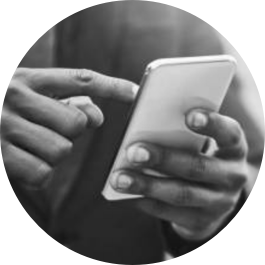 Mobile authenticators do not stop phishing
To step up security we have been told to use Two Factor Authentication (2FA) such as mobile authenticators and text message (SMS). Only to find out that they are slow and do not prevent modern phishing attacks from hijacking your logins.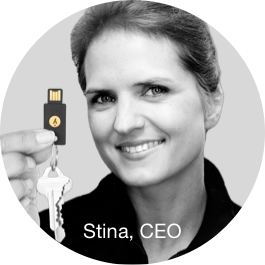 A safer internet for all
Millions of users all over the world use YubiKeys to simplify and secure access to computers, internet services and mobile apps. Our customers are diverse, ranging from celebrities to security geeks, gamers to human rights activists and even our own grandparents.
Pioneering global standards
The first YubiKey launched in 2008, inspired by the word ubiquity and the vision of one security key to keep all of your online accounts safe. To make it happen, our founders moved from Sweden to Silicon Valley to spearhead a new global security standard, today supported by all the leading platforms and browsers.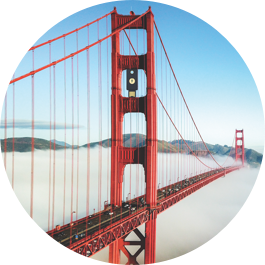 Secure access with YubiKey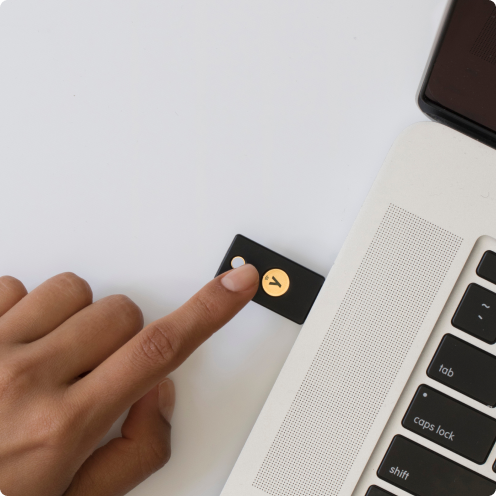 Computers
Insert your YubiKey and
touch it!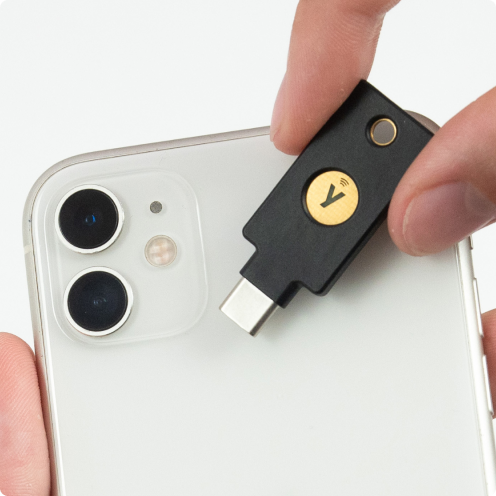 Mobile
Just tap it!
Where you can use the YubiKey
A physical key to your digital life
It only takes a few seconds to register a YubiKey with your personal accounts and favorite digital services. The easiest and most popular method to secure instant access across millions of sites is to pair the YubiKey with leading cloud single sign-on providers or password managers.
Cloud single sign-on
Secure, instant login to millions of sites and applications

Password Managers
Protect and manage your passwords across the internet

Email
Shield personal sensitive data in your inbox

Social Media
Protect your reputation by securing your social profiles

Gaming
Keep your hard-earned gear and reputation in the right hands

Developer tools
Safeguard your code and intellectual property from hackers

Cloud Storage
Confidentially store pictures and other sensitive files online

Cryptocurrency
The safest way to store your cryptocurrency on an exchange

Computer access
Prevent unauthorized access to your offline computer

More YubiKey applications
There are hundreds of businesses and consumer applications supporting the YubiKey
Want your other sites to be protected?
Would you want your bank, your doctor or other service to support the YubiKey? If yes, please let them know that it easy and free to integrate with Yubico's open source tools—and help make the world Yubiquitous!
In the press
"The coolness factor gets turned up to 10, as all you do is plug the key in and tap the gold metal button."
"It's also incredibly durable, waterproof, and crush resistant"
"It will never run out of power, because it has no batteries. It doesn't require LTE or Wi-Fi—big advantages over authenticator apps."
"Yubico's tiny YubiKey has the future of security all locked up."
"While hackers may be able to phish an SMS code, they certainly can't fish a physical key out of the bottom of your purse remotely."
"The best possible protection for your valuable data."
Get Started

Find the right YubiKey
Take the quick Product Finder Quiz to find the right key for you or your business.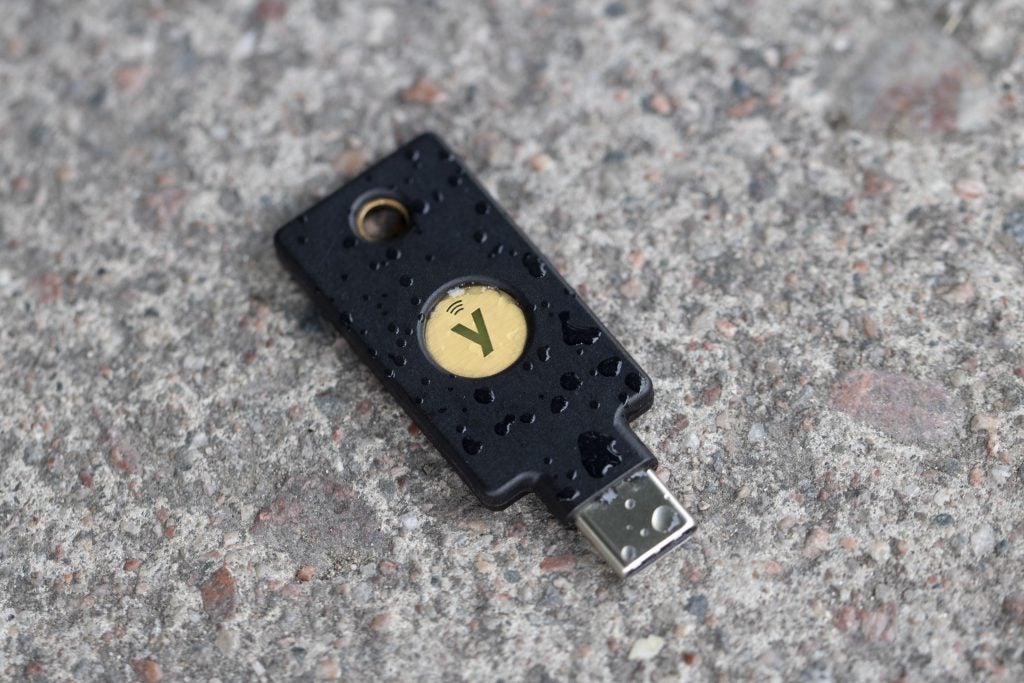 Get protected today
Browse our online store today and buy the right YubiKey for you.