YubiKey for cryptocurrency
Hardware security cryptography for crypto exchanges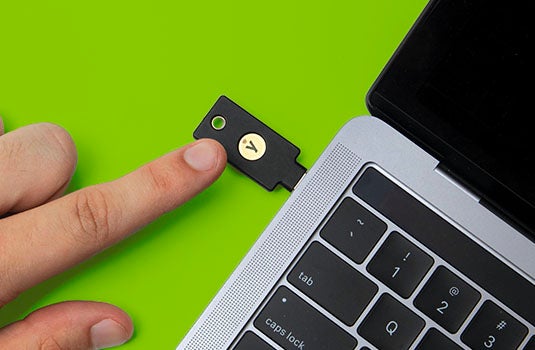 YubiKeys as a Service enable faster and wider rollouts of modern MFA in 2023
Watch this webinar to learn about how to procure YubiKeys as a Service with the new and expanded YubiEnterprise Subscription offering for greater business agility and predictability.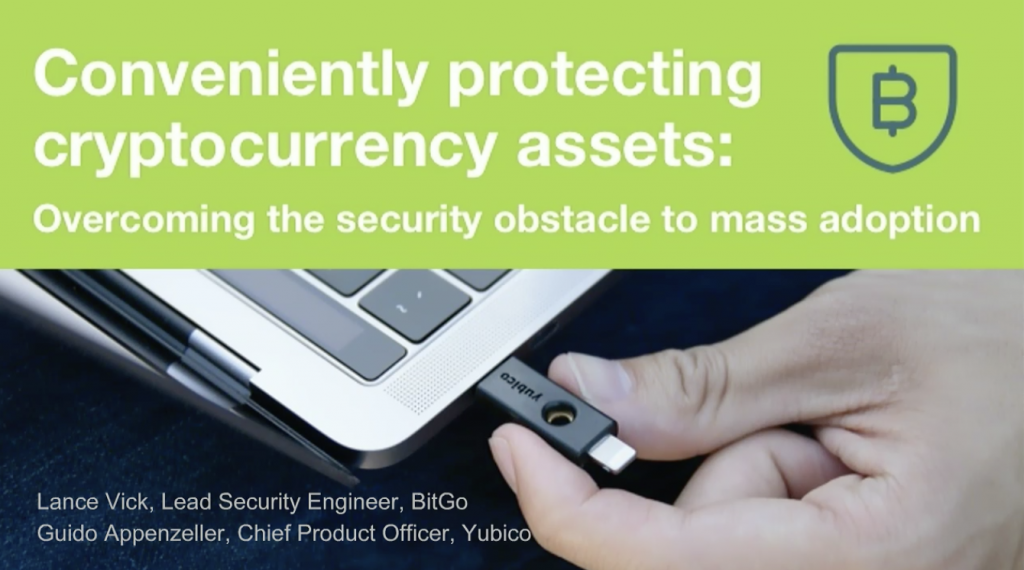 Conveniently Protecting Cryptocurrency Assets
How a progressive cryptocurrency exchange adopted and endorsed a secure authentication method that protects its customers' in a way that is as easy to use.
---
Heighten cryptocurrency security, and secure accounts
YubiKeys make securing cryptocurrency exchanges, accounts, and high-value transactions safe and easy. The YubiKey is the strongest way to protect your customers' logins, trades, and transfers at the exchange level, increasing user trust and accelerating cryptocurrency adoption.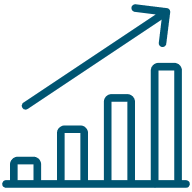 Grow your custody and retail customer base by offering the best security and user experience
Legacy MFA such as SMS, one time passwords and mobile authenticators are cumbersome to use and easily breached via phishing attacks, SIM swapping, and man-in-the-middle phishing attacks. Your retail and custody customers need strong authentication using a modern MFA approach that is phishing resistant and can protect their cryptocurrency accounts against account takeovers.
Increase brand reputation, attract new customers, and ensure customer retention by offering the highest level of security, and the best user experience. Offering the YubiKey for strong authentication to exchange accounts ensures that cryptocurrency stays protected at the exchange level while account secrets stay safe on the key. Authentication with the YubiKey to exchange accounts is simple—users simply tap/touch their security key. Yubico also offers Yubico Authenticator, a mobile authenticator where secrets are stored securely on the YubiKey versus the mobile device.
Secure cryptocurrency and blockchain assets with crypto-backed hardware security
As a cryptocurrency exchange, you hold your customers' private keys, which makes you an attractive target for hackers. You need to defend against remote attacks and eliminate remote extraction of cryptocurrency private keys by storing them securely on hardware.

Yubico offers the YubiHSM, the world's smallest hardware security module (HSM) that offers enhanced protection for cryptographic keys and blockchain assets at a fraction of the cost and size of traditional HSMs.YubiHSM is tamper resistant and helps you defend against remote attacks and remote exfiltration of keys.
Protect your customer PII data against account takeovers
Whether your applications and data such as customer Personally Identifiable Information (PII) reside on-premises or in the cloud, you need to ensure they are protected against unauthorized access.
YubiKeys offer high-assurance MFA for employees, contractors and privileged users, so only authorized users have access to PII data and critical systems. YubiKeys integrate seamlessly with existing IAM solutions such as Microsoft, Okta, Duo and Ping, and provide secure authentication for hundreds of applications and services.
---
Cryptocurrency Exchanges offering strong authentication with YubiKeys














"At Coinbase, every customer is opted into two-factor authentication (2FA) automatically with hardware security key support such as the YubiKey. We believe this extra step helps us keep our customers and their funds secure, including by providing protection against account takeovers (ATOs), which are usually caused by phishing campaigns, SIM swaps, or support scams."
"SMS Based 2FA Is Not Enough: Regardless of the assets and/or identities you are trying to protect online, upgrade to hardware based security (i.e.: something physical that an attacker would have to physically obtain in order to perform an attack). While Google Authenticator and Authy can turn your mobile device into a piece of hardware based security, I would advise going a step further. Pick up a YubiKey that you physically control and cannot be spoofed."
---
Major crypto exchange chooses YubiKey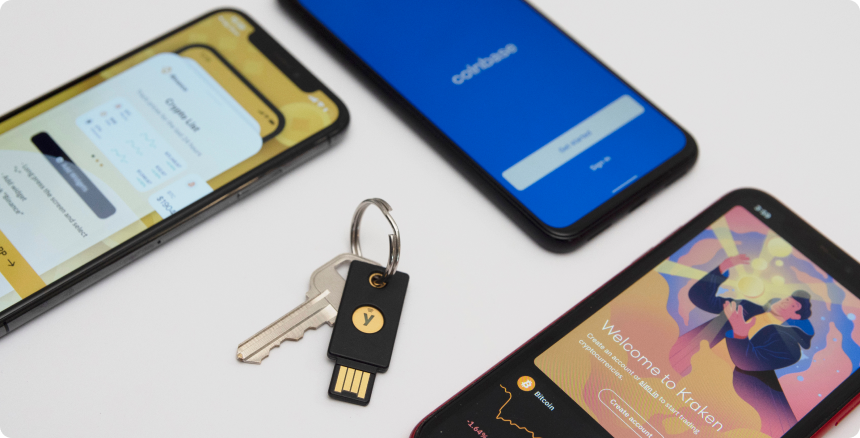 Situation
Cryptocurrency exchanges are becoming commoditized. Traditionally, securing cryptocurrency has been complicated to the average individual.
Solution
A major cryptocurrency exchange chose Yubico to help customers secure critical transactions at the exchange level. The Exchange worked with Yubico to subsidize the cost of YubiKeys for their customers, and were made available for online purchase.
Result
Customers are now able to shift cryptocurrency security from complicated cold-wallet storage at the coin level to a much simpler, and stronger method at the exchange level. Customers use YubiKey s to secure critical transactions like trades and transfers using YubiKey's strong yet simple security. The Exchange enjoys increased trust from customers, and is attracting new customers who were waiting for cryptocurrency to become more accessible.
Are you a consumer looking for strong authentication for your cryptocurrency?
Get started

Find the right YubiKey
Take the quick Product Finder Quiz to find the right key for you or your business.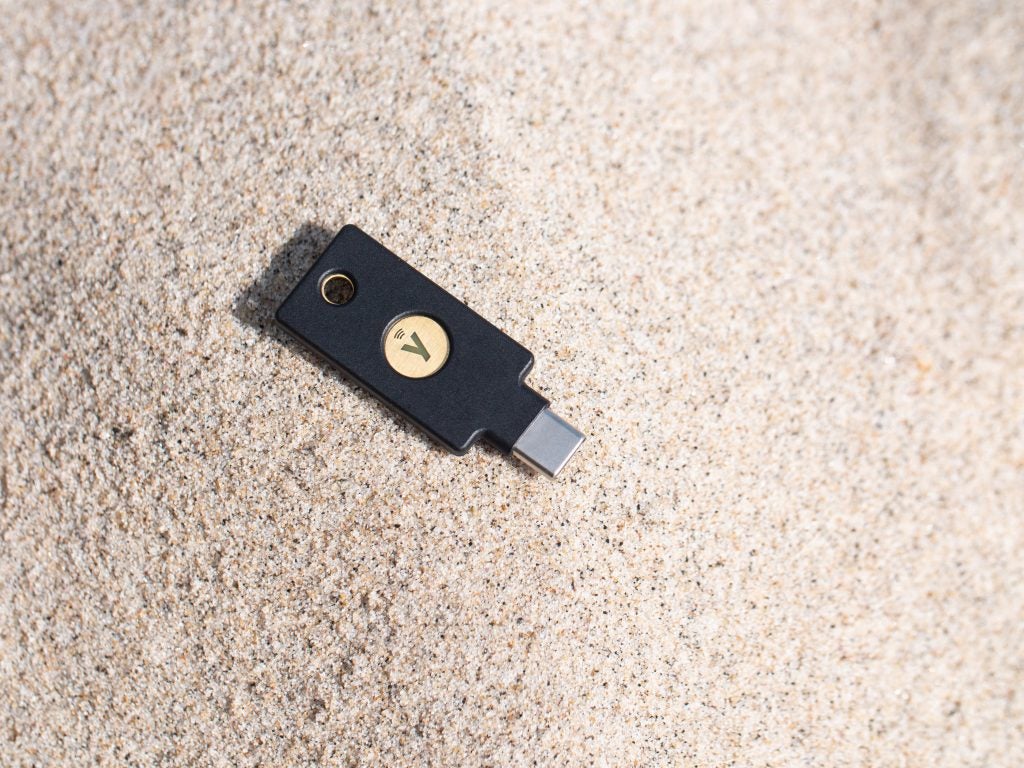 Get protected today
Browse our online store today and buy the right YubiKey for you.