YubiKey for Pharmaceuticals
Secures Pharma's digital transformation at scale
Protect your data, technology, and people with the YubiKey. Stop account takeovers, reduce costs, and speed time to market
COVID-19 accelerated digital transformation across the pharmaceutical industry, yet a threat gap exists when the rate of technology adoption outruns the rate of data security. Closing the gap requires the highest levels of security where most threats emerge—your people. With the YubiKey for strong, phishing-resistant authentication, your data, technology, and people can stay protected against cyber espionage and other cyber threats. YubiKeys close the threat gap—and keep it closed, while also offering a seamless login experience and a bridge to a passwordless future.
---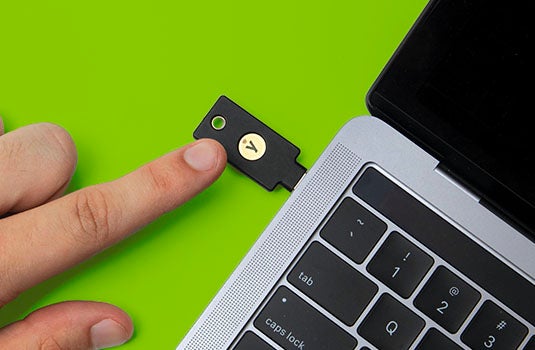 YubiKeys as a Service enable faster and wider rollouts of modern MFA in 2023
Watch this webinar to learn about how to procure YubiKeys as a Service with the new and expanded YubiEnterprise Subscription offering for greater business agility and predictability.
---
Read the White Paper
Maximizing security across Pharma's digital transformation with phishing-resistant MFA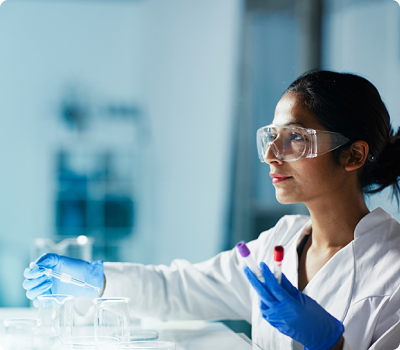 ---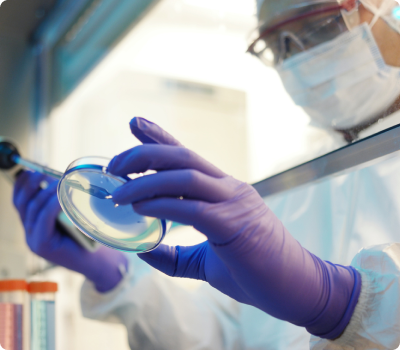 Zero Trust security for your technology, data, and people
You need a simple yet effective way to secure critical IP such as Active Pharmaceutical Ingredients (APIs) and commercial product management processes, against competitor and nation-state cyber espionage. Legacy authentication such as usernames and passwords, and mobile-based authenticators, are highly susceptible to modern cyber attacks, and fail to prevent unauthorized access to critical data and applications.

YubiKeys offer Zero Trust two-factor, multi-factor, and passwordless authentication, so only authorized users have access to critical data and systems. Secrets are stored in the secure element on the hardware security key and cannot be easily exfiltrated, unlike legacy MFA approaches. YubiKeys integrate seamlessly with existing IAM solutions such as Microsoft, Okta, Duo and Ping, and provide secure authentication for hundreds of on-premise and cloud applications and services, while ensuring compliance to GDPR, HIPAA, and 21 CFR Part 11.
---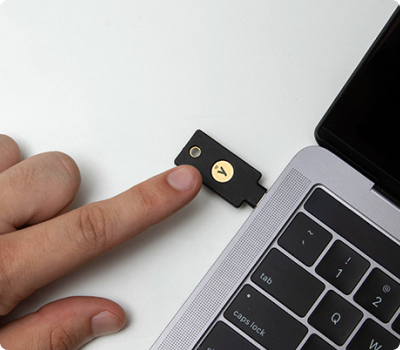 Seamless user experience drives productivity
Password-resets can be extremely time consuming, and mobile-based authenticators such as SMS, one time passwords, and push notifications can interrupt user workflows and cause friction, especially in clean room locations. These approaches are also highly reliant on cellular connectivity, mobile phone battery charge and other factors that can halt productivity.
YubiKeys are extremely portable and simple to use, increasing employee productivity. The YubiKey can be combined with a wearable wristband, to offer fast, tap-and-go passwordless login, and eliminate cumbersome steps such as degloving, when compared to mobile-based MFA. A single YubiKey conveniently works across multiple devices including desktops, laptops, mobile, tablets, notebooks and shared workstations. YubiKeys also don't require a battery or internet connection, are also highly durable, crush-resistant, and water-resistant.
---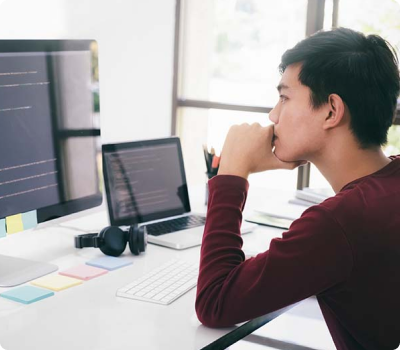 Reduced password-related IT support costs
In addition to offering low security, legacy authentication methods also increase IT help desk costs related to password resets. Forrester estimates that password resets cost the help desk over $179 per employee per year.

YubiKeys help reduce IT support costs—they enable user self-service for password resets, increasing productivity and eliminating the time and costs related to ongoing management or help desk password resets. YubiKeys also future-proof security investments, by acting as a bridge to modern authentication protocols and enabling secure passwordless login.
---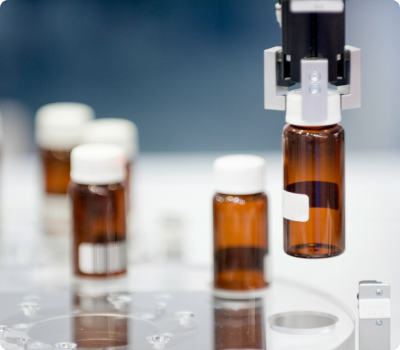 Secure supply chain and commercial product management processes
Reliance on outsourced partners like CROs and CDMOs require IP handoffs that can result in major vulnerabilities in your supply chain if they don't follow a Zero Trust and strong MFA approach. Weak links in the chain can lead to costly consequences and delays in time to market.

Mandating strong MFA from your vendors and partners minimizes your cyber risk, liability, and damage to your brand reputation. The YubiKey offers secure, convenient, and scalable security making it easy for you and your supply chain vendors to deploy strong authentication. With YubiEnterprise Delivery from Yubico, it's easy for your supply chain to get security keys directly into the hands of their users.
---
Learn more about the YubiKey
---
Risk reduction, business growth, and efficiency enabled by YubiKeys
A recent Forrester Consulting Total Economic Impact™ (TEI) study commissioned by Yubico found that a composite organization representative of interviewed customers who use YubiKeys reduced risk of successful phishing and credential theft attacks by 99.9%, saw a drop in password-related helpdesk tickets by 75%, and experienced a 203% 3-year ROI with YubiKeys.

BUT…. all organizations are different. Enter your own company data to create a custom Dynamic TEI study and instantly see how Yubico's solutions can help your organization!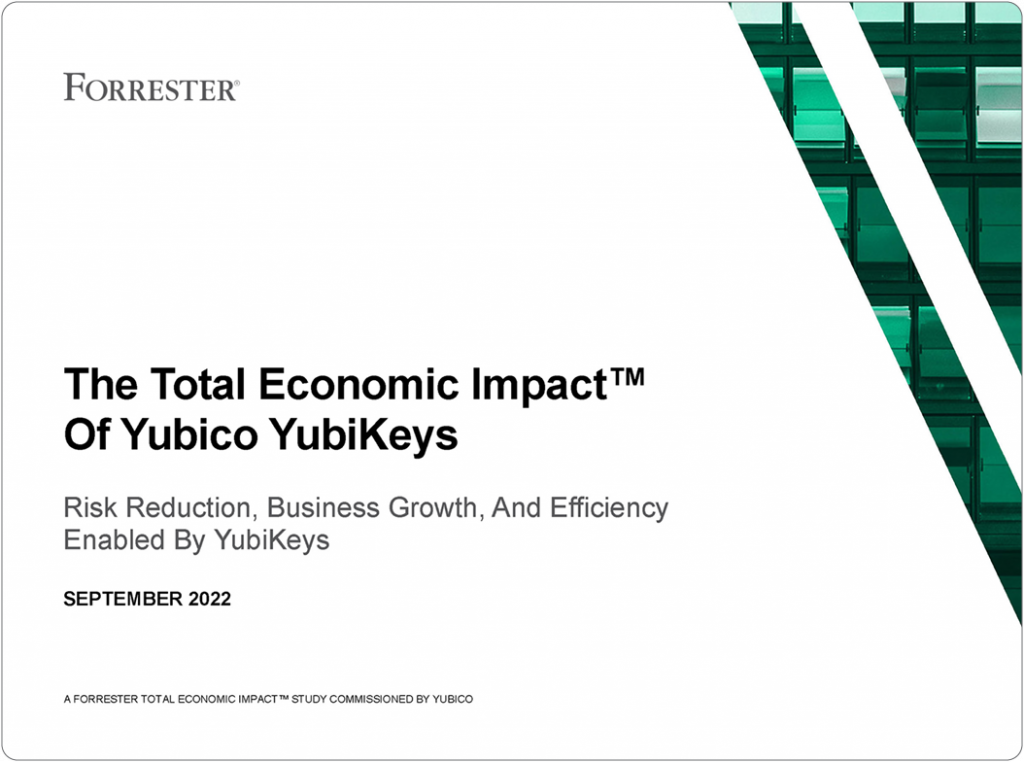 ---
YubiEnterprise Subscription: peace of mind and flexibility for less than a cup of coffee per user/month
YubiEnterprise Subscription simplifies purchase and support while also providing financial benefits. Estimate your potential savings as compared to one-time perpetual purchasing model

Get started

Find the right YubiKey
Contact our sales team for a personalized assessment of your company's needs.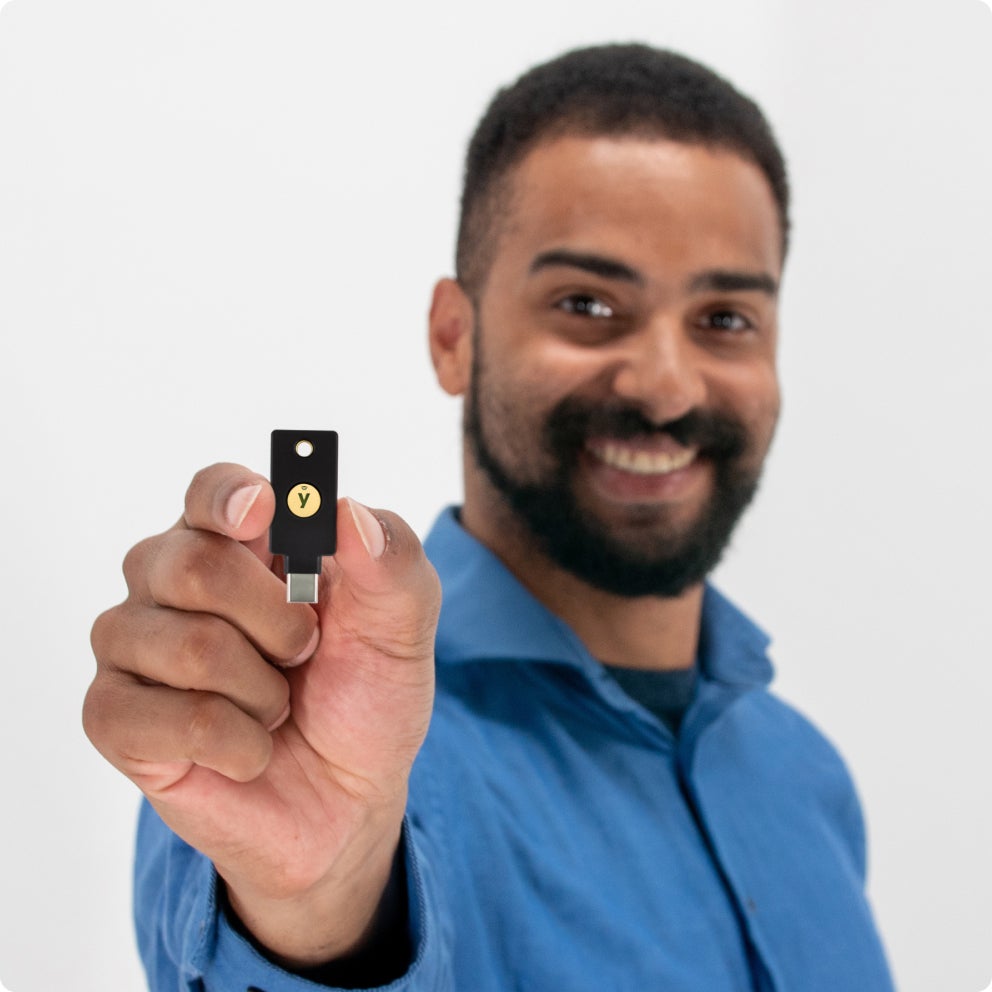 Get protected today
Browse our online store today and buy the right YubiKey for you.