Phishing-resistant MFA for Federal Systems Integrators
Modern authentication that stops modern cyber threats
Zero Trust security and phishing-resistant MFA for Federal Systems Integrators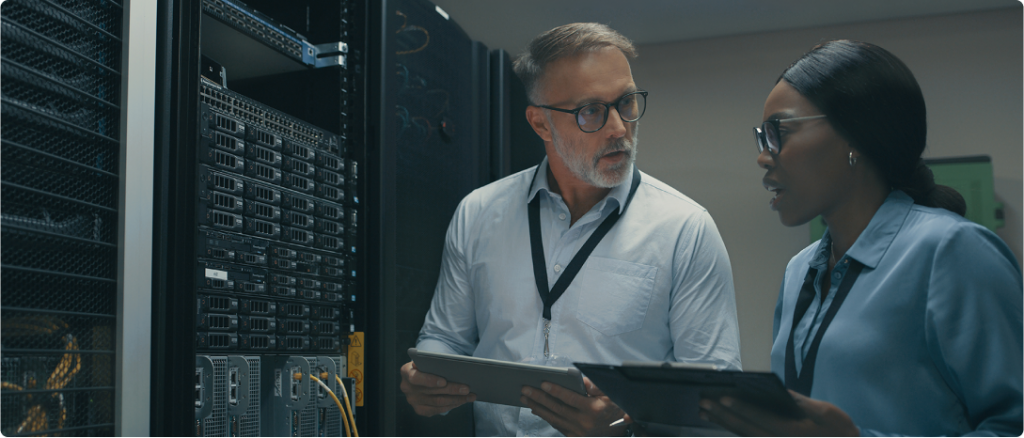 As a Federal Systems Integrator, cybersecurity should be your top concern. Relying on usernames and passwords or legacy mobile-based authenticators for authenticating employees and contractors to top secret and sensitive data can cause a security risk as usernames and passwords are easily hacked, and SMS, OTP and push notification apps are highly susceptible to phishing, account takeovers, SIM swaps, and man-in-the-middle (MiTM) attacks.
Yubico offers the phishing-resistant, FIPS 140-2 validated YubiKey for highest-assurance multi-factor and passwordless authentication as part of a zero trust security strategy. YubiKeys stop account takeovers 99.9% while delivering 203% ROI, and are widely deployed across the US Government. Be proactive — protect your employees, your brand reputation, and your contracts with the U.S. government by deploying modern phishing-resistant authentication.
What is phishing resistant MFA?
Phishing-resistant MFA refers to an authentication process that is virtually immune to sophisticated attacks that could intercept or trick users into revealing access information.
As defined by the Federal Information Processing Standards (FIPS) 140-2 and NIST SP 800-63B, only two authentication technologies meet this requirement: the federal government's Personal Identity Verification (PIV) standard/ SmartCard and the modern FIDO2/WebAuthn standard.
Not all MFA is created equal
Watch the video to learn how mobile-based authenticators are easily hacked and what makes the YubiKey truly phishing resistant
Benefits of the phishing-resistant YubiKey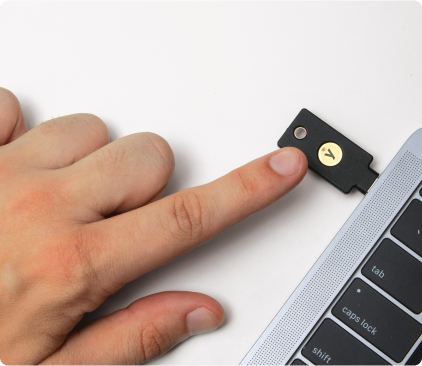 Zero account takeovers
Stop account takeovers with the YubiKey for modern multi-factor and passwordless authentication at scale. Unlike mobile-based authenticators that are highly vulnerable to phishing, malware, SIM swaps and attacker-in-the-middle threats, YubiKeys offer true phishing-resistant security and stop account takeovers 100% —the hardware authenticator protects the private secrets on a secure element that cannot be easily exfiltrated, preventing remote attacks.

YubiKeys are also FIPS 140-2 validated to meet the highest authentication assurance level 3 requirements (AAL3) of NIST SP800-63B guidelines, and are manufactured securely in the United States using stringent processes and secure supply chain for trustworthy components.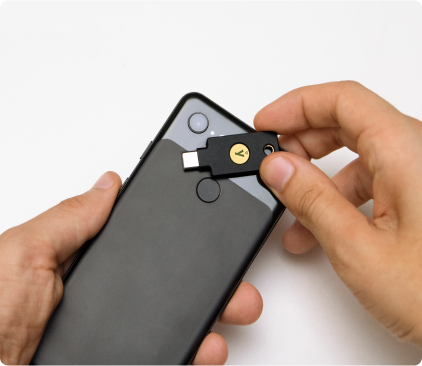 Modern passwordless authentication
Passwordless authentication is any form of authentication that doesn't require the user to provide a password at login.

There are many roads to phishing-resistant passwordless, and all roads lead to stronger security and a better user experience. With the YubiKey, organizations can choose to implement smart card passwordless, FIDO2 passwordless using a biometric or a PIN, or a hybrid passwordless approach involving a mix of smart card and FIDO2 passwordless, depending on existing infrastructures and user scenarios.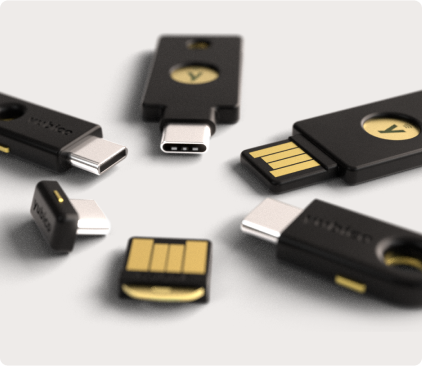 Built for modern and legacy use cases
The YubiKey supports modern strong credentialing without peripheral devices, enabling phishing-resistant authentication for privileged users, BYOD/BYOAD, closed/air-gapped/legacy networks, hybrid and remote workers, cloud services, and field employees contracted to the U.S. Government.

Unlike managing multiple certificates across mobile devices and smart cards, a YubiKey with one certificate can be used as a portable root of trust across multiple devices including mobile and BYOD/BYOAD. And unlike mobile-based authenticators, YubiKeys are phishing resistant and purpose built for security, and don't require a network connection.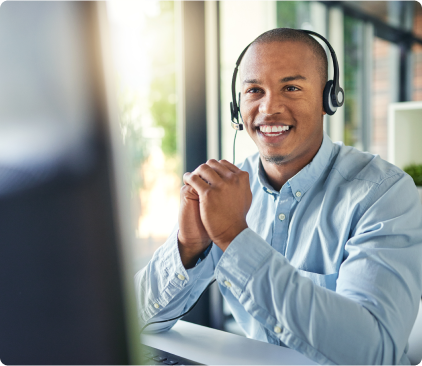 Reduced IT support costs and high ROI
The combination of frictionless user experience, data breach prevention, mobile device and service cost savings, and the YubiKeys versatility with multi-protocol support results in high ROI. YubiKeys also enable self-service password resets, eliminating IT support costs related to help desk password-reset requests.

Yubico solutions, and flexible YubiKey procurement and deployment options through YubiEnterprise Subscription, you can experience an estimated 203% ROI over three years, and a 75% reduction of password-related helpdesk support tickets by year 3.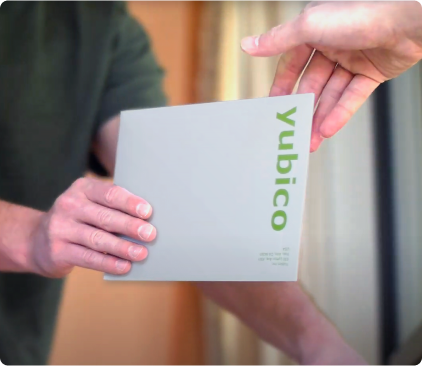 Flexible and easy procurement and delivery
Yubico offers YubiEnterprise Subscription for YubiKeys as a Service, greatly simplifying the acquisition and roll out of phishing-resistant authentication for organizations with 500 users or more, with additional cost savings. Subscription customers are automatically entitled to access the console, a web-based interface that helps organizations easily view orders, shipments, inventory status and a wide range of other information that helps with enterprise planning. Subscription customers are also eligible to purchase additional services and product offerings, such as YubiEnterprise Delivery, a global turnkey hardware key distribution service to residential and office locations across 49 countries.
---
Risk reduction, business growth, and efficiency enabled by YubiKeys
A recent Forrester Consulting Total Economic Impact™ (TEI) study commissioned by Yubico found that a composite organization representative of interviewed customers who use YubiKeys reduced risk of successful phishing and credential theft attacks by 99.9%, saw a drop in password-related helpdesk tickets by 75%, and experienced a 203% 3-year ROI with YubiKeys.

BUT…. all organizations are different. Enter your own company data to create a custom Dynamic TEI study and instantly see how Yubico's solutions can help your organization!