Events
See Yubico at upcoming in-person and virtual events or attend a webinar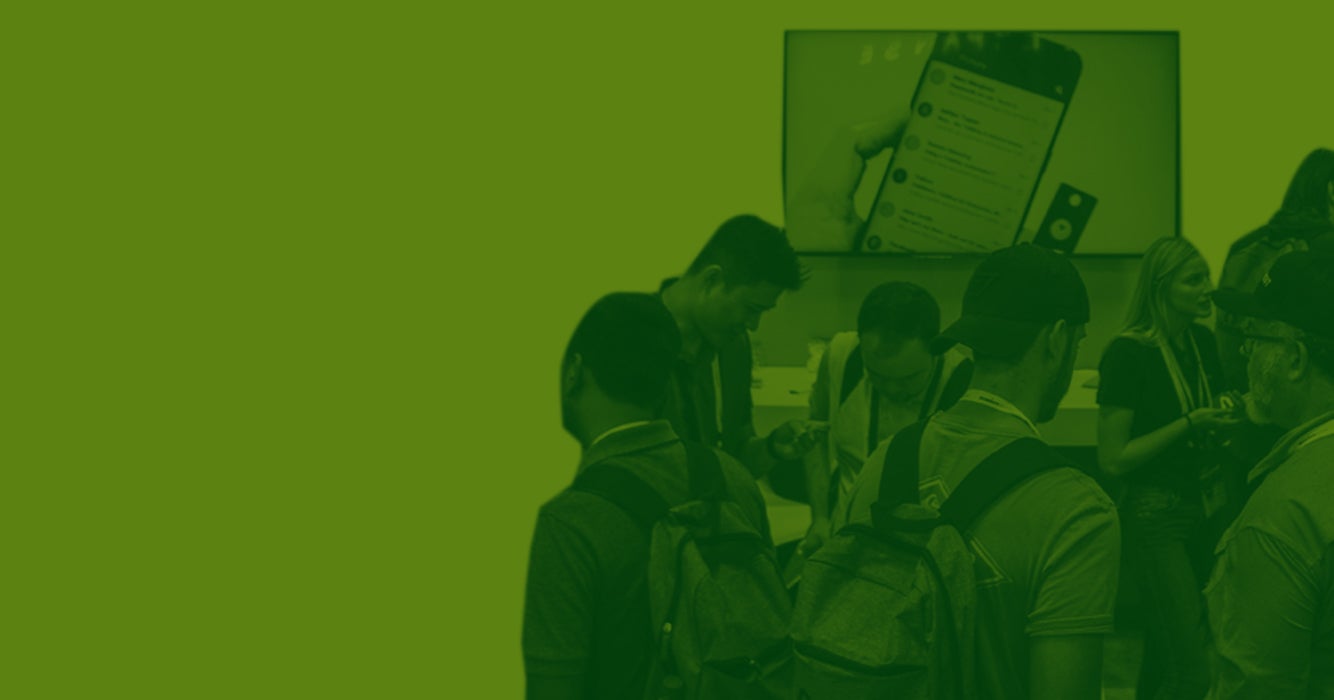 Upcoming Events
October 6-7, 2022 / Austin, TX
Ping YOUniverse is open to current and prospective Ping customers, security and IAM professionals, IT architects, CISOs, and line-of-business owners. Hear real Ping customers share real stories about real hybrid IT challenges they're solving. Visit Yubico in the exhibit hall.
October 9-12, 2022 / Scottsdale, AZ
FinCyber Today dives deep into tactical practices relevant to CTOs, analysts, and other information security practitioners working for financial firms. Where FS-ISAC's Americas Spring Summit tackles high-level trends at the strategic level, FinCyber Today is an in-person event oriented towards the practical application of emerging trends and practices in information security, including a hands-on capture the flag activity. Yubico is proud to participate at the upcoming summit.
October 11-13, 2022 / Melbourne, Australia
The Australian Cyber Conference 2022 – Melbourne will provide business leaders with insights and best practices taught by the industry's top experts through keynotes, panel sessions and live demonstrations – in person. Don't miss the Yubico breakout session and visit with the team at Booth #251.
October 11-13, 2022 / Online (DACH)
Das technische Channel Enablement Training von Yubico vermittelt anhand von Projektbeispielen die systematische Planung und Analyse sowie die Nutzungsszenarien von YubiKeys als Lösung zur sicheren und Phishing-resistenten Authentifizierung. Dazu zählt zum Beispiel, ein Authentifizierung-Projekt mit YubiKeys planen, zu optimieren und mögliche Fehler zu beheben. Somit tauchen Sie in den gesamten Lebenszyklus eines Authentifizierung-Projekts ein.
October 12-14, 2022 / Online + Seattle, WA
Microsoft Ignite is where technologists from around the globe gain access to experts, new technology, and networking opportunities with your community. You'll participate in deep technical trainings, breakout sessions, keynotes, and immersive learning experiences with the teams that build the products. Yubico will have a showcase and on-demand session as part of the digital experience and will also be on site in Seattle.
October 12-15, 2022 / Monaco
Les Assises are the unmissable rendezvous for all cybersecurity experts. It is the founding event of the cybersecurity market, driven by an engaged and passionate community. More than an event, Les Assises have become a true institution for all the key players for the last 20 years. It is a unique meeting place to get insights and go further current and future cyber issues. Visit Yubico's booth #239
October 13 / Online
Webinar by Infinigate Deutschland: Dr. Siegfried Rasthofer ist IT-Security Experte mit mehr als 10 Jahren Erfahrung als akademischer IT-Security Forscher, u.a. als Abteilungsleiter an einem der weltweit führenden Forschungsinstitute für IT-Sicherheit. Aktuell ist Herr Rasthofer bei einem der größten Versicherungsunternehmen als Cyber Experte in der Schadensabteilung für Groß- und Katastrophenschäden im Bereich Cyber tätig. Er erläutert anhand von Praxis-Beispielen warum vor allem für kleine und mittelständische Unternehmen eine Cyberversicherung existenziell wichtig sein kann. Erfahren Sie worauf Cyberversicherungen bei der Risikoabschätzung besonders achten und was Unternehmen im Vorfeld tun können, um ihr IT-Sicherheitsrisiko zu senken.
October 16-19, 2022 / Albuquerque, NM
The NLIT Summit is sponsored by the NLIT Society, a professional society founded to facilitate the exchange of best practices and ideas among IT and Cybersecurity professionals within the DOE complex, strengthen the infrastructure, and identify efficiencies within the DOE laboratory system. The Summit facilitates sharing information regarding all aspects of IT and Cybersecurity operations, technology, policies, and practices in support of research conducted at the Laboratories. Visit Yubico in Booth #442 in the exhibit hall.
October 17-19, 2022 / Seattle, WA
Welcome to Authenticate, the industry's only conference dedicated to the who, what, why and how of user authentication – with a focus on the FIDO standards-based approach. Authenticate, hosted by FIDO Alliance, is the place for CISOs, security strategists, enterprise architects, and product and business leaders to get all of the education, tools and best practices to roll out modern authentication across web, enterprise and government applications. Don't miss the Yubico keynote session on Monday, October 17 and our breakout sessions on the agenda. Meet with the Yubico team in Booth #01 in the exhibit hall.
October 18-20, 2022 / Singapore
GovWare Conference and Exhibition is set to return better, stronger and in person this year! This gathering of great minds will once again see cybersecurity trailblazers, business leaders and policy-makers coming together to address real challenges, discuss best practices and identify new opportunities. Visit Yubico in Booth #P05.
October 24, 2022 / Los Angeles, CA
Government Technology's passion is promoting best practices and spurring innovation in the public sector – more important than ever in challenging times like these. Please join us for a powerful series of sessions that provide inspiration, participation, education, and thought-provocation! Visit Yubico in the exhibits area.
October 25, 2022 / Online
Attend this webinar to develop cyber insurance strategies that drastically mitigate the risk of breaches: Keep track of shape-shifting threats including account takeover, ransomware and phishing attacks, and develop a roadmap to work collaboratively with insureds throughout the policy lifecycle to bolster resilience to cybercriminals and evolving threat vectors.
October 25-27, 2022 / Denver, CO
The EDUCAUSE Annual Conference showcases the best thinking in higher education IT! With the best presenters, the best content, and the best networking, the premier higher ed IT event brings together professionals and technology providers from around the world to discuss their discoveries, grow professionally, and explore solutions to continuing challenges. Visit Yubico in Booth #669.
November 8, 2022 / London, UK
The most anticipated Ping Identity event of the year is here! Ping YOUniverse is open to current and prospective Ping customers, security and IAM professionals, IT architects, CISOs, and line-of-business owners. Hear real Ping customers share real stories about real hybrid IT challenges they're solving. Come explore the YOUniverse's biggest celebration of identity security in the heart of the city. Your chance to experience a better experience is closer than you think.
November 8-9, 2022 / The Woodlands, TX
Join us at the 17th Annual API Cybersecurity Conference & Expo and discover methods for thwarting the bad guys, what the scene looks like over the horizon and how the latest technologies can help you counter cyber espionage, address cyber warfare, and make your cyber efforts secure. Visit Yubico in the exhibit hall.
November 8-10, 2022 / San Francisco, CA
Come to Oktane and learn why having an Identity First strategy is imperative in enabling organizations like yours to be more agile and more secure. All while building more meaningful connections with your customers and employees along the way. Visit Yubico in the exhibit hall.
November 10, 2022 / Paris, France

L'événement annuel de Ping Identity est de retour en France ! Ping YOUniverse est ouvert aux clients Ping, professionels de la sécurité et IAM, architectes IT, DSIs, et managers de projets. Participez à nos conférences et retours d'expériences autour de l'Identité numérique moderne et rencontrez nos dirigeants et partenaires.