YubiKey Bio Series – FIDO Edition
The gold standard in biometric authentication
Hardware-based biometric authentication with a new user experience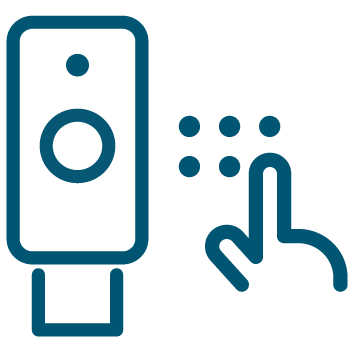 Passwordless multi-factor authentication
Secure and convenient passwordless MFA login with the YubiKey Bio authenticator and biometric information using a fingerprint, with a PIN as a fallback.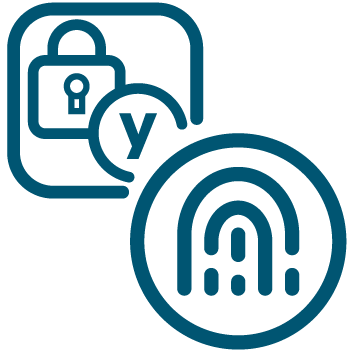 Strong second factor authentication
Add a layer of protection on top of a password with the authenticator and the fingerprint verifying user identity.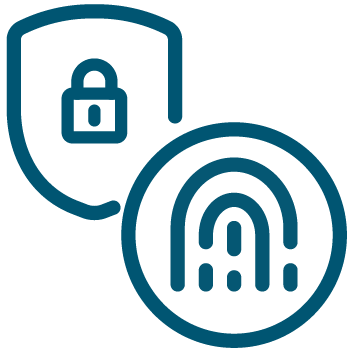 Strong biometric security
Whenever a finger is presented to the YubiKey, a template is created and templates never leave the YubiKey.
---
---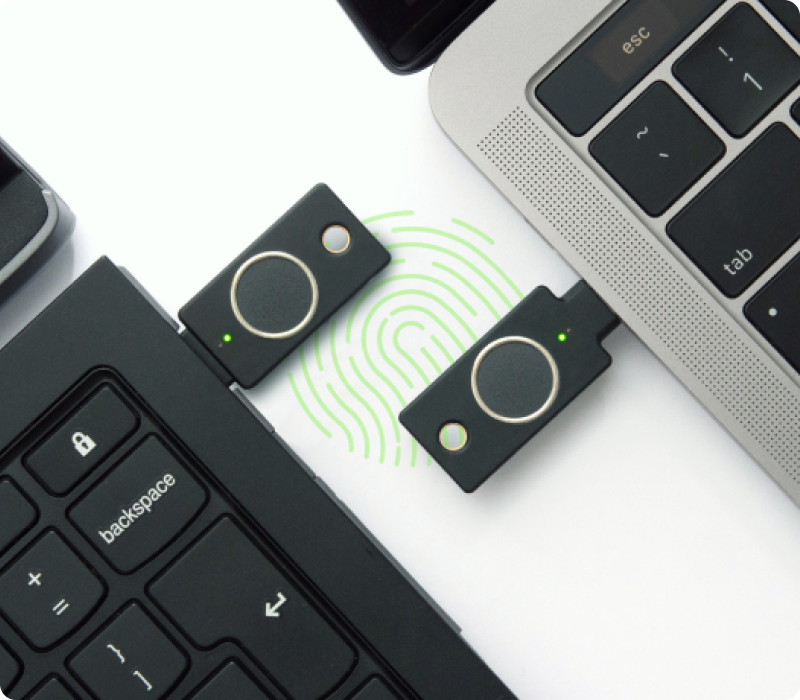 YubiKey Bio Series – FIDO Edition
The YubiKey Bio Series is where Yubico's hallmark hardware security meets a new user experience with fingerprint on device authentication. The YubiKey Bio Series, built primarily for desktops, offers secure passwordless and second factor logins, and is designed to offer strong biometric authentication options.
Meets the most stringent hardware security requirements with fingerprint templates stored in the secure element on the key
Works out-of-the-box with operating systems and browsers including Windows, macOS, Chrome OS, Linux, Chrome, and Edge
Supports FIDO2/WebAuthn, U2F
Available in both USB-A and USB-C form factors with biometric support
IP68 rated, crush resistant, no batteries required, no moving parts
Read the YubiKey Bio Series product brief >
---
For businesses with 500 users or more
For SMBs or for individuals
---
Is the YubiKey Bio Series right for you?
Are you looking for a security key with USB and biometric capabilities?
Yes
Do you want to authenticate, using passwordless MFA or strong 2FA, only on your desktop?
Yes
Are you interested in using only FIDO2/WebAuthn or FIDO U2F authentication protocols?
Yes
Are you operating in a cloud-first environment?
Yes
Are you interested in securing shared workstations and mobile-restricted environments?
Yes
Looking for more form factors, protocols, and NFC support?
You may prefer the YubiKey 5 Series. Still not sure? Use our handy compare chart or take the quiz.
---
"Authenticating with the combined solution of the Duo platform and the YubiKey has always been remarkably easy and fast. Biometrics play an important role in any company's strategy to go passwordless, and we've tested the YubiKey Bio extensively with Duo's upcoming solution, with great results. We're excited to provide customers a simpler, faster and more convenient way to protect against phishing and other access threats."
"More and more of our customers prefer biometric methods, because they provide strong security protection and are easier and faster to sign in than a password. Yubico carefully considered customer needs in designing the biometric key to make it secure and simple enough for anyone to use. A FIDO2 YubiKey with a biometric sensor is a cause for celebration."
"Ping Identity is proud to partner with Yubico to offer a stronger and more flexible approach to authentication. The release of YubiKey Bio joins the best of something you have and something you are in a single offering by delivering a convenient and secure passwordless login experience customers need to thrive in today's remote workforce."
"We're excited to see biometric authentication added to the YubiKey with the launch of the YubiKey Bio Series. It adds a new dimension to strong authentication security while improving user experience."
---
Get started with your YubiKey Bio
Enroll fingerprints on your YubiKey Bio
and add compatible services
It's easy to get started with your YubiKey Bio!
Yubico Authenticator for Desktop 5.1 and later enables you to enroll and manage fingerprints on all supported operating systems. Use the Yubico Authenticator for Desktop on your Windows, Mac, or Linux computers. Note that on Windows 10, the Yubico Authenticator must be run in Administrator mode.
---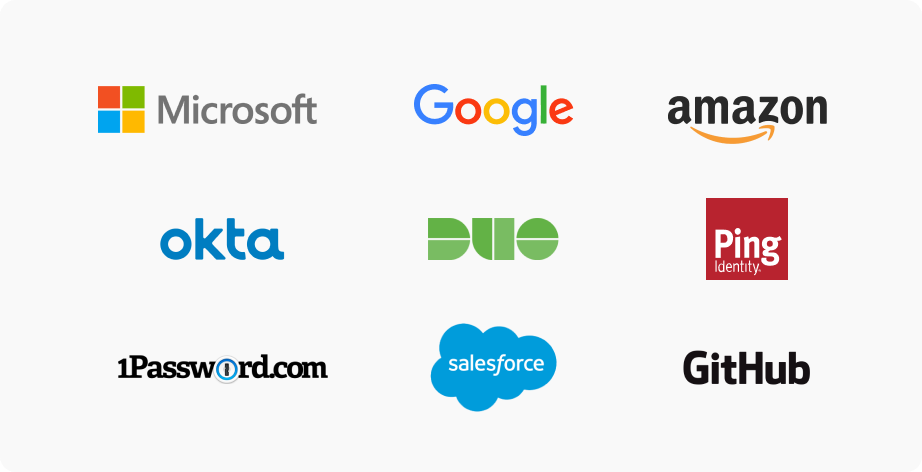 The YubiKey Bio Series – FIDO Edition works with your favorite online applications
The safest way to secure your online accounts
---
YubiEnterprise Subscription: peace of mind and flexibility for less than a cup of coffee per user/month
YubiEnterprise Subscription simplifies purchase and support while also providing financial benefits. Estimate your potential savings as compared to one-time perpetual purchasing model
---
Get started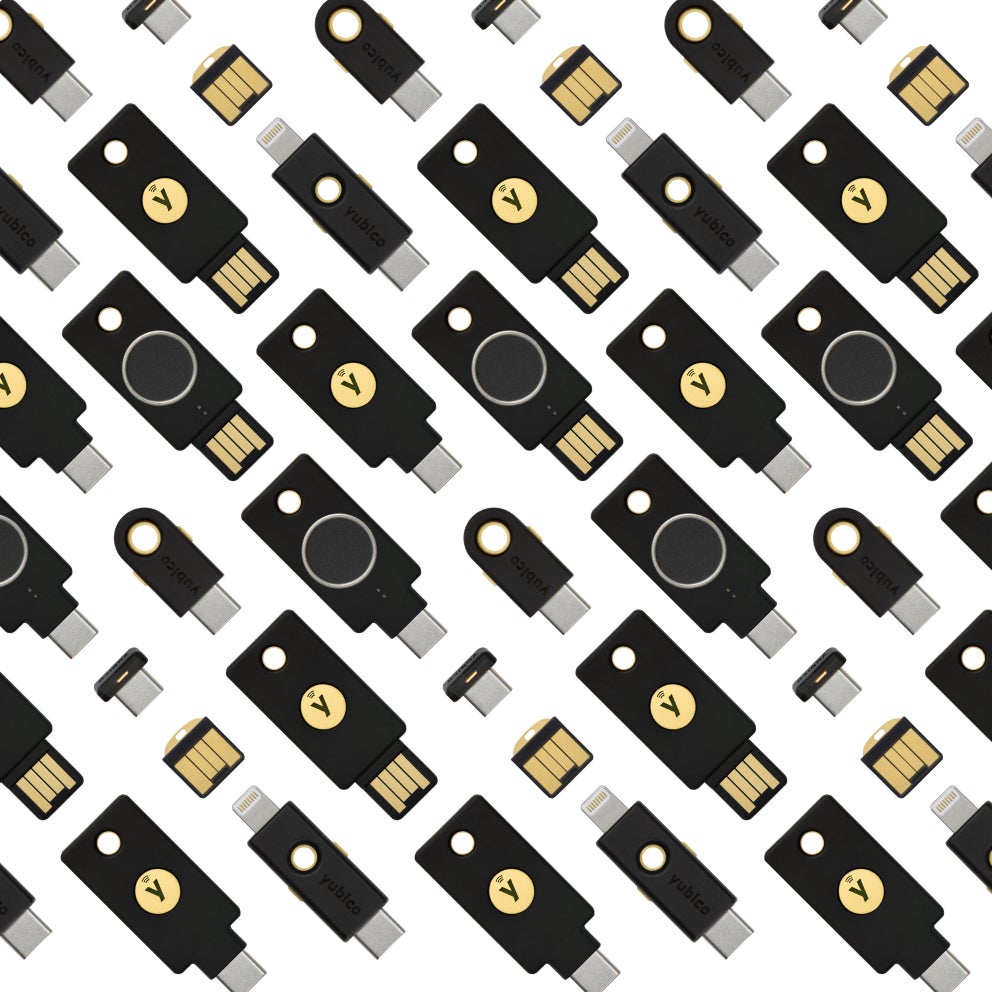 Find the right YubiKey
Take the quick Product Finder Quiz to find the right key for you or your business.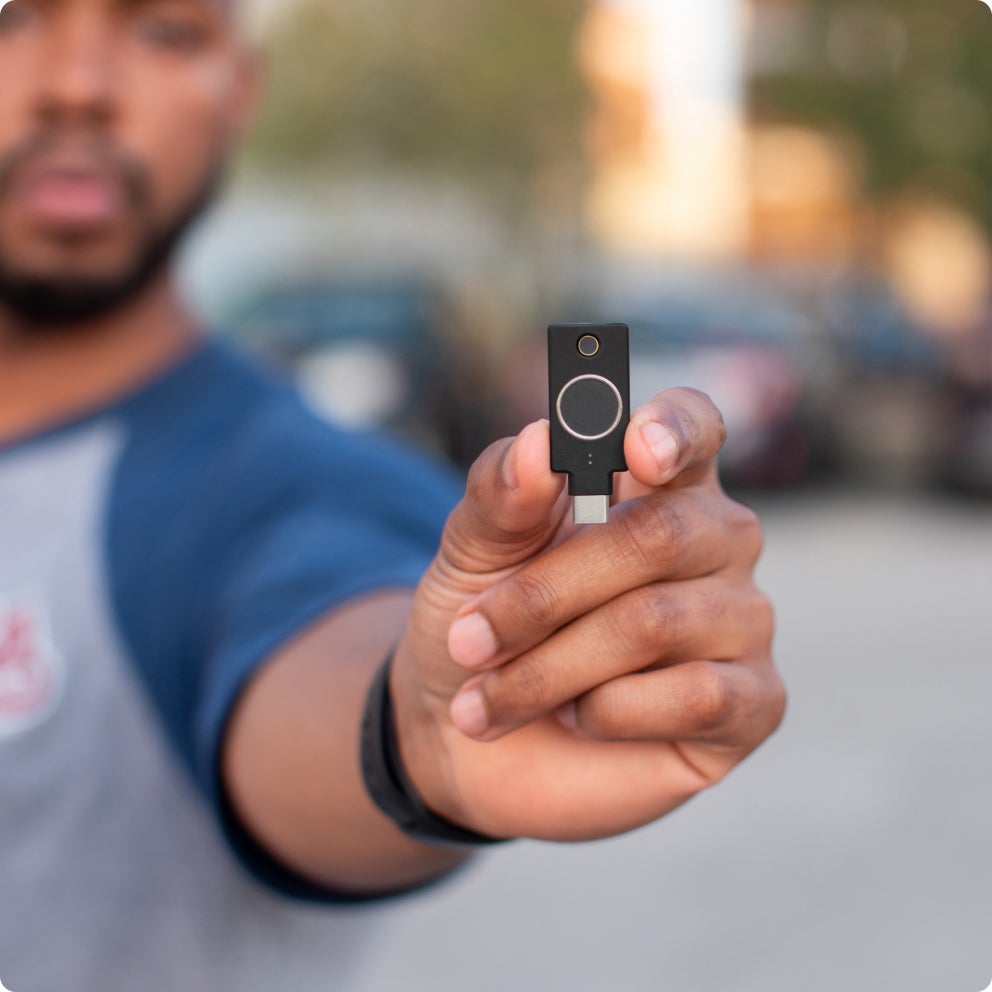 Get protected today
Browse our online store today and buy the right YubiKey for you.