Okta | Yubico
Combining strong multi-factor authentication solutions with adaptive access management solutions for enhanced levels of protection.
Okta Adaptive MFA and YubiKey deliver strong and scalable phishing-resistant authentication solutions
Create intelligent policies that adapt the level of identity assurance all the way up to hardware-based authentication for stronger levels of protection.
No matter the device, user or login context, Okta Adaptive MFA and YubiKey together deliver a more reliable, compatible, and modern approach to strong authentication.
---
Quick, strong, phishing-resistant authentication for everyone with FIDO Pre-reg
According to the 2023 Verizon Data Breach Investigations Report, 74% of breaches are caused by stolen credentials. Passwords are inherently weak and can be easily stolen and basic 2FA passwords alone are not enough to secure your data. Organizations need an easy to adopt, scalable and proven solution, as many have more stringent requirements to prove satisfactory security protection to external audiences.

Combining the might of Okta's Adaptive MFA with Yubico's range of YubiKeys provides a strength-in-depth approach to authentication that enterprises can count on. With security only being as strong as its weakest link, even the most stringent security measures would not be effective if users refuse to adopt it. Now Okta and Yubico have made it easier than ever with the FIDO Pre-reg solution.
"Phishing-resistant authentication has to be secure. But it also needs to be IT and user- friendly. Okta and Yubico give customers the security and flexibility needed to protect their enterprise resources."
Together, Okta and Yubico accelerate phishing-resistant MFA and passwordless for the enterprise with fast, out-of-the-box FIDO activation
Yubico accelerates enterprise ability to adopt phishing-resistant MFA with a new turnkey FIDO Pre-reg authentication experience. Now users can get started on the most secure form of passkey authentication, with the user following two simple steps to login with no user registration, which reduces time, labor and cost burden for administrators, and accelerates security and productivity for end users.

Reduce IT burden
IT departments no longer need to register YubiKeys on behalf of their users or require users to self-enroll. Save on time and costs by eliminating the need to manually register security keys for each employee, one by one.

Simple and fast for users
Users can receive YubiKeys that are pre-registered with the organization's Identity Provider (IdP). No longer a need to self-enroll, leaving users free to enjoy secure, passwordless access to their online accounts in minutes.

Accelerate business securely
FIDO Pre-reg is available through the YubiEnterprise Subscription program which delivers greater business flexibility and agility with a YubiKeys as a Service model, which lowers the cost to entry, and dramatically raises the bar for security..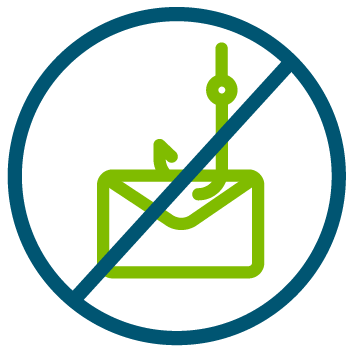 Strong phishing-resistant MFA
Okta Adaptive MFA customers can leverage multiple authentication protocols available on the YubiKey to address varying use cases, protecting all users, from entry-level to executive, with robust and reliable authentication they can trust.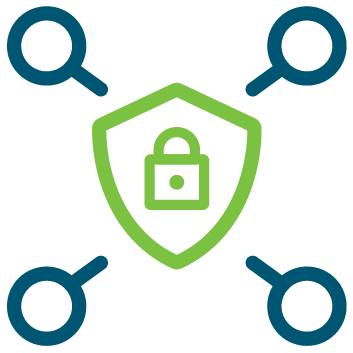 Compatible
Okta Adaptive MFA and the YubiKey are supported by a wide range of integrations across leading vendors in infrastructure and security, enabling the joint solution to work across devices and platforms.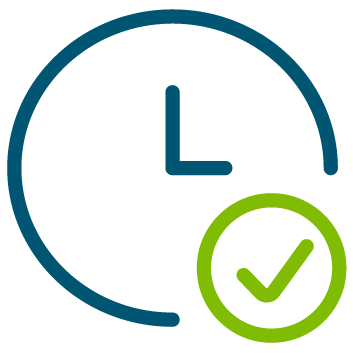 Always On
Okta's Adaptive MFA adapts to specific risk levels of each authentication attempt; giving an organization continuous protection. Combined with YubiKeys, which provide reliable hardware-backed security that is battery free and always on and accessible, organizations can rest assured that they have strong phishing-resistant requirements in place.
"This is awesome! Yubico not only listened but delivered a solution that helps solve our user adoption challenges and reduce cost and overhead at the same time."
---
Secure today, future proof for tomorrow
Moving to a passwordless and phishing-resistant future is a journey, not an overnight transition. Most organizations have IT systems that will continue to require support for legacy authentication protocols for some time. However with the YubiKey 5 series that combines the range of old and modern authentication protocols on the same key, it is now possible to move towards a brighter future in steps. And this approach aligns well with the recent White House Executive Order.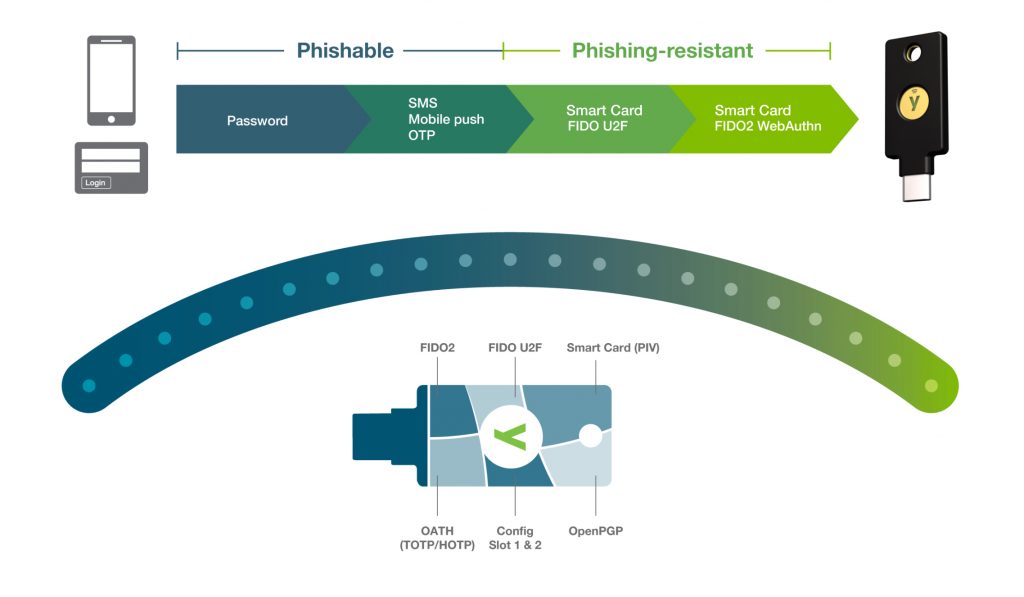 "Okta Identity Engine, coupled with YubiKeys, stops hackers in their tracks. Our customers can be confident in their security choice, which will help support and even increase their productivity with our joint phishing-resistant authentication solution. We look forward to continuing our partnership in 2023."
---
FIDO Pre-reg is currently in Limited Early Access for Okta customers in the US only.
FIDO Pre-reg delivers a secure and seamless phishing-resistant MFA and passwordless experience on day one. With a turnkey YubiKey FIDO activation experience, organizations and their users can raise the bar for security and stop account takeovers and ransomware threats in their tracks.

We are no longer accepting new customers into the LEA program. To be qualified for the Early Access (EA) program, please reach out to your Yubico contact. Stay in the know and get early updates on when the service is more broadly available for your organization by signing up here. We look forward to connecting with you when we have more to share!
Ready to take the next step?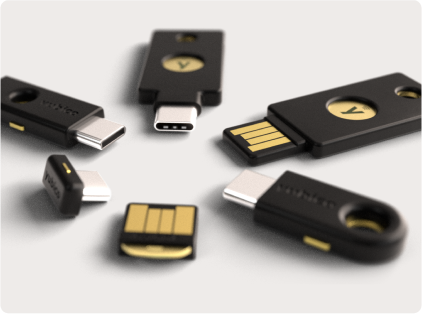 Find the right YubiKey
Find the right Yubikey
Contact our sales team for a personalized assessment of your organization's needs.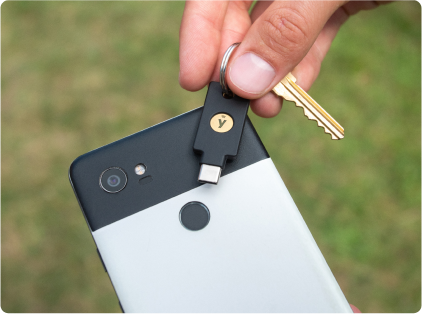 Get protected today
Browse our online store today and buy the right YubiKey for you.