Meet the YubiKey
Our mission is making secure login easy and available for everyone

The authentication challenge
Balancing security and usability has always been a challenge. Software authentication, including passwords, sms and mobile apps are all increasingly vulnerable to malware and hackers. And the more secure hardware authentication solutions are difficult to use and deploy. The YubiKey changes this.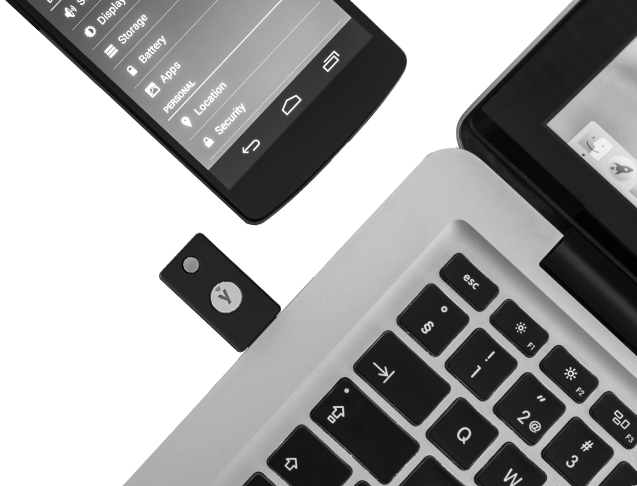 Ubiquitous security
Yubico was founded to set new global authentication standards, enabling one single security key to access computers, phones, networks and online services—all in a simple touch. We named our invention the YubiKey—your ubiquitous key.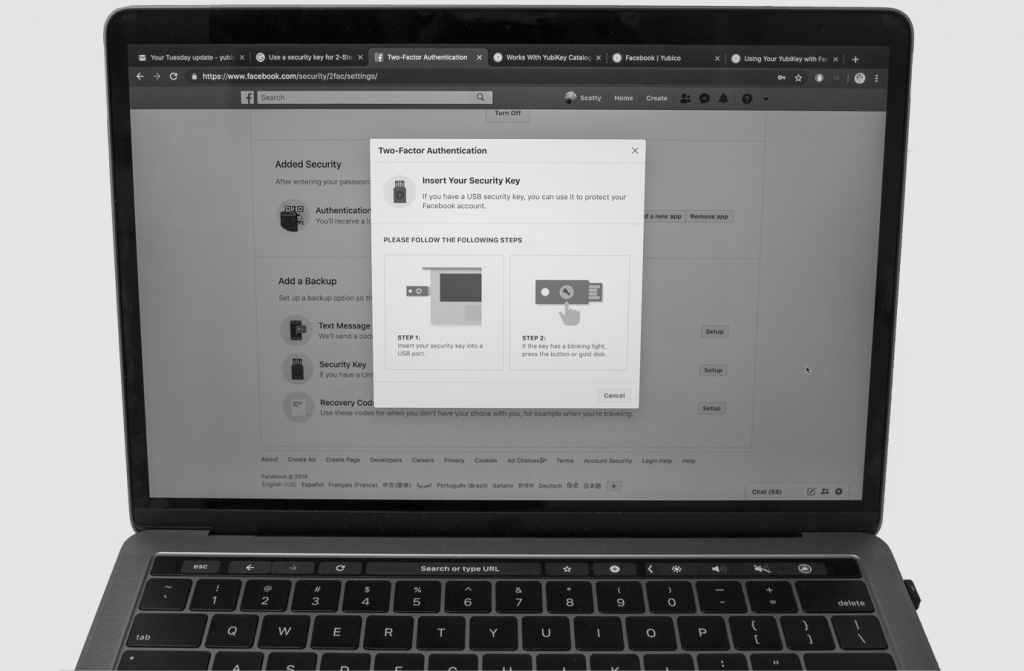 Register you YubiKey
To use the YubiKey, go to the Security Settings of a supported service and select two-factor authentication.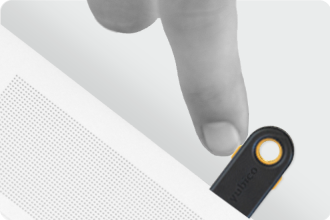 Insert YubiKey & tap
On a computer, insert the YubiKey into a USB-port and touch the YubiKey to verify you are human and not a remote hacker.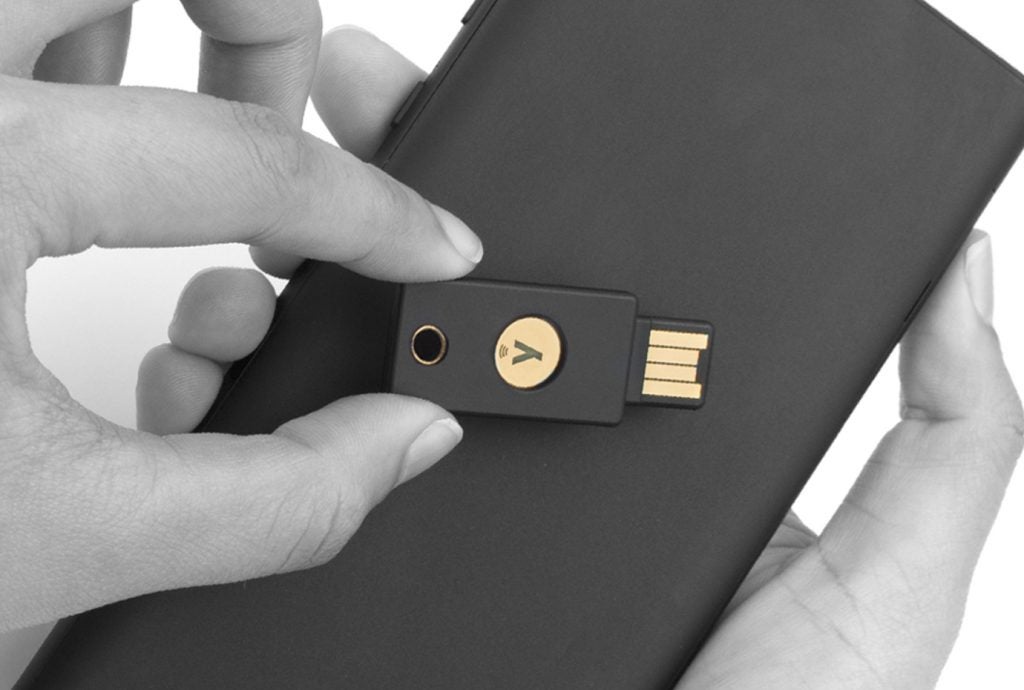 Tap on phone
For NFC-enabled Android phones, just tap a YubiKey 5 NFC against the phone to complete authentication.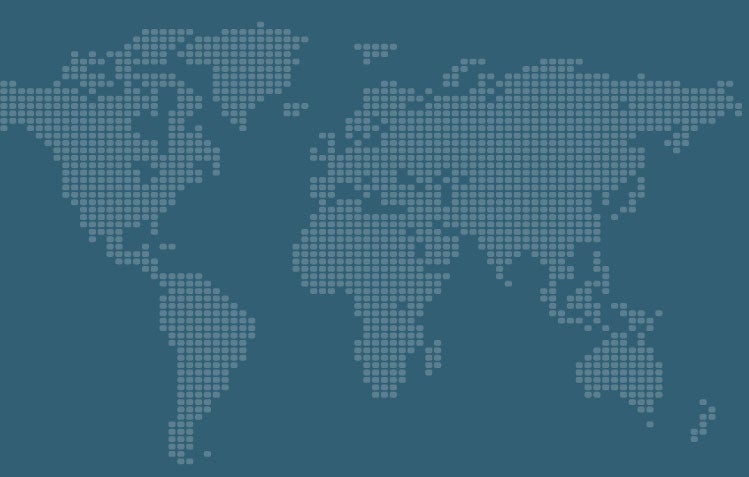 Trusted by the world's largest brands
Made in the USA and Sweden, the YubiKey is crush- and water resistant. Successfully deployed by the largest technology, finance, and retail companies in the world. Loved by developers and millions of individual users in 160 countries.
One key for many applications
The YubiKey works with hundreds of enterprise, developer and consumer applications, out-of-the-box and with no client software. Combined with leading password managers, social login and enterprise single sign on systems the YubiKey enables secure access to millions of online services.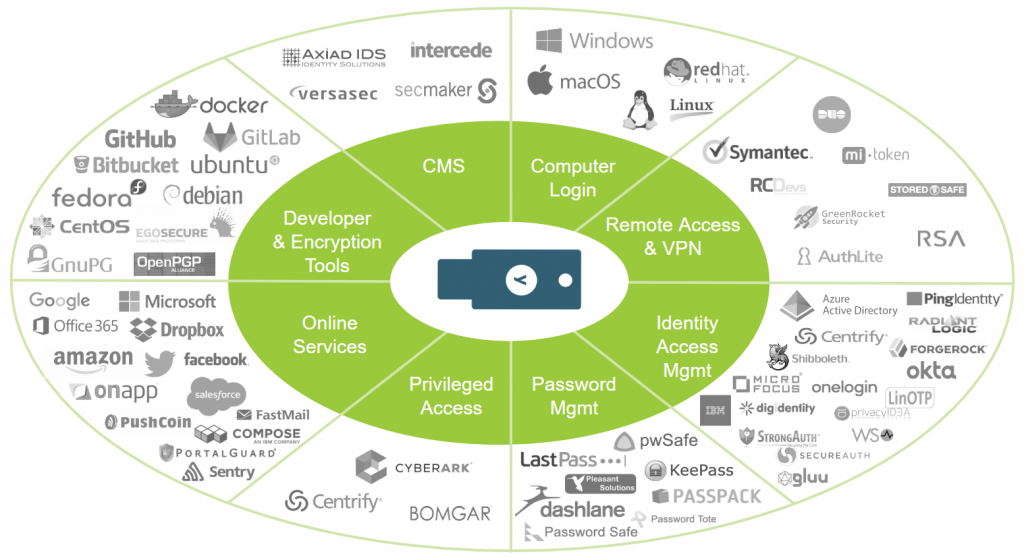 Proven at scale at Google
Better than SMS
Mobile authentication software could not stop phishing and man-in-the middle attacks at Google
Employees & customers
Use of the YubiKey is mandatory for all Google employees and optional for all end-users.
Results
Zero account-takeovers. 4X faster to login. 92% less support calls. 100% acceptance rate.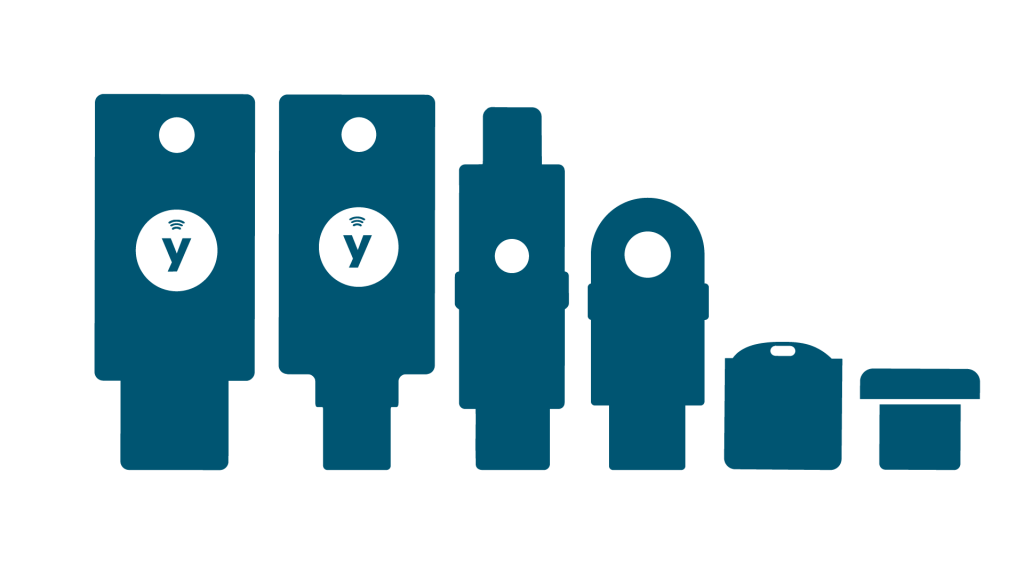 Choose your key
Yubico offers a choice of keys to meet your needs, depending on what type of computer or mobile device you are using, and what online accounts you want to protect.
Get started

Find the right YubiKey
Take the quick Product Finder Quiz to find the right key for you or your business.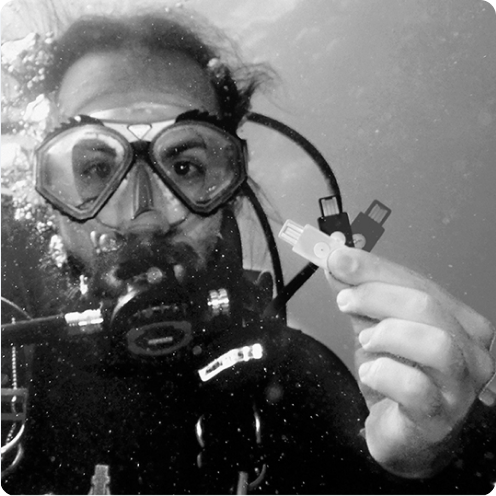 Set up your YubiKey
Set up your YubiKey as a form of two factor authentication with the supported service you wish to secure.