Microsoft | Yubico
Your defense against account takeovers.
Strong two-factor, multi-factor and passwordless authentication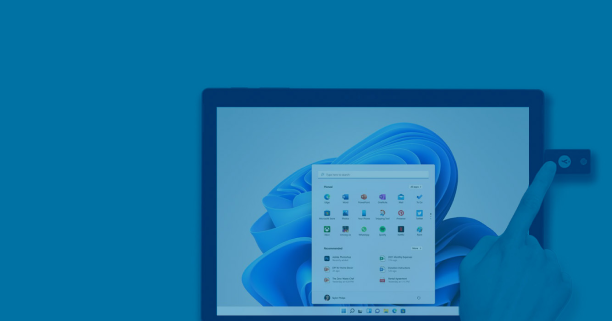 A strong, user-friendly way to verify credentials
Verify explicitly. Securing your identity is the first step to preventing phishing attacks. With cloud native integration of security keys for Microsoft personal and work accounts, users can authenticate with a YubiKey and access their cloud apps.
---
Secure access to your apps and infrastructure
Whether your identity directory is on premises or in the cloud, accessing personal or business accounts with Microsoft, YubiKeys provide strong authentication for securing the identity access management infrastructure. YubiKeys provide a bridge from legacy to modern authentication options. The same YubiKey used for on-premises smart card deployments can be used to authenticate access to apps in the cloud through FIDO2. The versatile, multi-protocol YubiKey 5 series is your solution.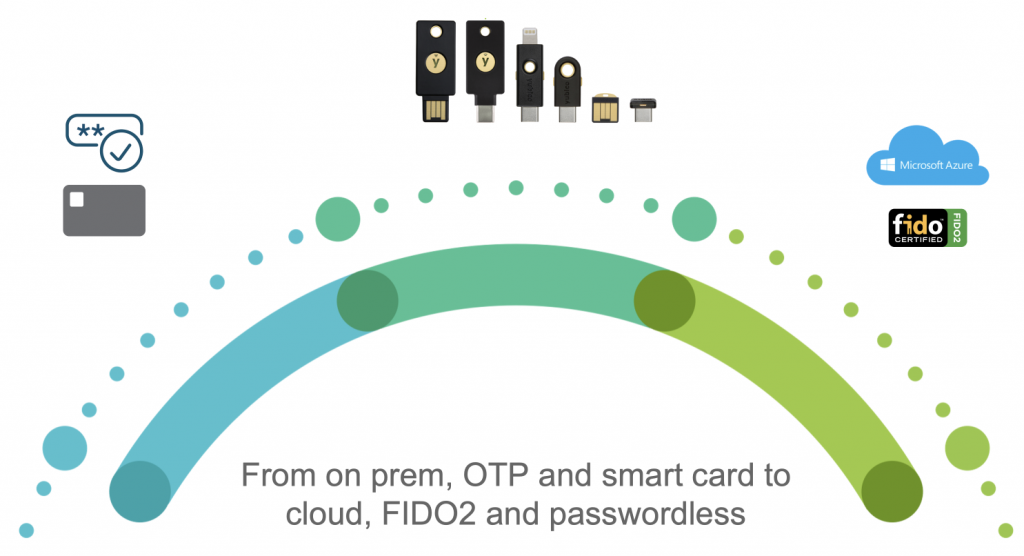 ---
---
"The concept of passwordless seems so counterintuitive. After all, we are so used to passwords! But Yubico makes it effortless for the user, and Microsoft makes it easy to adopt. Really, it is a no-brainer—a single solution to reduce the risk of phishing by 100%."
---
Efficiently adopt Zero Trust Architecture
with Microsoft CBA and YubiKeys
The US government Executive Order 14028 and National Security Mandate 8 drive beyond basic multi-factor authentication to require that all users have phishing resistant authentication deployed as part of the Zero Trust Architecture. In addition to protecting employees, the executive order mandates that organizations also have phishing resistant authentication for their suppliers and partners. YubiKeys are a perfect solution for federal organizations as they support both types of phishing resistant authentication – Certificates and FIDO2. Azure Active Directory Cloud Native CBA and YubiKeys enable enterprises to deploy BYOD, work from home, and first-line worker scenarios by simply deploying a YubiKey without the need for external hardware.
---
Risk reduction, business growth, and efficiency enabled by YubiKeys
Read the Forrester Consulting study commissioned by Yubico and see how a composite organization reduced risk by 99.9%, saw a drop in password-related helpdesk tickets by 75%, and experienced a 203% 3-year ROI with YubiKeys.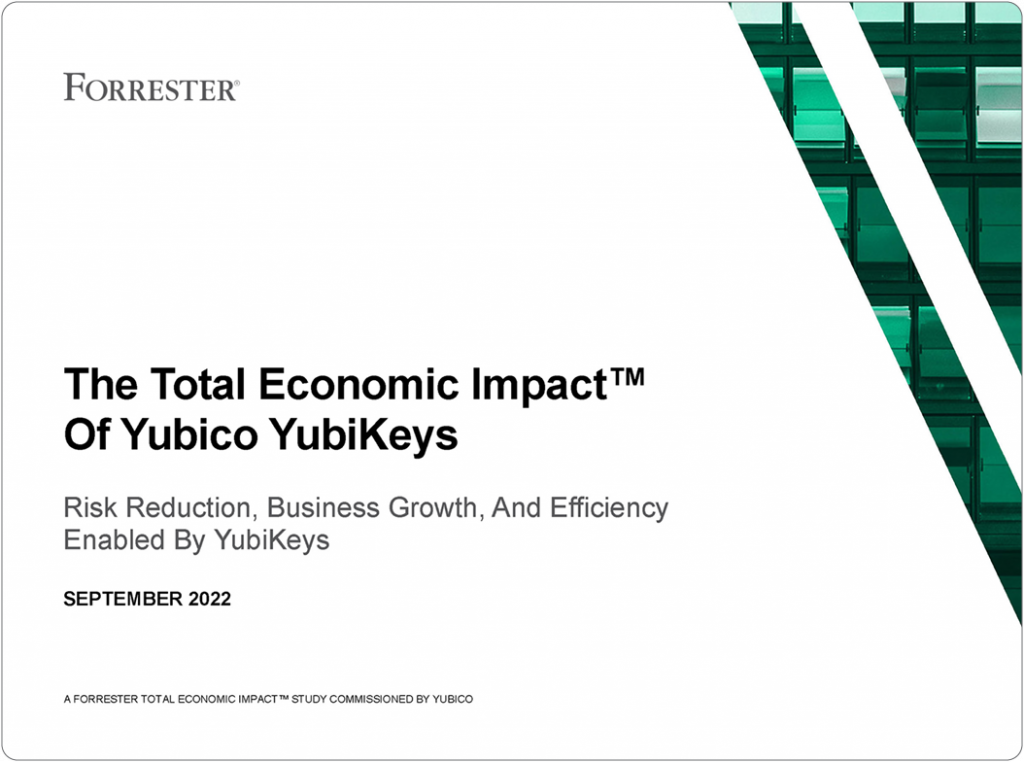 ---
YubiEnterprise Subscription: peace of mind and flexibility for less than a cup of coffee per user/month
YubiEnterprise Subscription simplifies purchase and support while also providing financial benefits. Estimate your potential savings as compared to one-time perpetual purchasing model
---


Simplify enterprise billing—add YubiKeys to your purchase on Azure Marketplace
Get started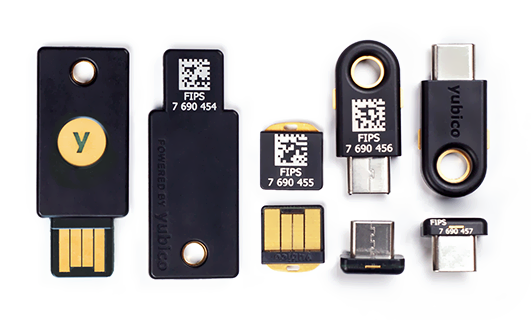 Find the right YubiKey
Contact our sales team for a personalized assessment of your organization's needs.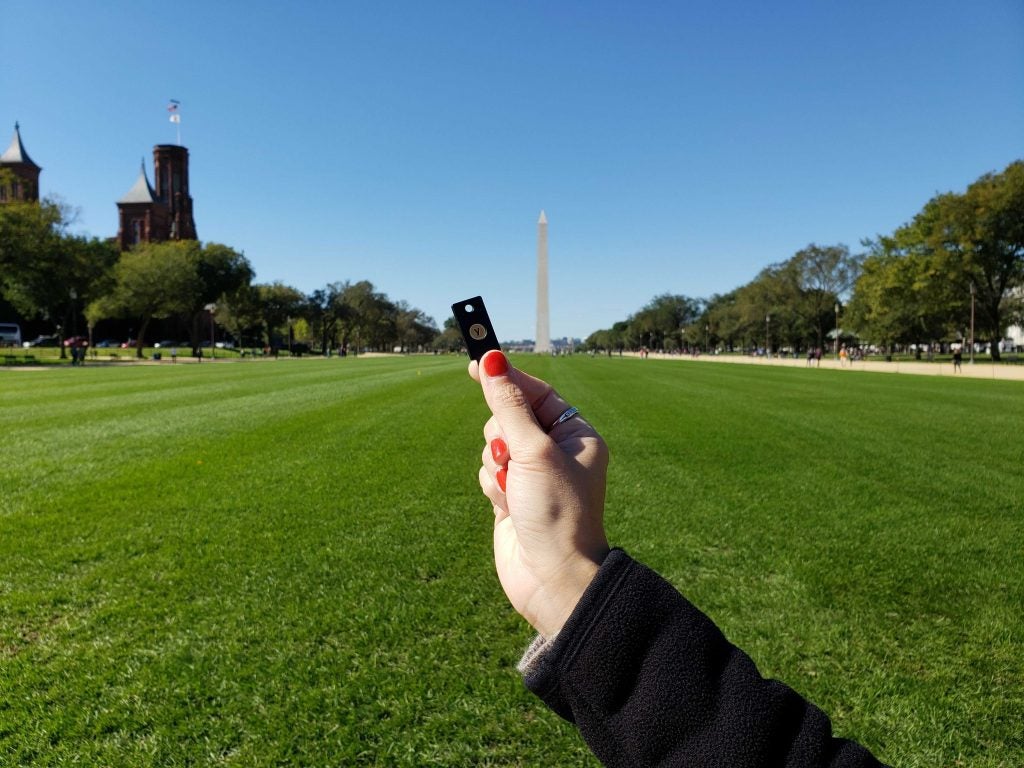 Get protected today
Browse our online store today and buy the right YubiKey for you.