YubiKey + Microsoft. Your defense against account takeovers.
Strong two-factor, multi-factor and passwordless authentication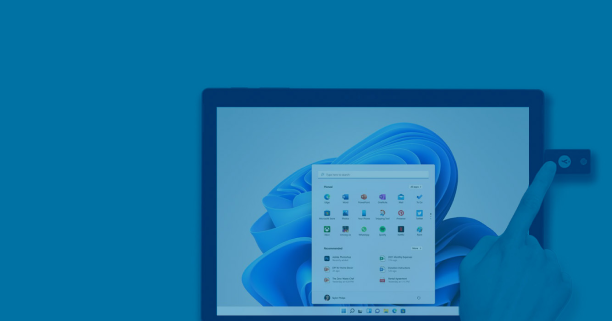 A strong, user-friendly way to verify credentials
Verify explicitly. Securing your identity is the first step to preventing phishing attacks. With cloud native integration of security keys for Microsoft personal and work accounts, users can authenticate with a YubiKey and access their cloud apps.
Secure access to your apps and infrastructure
Whether your identity directory is on premises or in the cloud, accessing personal or business accounts with Microsoft, YubiKeys provide strong authentication for securing the identity access management infrastructure. YubiKeys provide a bridge from legacy to modern authentication options. The same YubiKey used for on-premises smart card deployments can be used to authenticate access to apps in the cloud through FIDO2. The versatile, multi-protocol YubiKey 5 series is your solution.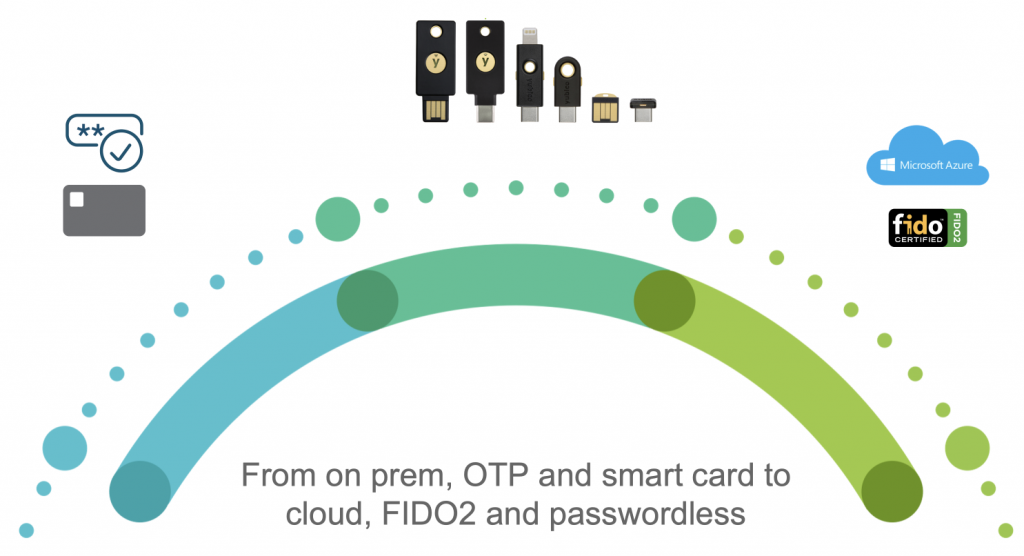 "The concept of passwordless seems so counterintuitive. After all, we are so used to passwords! But Yubico makes it effortless for the user, and Microsoft makes it easy to adopt. Really, it is a no-brainer—a single solution to reduce the risk of phishing by 100%."


Simplify enterprise billing–add YubiKeys to your purchase on Azure Marketplace
Get started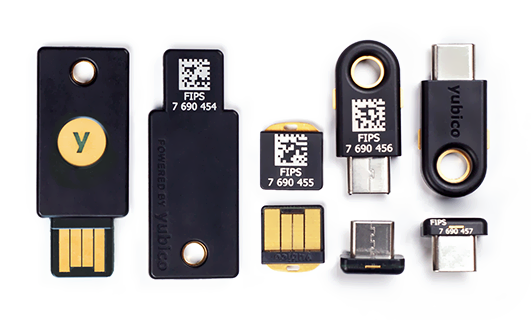 Find the right YubiKey
Contact our sales team for a personalized assessment of your organization's needs.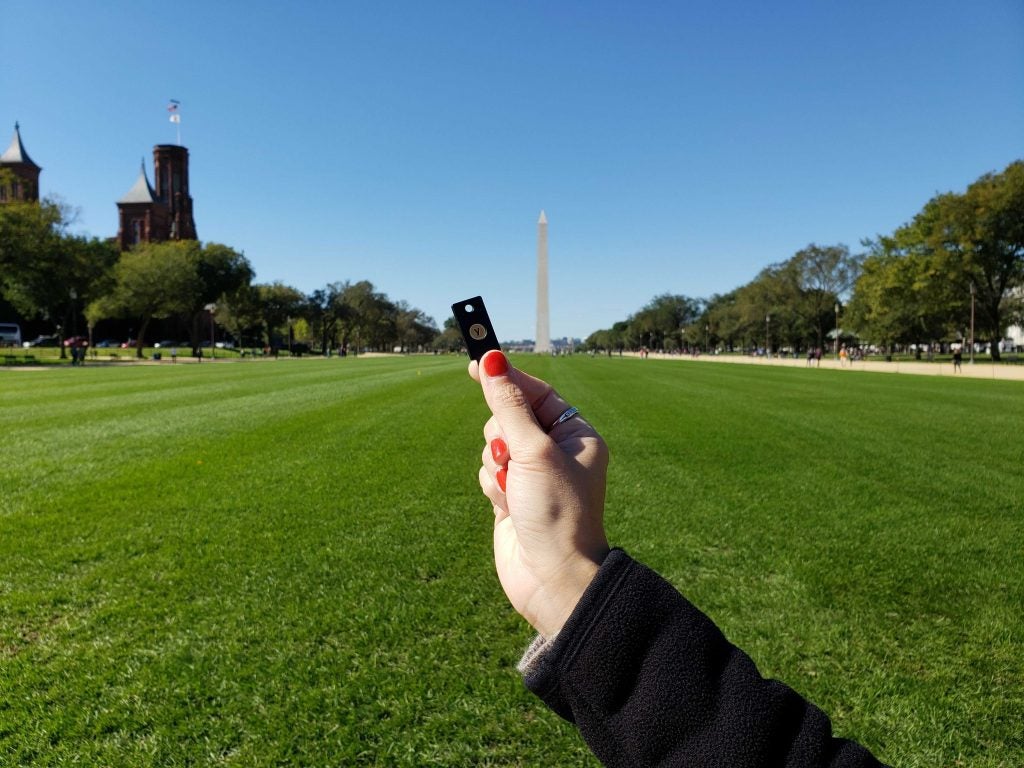 Get protected today
Browse our online store today and buy the right YubiKey for you.