YubiKey 5 Series
The #1 security key for strong two-factor, multi-factor and passwordless authentication.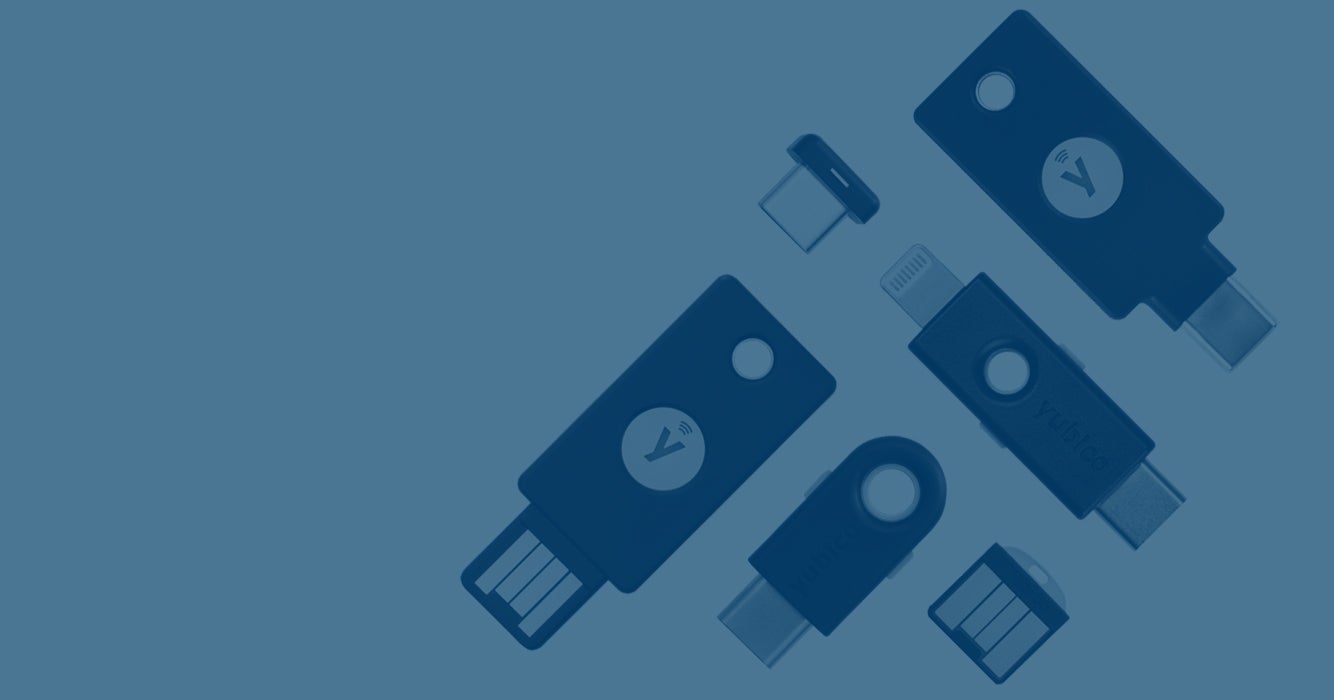 Easy-to-use, strong authentication
Strong two-factor
Hardware authenticator as a second factor, in addition to a password, in a strong two factor authentication solution.
Strong multi-factor
Combination of a hardware authenticator with a PIN to secure high assurance requirements such as financial transactions or submitting a prescription.
Passwordless
Hardware authenticator delivering strong single factor authentication, replacing weak passwords, as part of a rapid but secure tap-n-go experience.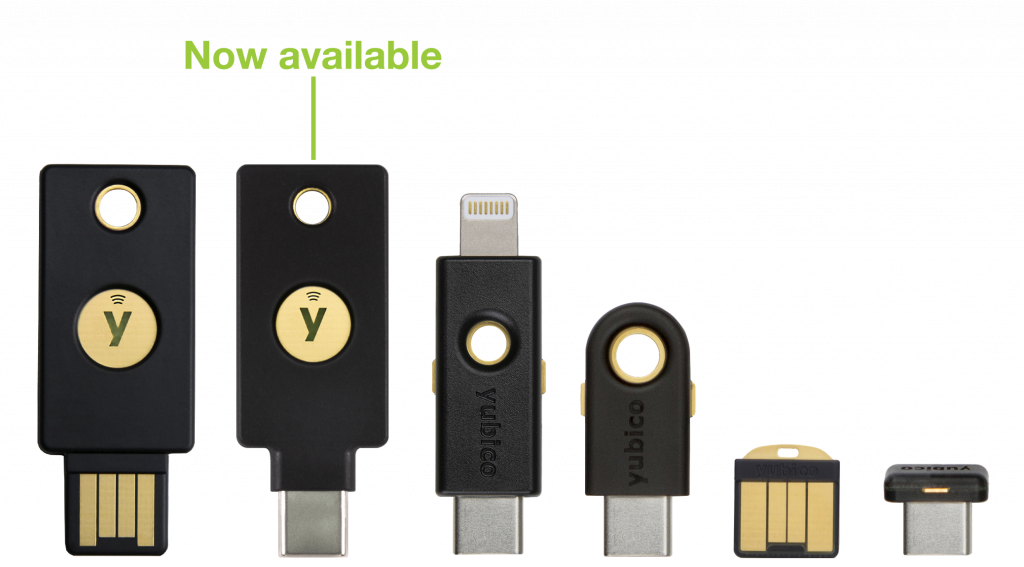 YubiKey 5 Series
Multi-protocol security key, eliminate account takeovers with strong two-factor, multi-factor and passwordless authentication, and seamless touch-to-sign. Multi-protocol support allows for strong security for legacy and modern environments. And a full range of form factors allows users to secure online accounts on all of the devices that they love, across desktops and mobile.
Multi-protocol support; FIDO2, U2F, Smart card, OTP, OpenPGP 3
USB-A, USB-C, NFC, Lightning
IP68 rated: dust tight and water submersible
The YubiKey 5 works with your favorite online applications
The safest way to secure your online accounts.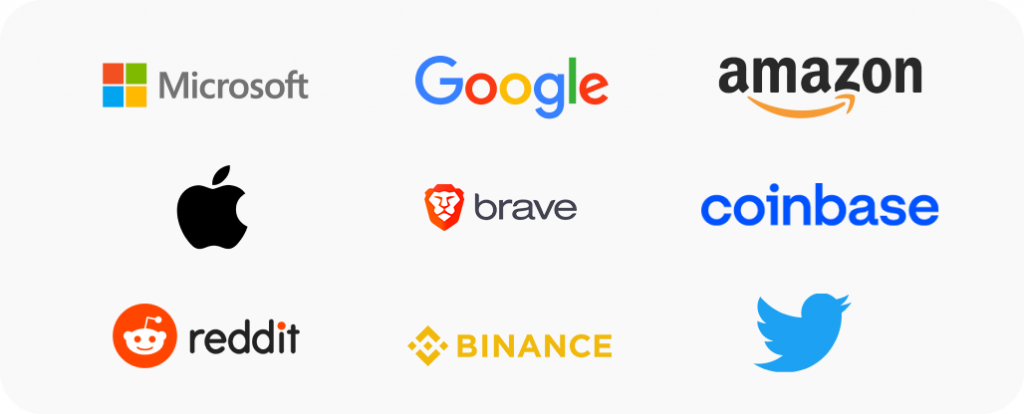 Get world class authentication security
for less than a cup of coffee per user/month
Get started

Find the right Yubikey
Take the quick Product Finder Quiz to find the right key for you or your business.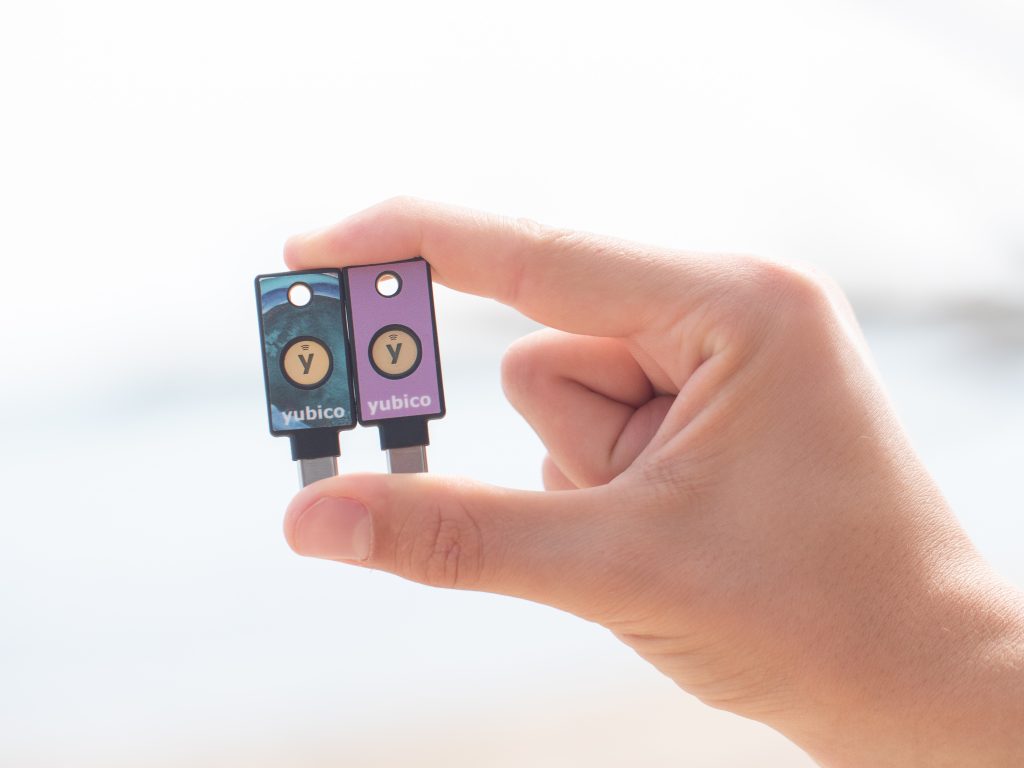 Get protected today
Browse our online store today and buy the right YubiKey for you.