YubiKey FIPS Series
FIPS 140-2 validation enables government agencies and regulated industries to meet the highest authenticator assurance level 3 (AAL3) requirements from the new NIST SP800-63B guidance.

FIPS 140-2 validated security keys
Superior authentication
FIPS 140-2 validated (Overall Level 2, Physical Security Level 3.) Meets the highest authenticator assurance level 3 (AAL3) of NIST SP800-63B guidance.
Easy, fast, reliable
Hardware authenticator, offering one-touch strong authentication. Does not require a battery or network connectivity.
Reduces IT costs
Reduces password support incidents by 92% and dramatically lowers IT support costs.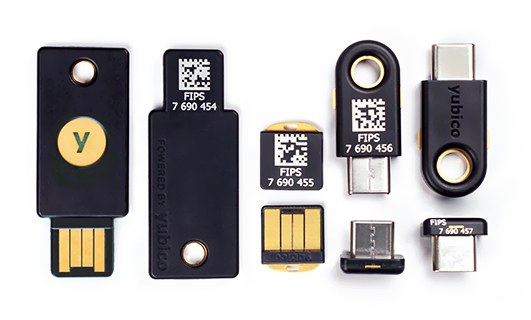 The YubiKey FIPS Series
Choose from four different YubiKey models depending on your needs. The keychain model is designed to go anywhere on a keychain. The Nano model is small enough to stay in the USB port of your computer. Choose between USB-A or USB-C.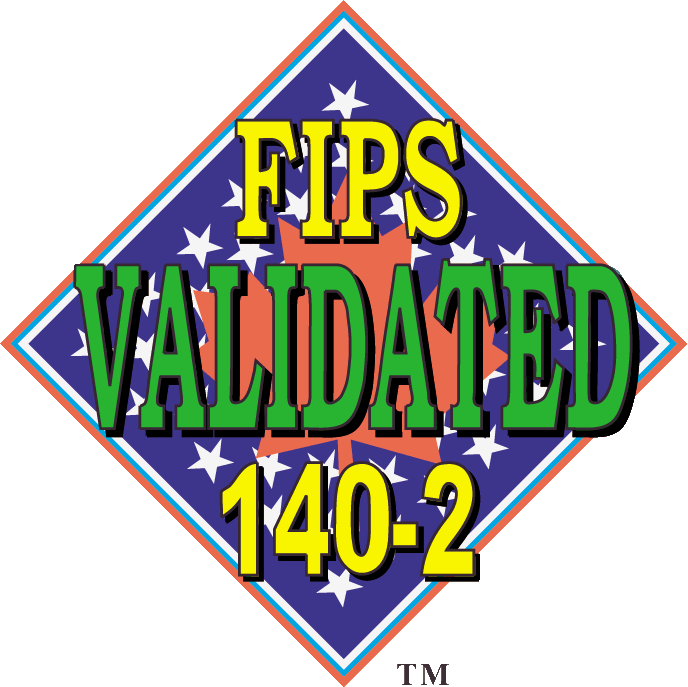 NIST | National Institute of Standards
Cryptographic module validation for YubiKey
Cryptographic module validation testing is performed using the Derived Test Requirements [DTR] for FIPS PUB 140-2, Security Requirements for Cryptographic Modules. The DTR lists all of the vendor and tester requirements for validating a cryptographic module, and it is the basis of testing done by the CST accredited laboratories.
Choice of form factor
All YubiKey FIPS Series security keys include the same functionality.
The YubiKey FIPS Series offers a choice of keys designed for USB-A or USB-C.
YubiKey Nano FIPS features a slim USB-A form factor for semi-permanent installation and convenience.
YubiKey C Nano FIPS features an ultra-slim USB-C form factor for use with the latest Mac, PC, & Android computing devices.
Features
FIPS 140-2: NIST Certificate 3517
(Overall Level 2, Physical Security Level 3)
Strong multi-factor authentication
Easy and fast authentication
Crush resistant & waterproof
Multiprotocol support on a single key
Convenient sizes
Technical specifications
Supported protocols: FIDO U2F, smart card (PIV), Yubico OTP, OpenPGP, OATH-TOTP, OATH-HOTP, and Challenge-Response
Works on Microsoft Windows, Mac OS X, Linux, Chrome OS operating systems, and on major browsers
PIV smart card compatible, minidriver available on Windows
Support for PKCS#11
Crypto Algorithms: RSA 2048, ECC p256, ECC p384
Hardware secure element to protect cryptographic keys
Get started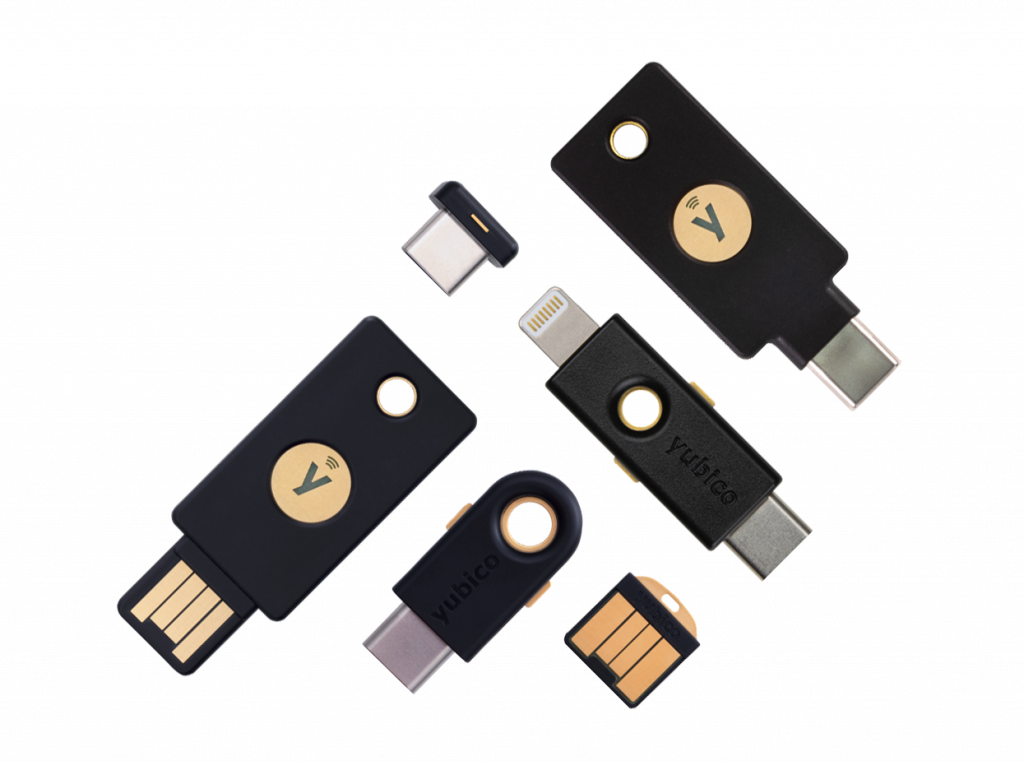 We can help
Talk to our sales department to find the best options for your regulated environment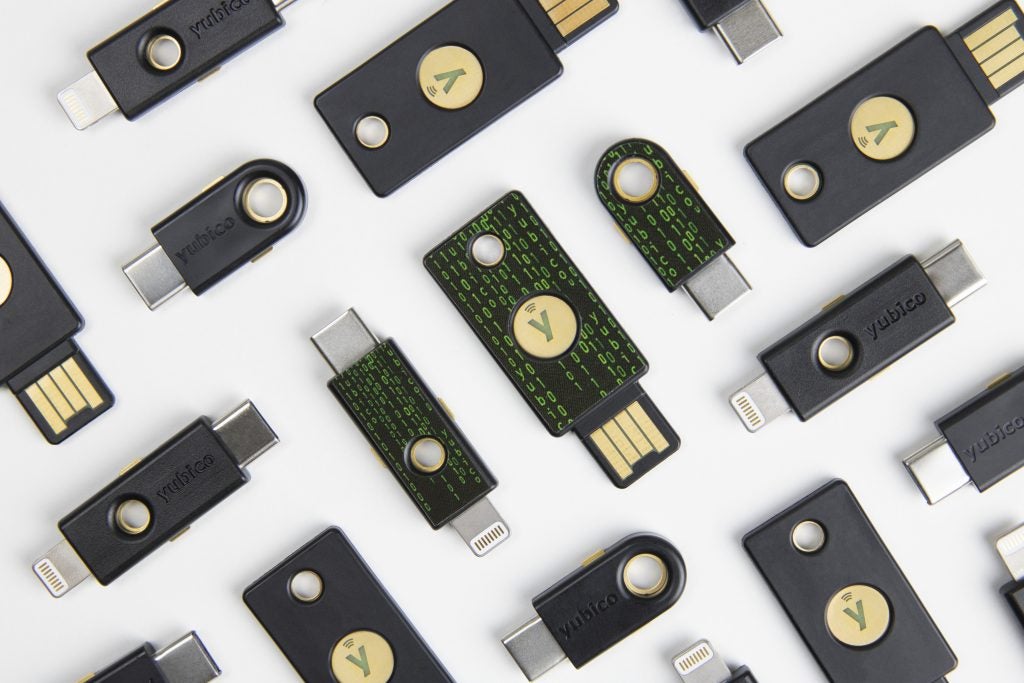 Get protected today
Browse our online store today and buy the right YubiKey for you.