Strong authentication for call centers
Maximize productivity and secure access to sensitive data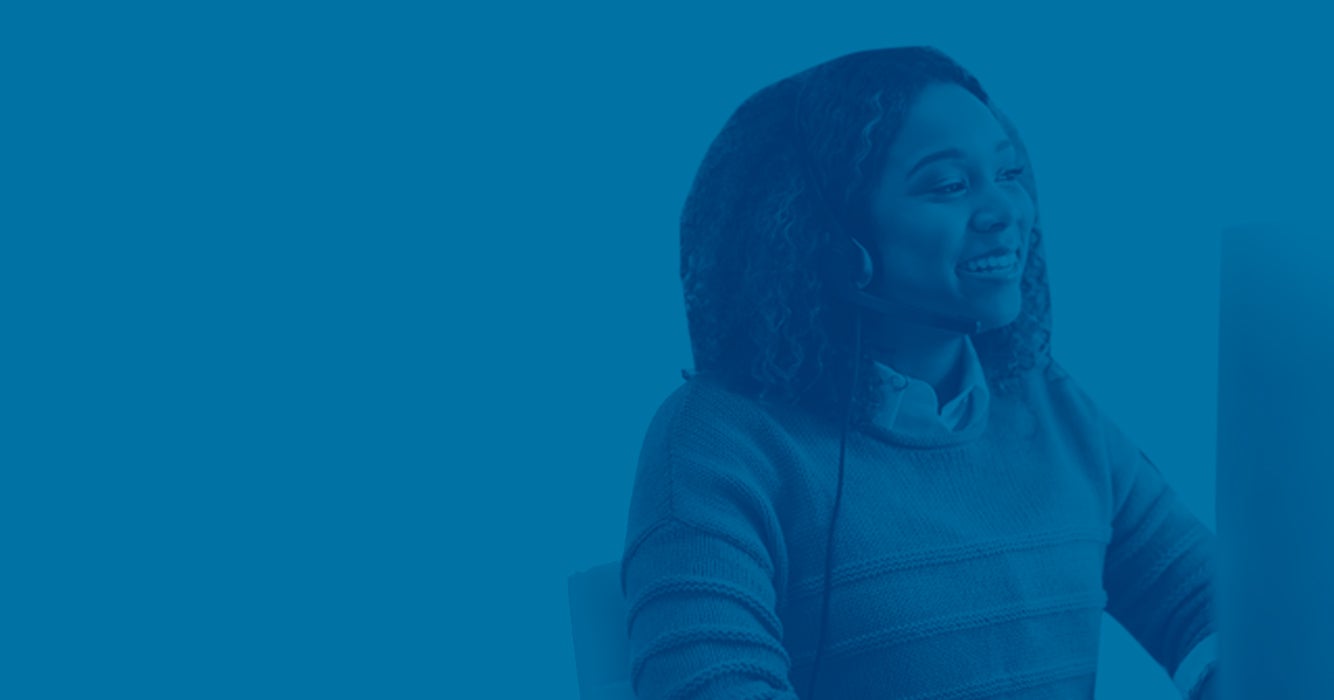 Maximize call center productivity
In call centers, using mobile phones for authentication is not optimal given poor levels of security, distractions, and reduced agent productivity.
The YubiKey enables strong authentication without a cellular connection, batteries or any other external dependency to operate. Simply plug the key into a USB port on the device, and touch to authenticate.
Mitigate insider threat risk
Mobile devices used for authentication enable perpetrators to easily capture sensitive data on cameras without being noticed.
The YubiKey delivers strong authentication without offering any capabilities for capturing images of customer and financial data, thereby protecting customer privacy and call center reputation.
Meet compliance requirements
Stringent compliance requirements make it critical to ensure that call center agents abide by all relevant regulations during every instance of customer engagement.
The YubiKey can verify a call center agent's identity before they can access PII and other sensitive data, or make changes to a customer account, such as raising a credit limit.
---
Case in point:
---
Large financial services corporation secures global workforce
Situation:
Large financial corporation specializing in credit cards, auto loans, banking, and savings accounts, and ranked in the top 10 largest banks in the United States by assets.
Call Centers – Needed to secure global workforce with shared workstations; secure front-line to customers with sensitive PII & PCI data
Retail Workers – Needed a fast and seamless login in order to deliver efficient customer service
Privileged Access – Secure data accessed by executives, knowledge workers and other privileged users
YubiKey Solution:
Ease of Use – Enables rapid login and supports response time SLAs
Low TCO – Supports OTP in place, with plans to adopt modern authentication approaches such as FIDO U2F as well as smart card PIV all with one single security key for low TCO
IAM Integration – Supports single sign-on and federation with existing IAM backend
Result:
1,400,000 total accounts secured, including 118,000 privileged accounts
Call center response time SLAs supported
Reduced support incident burden on central IT for security key registration
"Call center fraud loss is having a significant effect on enterprises. Across the U.S., companies are losing $14 billion to fraud attacks annually."
"Almost half (47 percent of respondents) say a transaction could not be completed because they did not have mobile phone access to recieve a code for verification or were not able to use an authenticator app."
---
Risk reduction, business growth, and efficiency enabled by YubiKeys
Read the Forrester Consulting study commissioned by Yubico and see how a composite organization reduced risk by 99.9%, saw a drop in password-related helpdesk tickets by 75%, and experienced a 203% 3-year ROI with YubiKeys.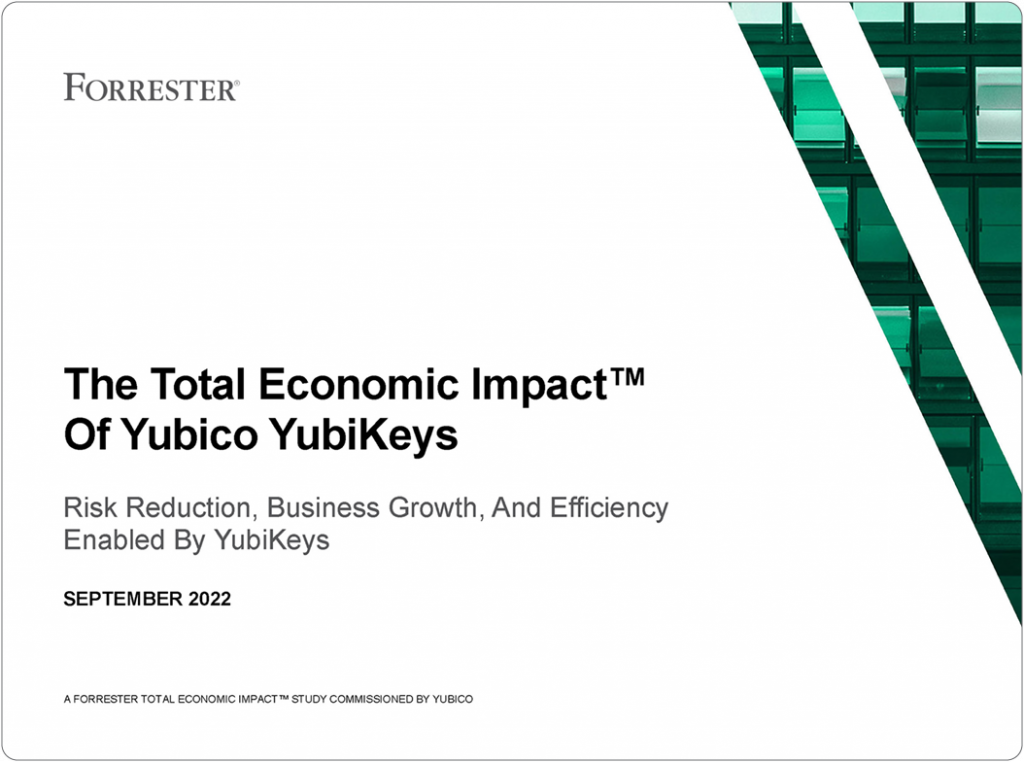 ---
YubiEnterprise Subscription: peace of mind and flexibility for less than a cup of coffee per user/month
YubiEnterprise Subscription simplifies purchase and support while also providing financial benefits. Estimate your potential savings as compared to one-time perpetual purchasing model
---
Get Started

Find the right YubiKey
Contact our sales team for a personalized assessment of your company's needs.
Get protected today
Browse our online store today and buy the right YubiKey for you.