AWS | Yubico
Raise your security posture with the flexibility of YubiKeys with Amazon Web Services (AWS) for Root users and IAM users.
Read the solution brief
Phishing resistant, hardware-based authentication

---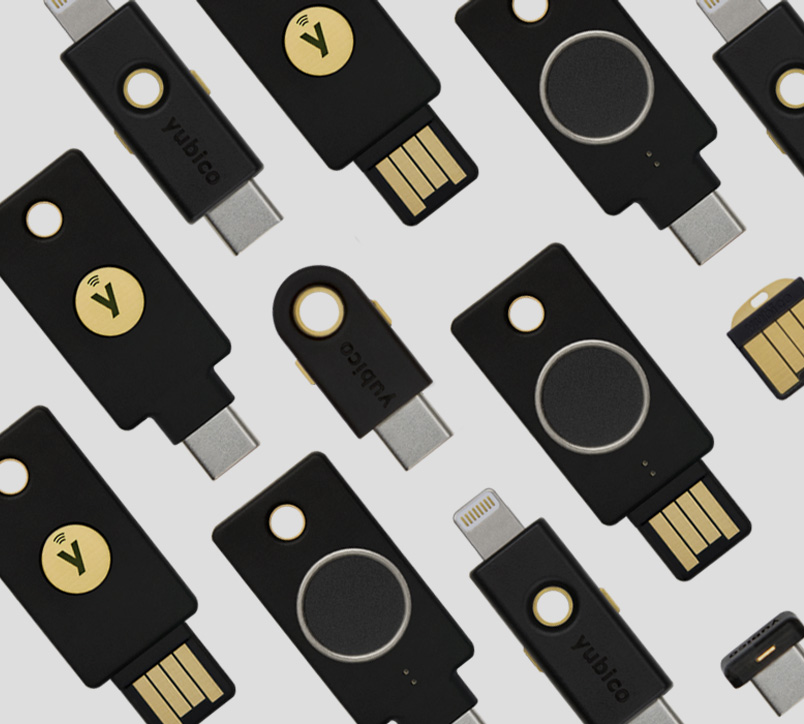 YubiKey options for your AWS environment
The YubiKey 5 Series supports multiple form factors and authentication protocols beyond FIDO, such as PIV/smart card. The YubiKey 5 FIPS Series is designed to meet all of your compliance and regulatory requirements.

Looking to support your organization at scale? Contact us for a free consultation, learn about YubiEnterprise Subscription for flexible YubiKey-as-a-Service purchasing options and YubiEnterprise Delivery for getting YubiKeys to your employees regardless of location.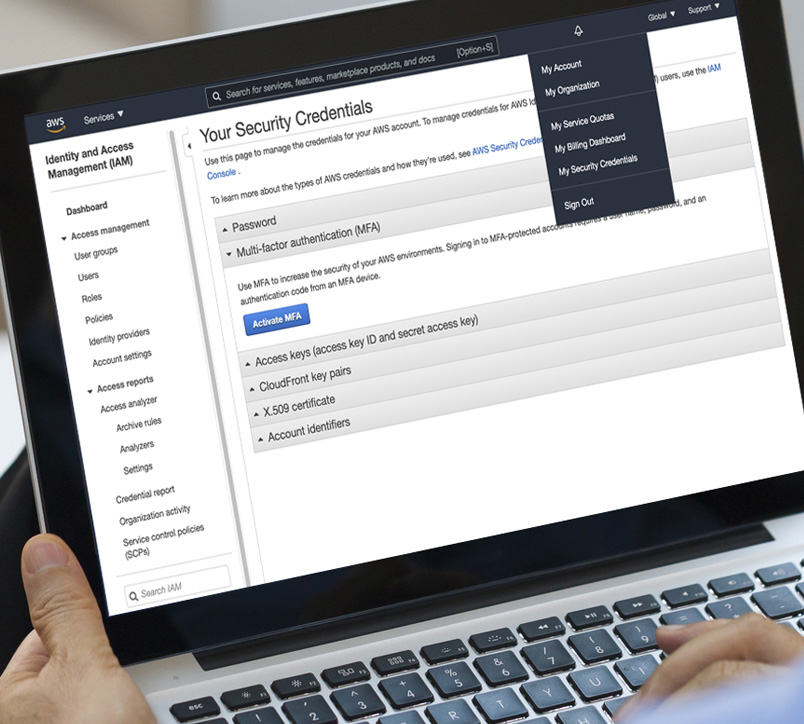 YubiKeys for AWS IAM satisfies strong authentication
AWS IAM and root users can use their YubiKey as a multi-factor authentication (MFA) device to add an extra layer of protection on top of their user name and password.
YubiKeys for AWS SSO enables centralized authentication
AWS SSO supports WebAuthn to enable strongly attestable and phishing-resistant security across supported browsers using interoperable FIDO authenticators like the YubiKey.
Accelerate your YubiKey enterprise purchase. The YubiKey Authentication Subscription is available on the AWS Marketplace.
---

Yubico is FedRAMP compliant
Yubico is an AWS Public Sector Partner and member of Authority to Operate on AWS.
Manufactured securely in the United States using stringent processes and secure supply chain for trustworthy components, Yubico solutions are fully vetted and approved for sale throughout the public sector, both domestically and abroad.
---
Risk reduction, business growth, and efficiency enabled by YubiKeys
A recent Forrester Consulting Total Economic Impact™ (TEI) study commissioned by Yubico found that a composite organization representative of interviewed customers who use YubiKeys reduced risk of successful phishing and credential theft attacks by 99.9%, saw a drop in password-related helpdesk tickets by 75%, and experienced a 203% 3-year ROI with YubiKeys.

BUT…. all organizations are different. Enter your own company data to create a custom Dynamic TEI study and instantly see how Yubico's solutions can help your organization!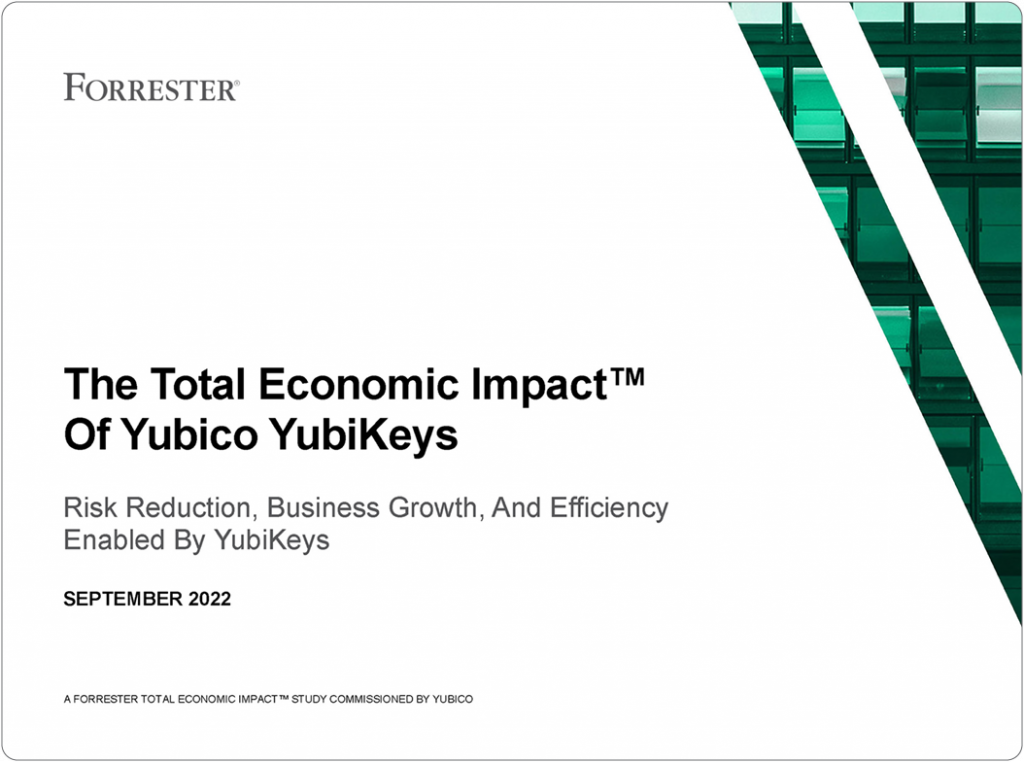 ---
YubiEnterprise Subscription: peace of mind and flexibility for less than a cup of coffee per user/month
YubiEnterprise Subscription simplifies purchase and support while also providing financial benefits. Estimate your potential savings as compared to one-time perpetual purchasing model
---
Case studies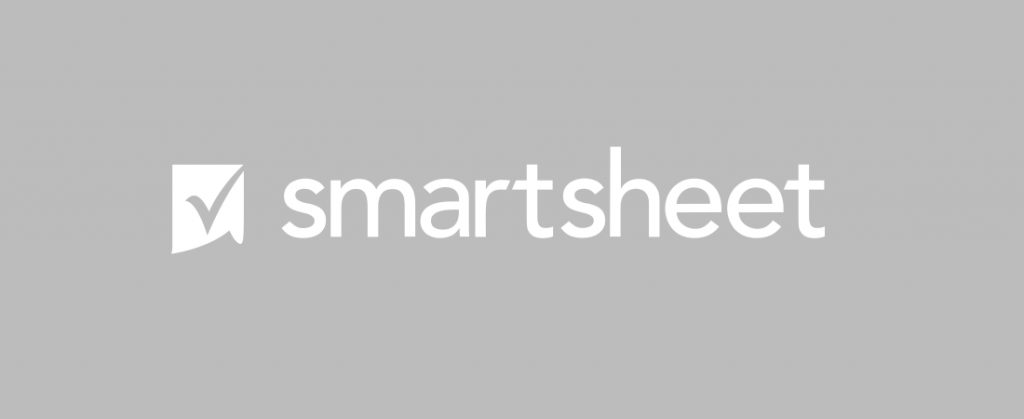 Case study
Smartsheet in partnership with Anitian and Yubico (both ATO partners) implemented YubiKeys to comply with FedRamp requirements.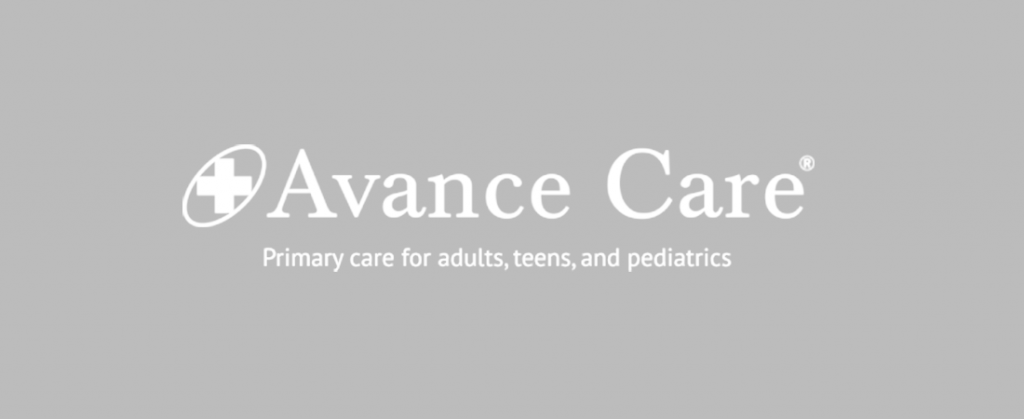 Case study
Adding MFA for your AWS IAM and root users is an AWS IAM best practice. See how Avance Care implemented YubiKeys in their deployment.

Get started

Find the right YubiKey
Contact our sales team for a personalized assessment of your company's needs.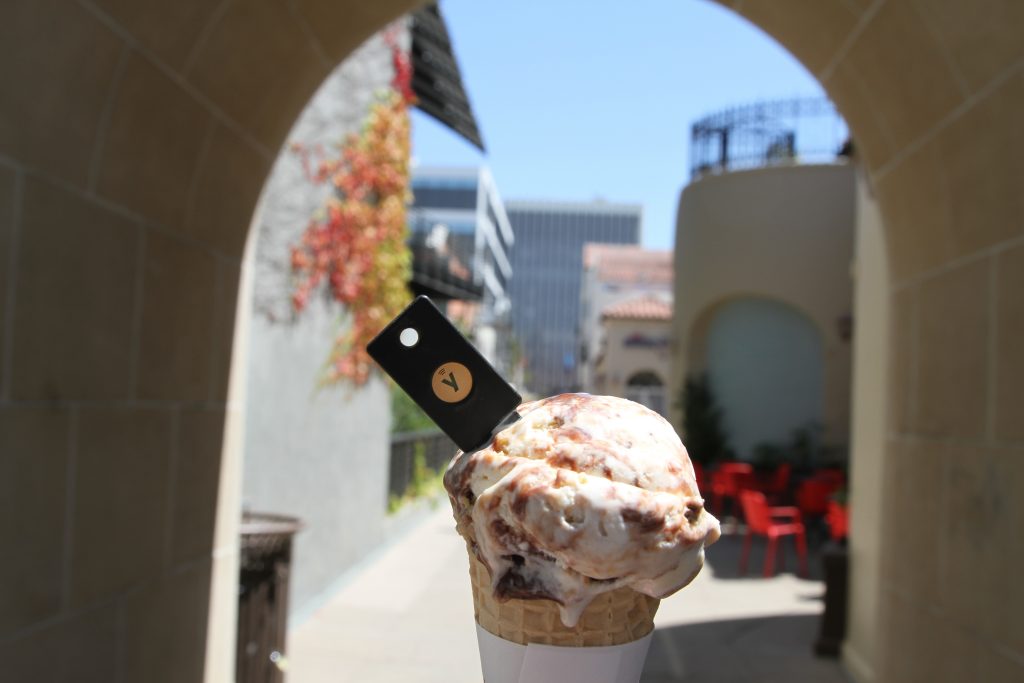 Get protected today
Browse our online store today and buy the right YubiKey for you.