Get started with YubiKey Bio Series
Enroll fingerprints on your YubiKey Bio and add compatible services
A few tips before you get started
Get ready to enroll fingerprints on your key and then add your YubiKey to your online accounts.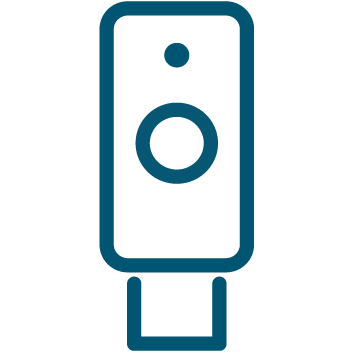 Have your key ready
Have your key ready to plug into your computer, preferably the same way you will plug it in later when you authenticate: i.e., either with or without an adapter.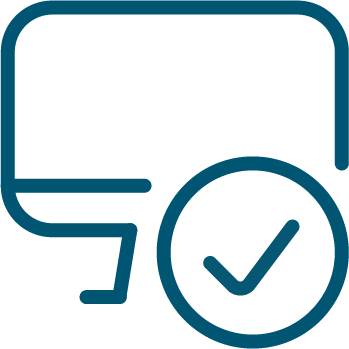 Get your trusted device ready
Use a device that is not public and has an up to date operating system, this can be a computer running either Windows 10 (1903 or later) / Windows 11, or any of the following with the Chrome browser 93 or later: macOS (Catalina or later), Chrome OS 93 or later, Ubuntu 18.04 or later.
Do you have a spare key?
Yubico recommends that you add a backup YubiKey to any account to which you have added your primary YubiKey. This can be a YubiKey Bio Series key, or alternatively any YubiKey 5 Series or any Security Key by Yubico. Read more about backup (spare) YubiKey here.
Fingerprint enrollment
Enrolling fingerprints on your YubiKey Bio varies depending on whether you are running Windows or macOS or Linux or Chrome OS.
Windows 10 and Windows 11
Use Windows Sign-in options.
Click the button below to open the settings.
macOS / Linux / Chrome OS
Use Chrome 90 or later.
To enroll your first fingerprint click the button below. For additional fingerprints see the enrollment video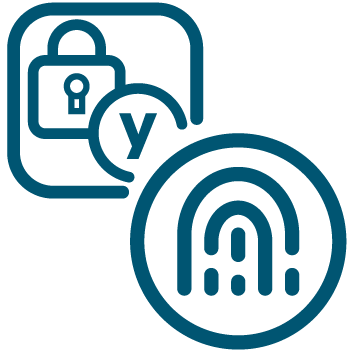 Desktop Yubico Authenticator
Desktop Yubico Authenticator 5.1 and later enables you to enroll and manage fingerprints on all supported operating systems. Use the Yubico Authenticator for Desktop on your Windows, Mac, or Linux computers. Note that on Windows 10, the Yubico Authenticator must be run in Administrator mode. Click the button below to download Desktop Yubico Authenticator
Compatible accounts and services
YubiKey Bio can be used with any account or service that supports FIDO2/WebAuthn or FIDO U2F. To find compatible accounts and services, use the Works with YubiKey snapshot below. For the full list of services compatible with all YubiKeys, see our Works with YubiKey page or contact your service provider
Each YubiKey must be registered individually. For each service you set up, have your spare YubiKey ready and add it right after the first one before moving to the next.
The YubiKey setup process is determined by the service provider, so setup instructions will vary slightly from service to service. In some cases, a service will require the use of Yubico Authenticator. If so, the tool below will prompt you.
Frequently asked questions
Three short flashes of amber LED, the LED closest to the USB connector: The fingerprint was not successfully matched to an enrolled fingerprint template.
Constant slow flashing of amber LED: The YubiKey Bio is either in biometric blocked state, see this question, alternatively no fingerprints have been enrolled on the YubiKey Bio. To enroll fingerprints see this section
Rapidly flashing green LED, the LED closest to the fingerprint sensor: Biometric touch (fingerprint) required, touch the sensor pad and bezel ring with a finger which print you have enrolled. The key flashes about four (4) times asecond. For comparison, this is twice as fast as on a YubiKey 5 Series device requesting touch
Slowly flashing green LED: No biometric touch required, touch the sensor pad and bezel ring with any finger. For comparison, this is the same frequency as on a YubiKey 5 Series, flashing about twice a second
You can enroll a total of 5 fingerprints. To manage existing, and enroll additional, fingerprints on:
Windows 10 and Windows 11

navigate to Setting/Accounts/Sign-in options/Security Key/Security Key Fingerprint, select Fingerprints and follow the instructions or;

Chrome or a Chromium-based browser on macOS, Linux, and Chrome OS:

navigate to chrome://settings/securityKeys , select Fingerprints and follow the instructions or;

Desktop Yubico Authenticator

navigate to Configuration/Fingerprints, select Add and follow the instructions or;
After 3 unsuccessful attempts to authenticate using biometrics your YubiKey Bio will cease to prompt for the fingerprint and will fall back to PIN and regular touch, the primary authentication mechanism. The blocked biometrics state is indicated by a constant slow flashing of the amber LED, the one closer to the USB-contact.
To unblock biometrics, do the following:
Enter the PIN for your security key.
When the green LED flashes, touch the bezel ring on your key.
Note that if you are not in the biometrics blocked state, the browser will ask you to authenticate using biometrics.
Fingerprint authentication could stop working for a number of reasons:
Wipe the sensor clean with a clean cloth and ensure your hands are moisturized. To learn more about how to clean the sensor read more here.
If the key's amber LED is flashing constantly, see the section above on "How do I unblock biometrics on my key?" for help
If the key is still flashing amber, see section Fingerprint enrollment, to find the correct menu to manage fingerprints and make sure you have fingerprints enrolled.
If none of the above solutions resolve your issue, contact the Support team.
Reset is a security feature for wiping all your information off your key. This is recommended when you no longer plan to use the key or need to return it to whomever issued it to you. When the key is reset the following happens:
All FIDO2 credentials (both discoverable and non-discoverable) are removed and access with this key to accounts or services to which it has been added is no longer available.
Access with this key to the U2F sites where it was registered is no longer available.
The PIN is removed.
All stored fingerprints are removed.
Yubico always recommends adding two keys to each of your online services and accounts; one primary and one secondary as backup in case the primary is lost. Adding a second key is done exactly the same way as adding your primary key. Yubico recommends that you add it at the same time as you add your primary key.
If a key is lost, remove it from the associated account(s) and add a new YubiKey to the associated account(s) to ensure you have at least one backup key associated with the account.
Your backup key can be any YubiKey with the FIDO2/WebAuthn or FIDO U2F protocol enabled, therefore it can be either a key from the YubiKey 5 Series, a Security Key Seriesby Yubico or a YubiKey Bio Series key. Note that because the PIN, and in the case of a YubiKey Bio Series key the fingerprint(s), are associated with the individual keys, it is necessary to set a PIN or enroll fingerprints on each backup security key individually.
For more information and guidance on backup keys, please see https://www.yubico.com/spare/
See which platforms are supported in the section Get your trusted device ready.
Mobile operating systems such as iOS and Android do not support CTAP2.1, the standard on which YubiKey Bio bases its implementation.