Remote working, strong authentication, and COVID-19 resources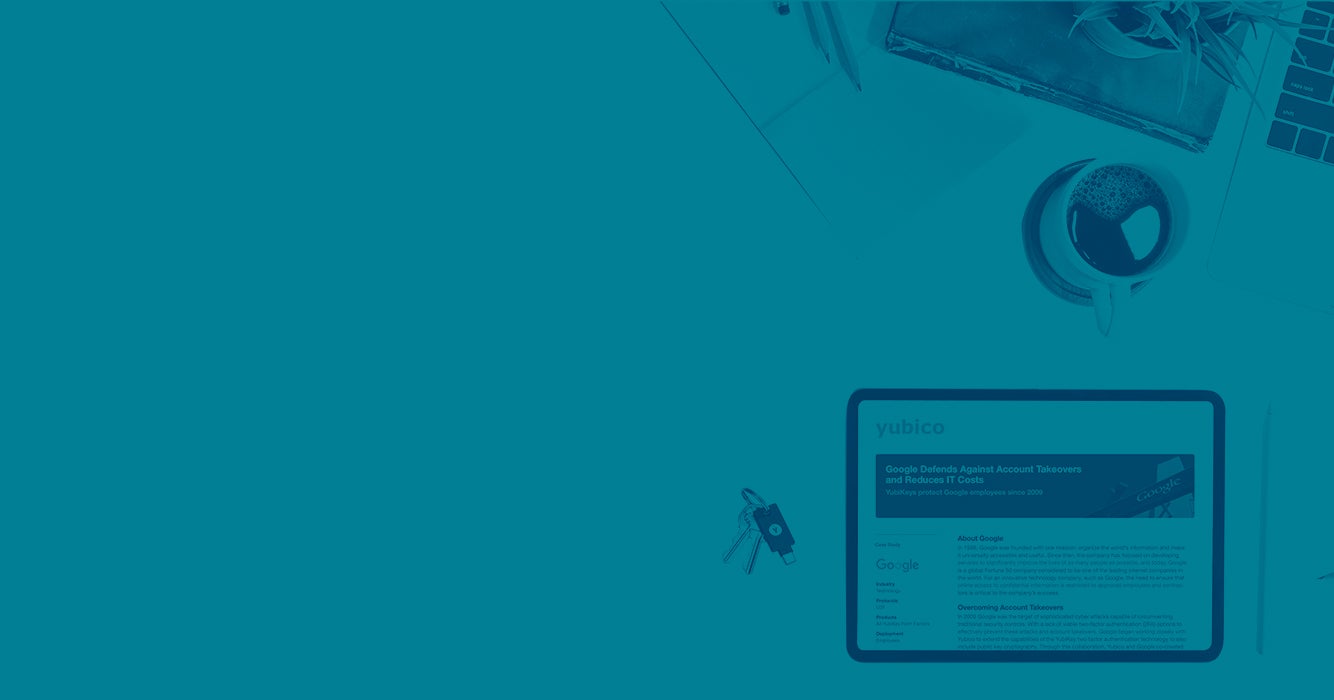 Strong YubiKey authentication to secure remote workers
With the COVID-19 outbreak, our society has become more dependent on the internet than ever before. Unfortunately, organizations and individuals are being exposed to waves of cyber threats and attacks capitalizing on the fear surrounding the pandemic.
As COVID-19 has forced most organizations to rapidly adopt a mobile workforce, Yubico is helping organizations eliminate account takeovers and minimize risk with the world's most trusted hardware-based strong authentication — the YubiKey. To aid in the procurement of YubiKeys, YubiEnterprise Services allows organizations to easily purchase and distribute YubiKeys at scale to employees, partners and customers, regardless of location.
On-demand webinars
Yubico Services for remote workers
Let the experts at Yubico simplify your YubiKey procurement and delivery processes
YubiEnterprise Subscription
Procurement that's fast, predictable, and cost-effective
YubiEnterprise Subscription simplifies how businesses procure, upgrade, and support YubiKeys. Subscription is available to customers with over 750 users.
Experience predictable OpEx spending by purchasing YubiKeys on a per user basis
Upgrade easily to the latest YubiKeys as they become available
Access Yubico experts with always-on technical support
YubiEnterprise Delivery
Easily put YubiKeys in the hands of your distributed workforce
YubiEnterprise Delivery is a global service that helps organizations deliver YubiKeys to remote and in-office users.
Experience cost-effective, turnkey delivery with shipping of YubiKeys to corporate and residential addresses
Easily place individual or bulk shipment orders for YubiKeys through an administrator console or integrate capabilities seamlessly into your existing workflows and service catalogs with public APIs
View shipping and tracking and inventory levels at a glance and generate reports for planning purposes
Additional Resources
YubiKeys offer the highest levels of hardware-based security and the most user-friendly experience — just touch or tap! YubiKeys work with hundreds of applications and services, including IAM solutions like Okta, Ping, and Duo, to help organizations protect remote workers against phishing attacks and account takeovers.
Links to partner resources.