Yubico and S&P Global Market Intelligence Research Report
With security breaches mounting, now is the time to move on from legacy MFA to modern, phishing-resistant MFA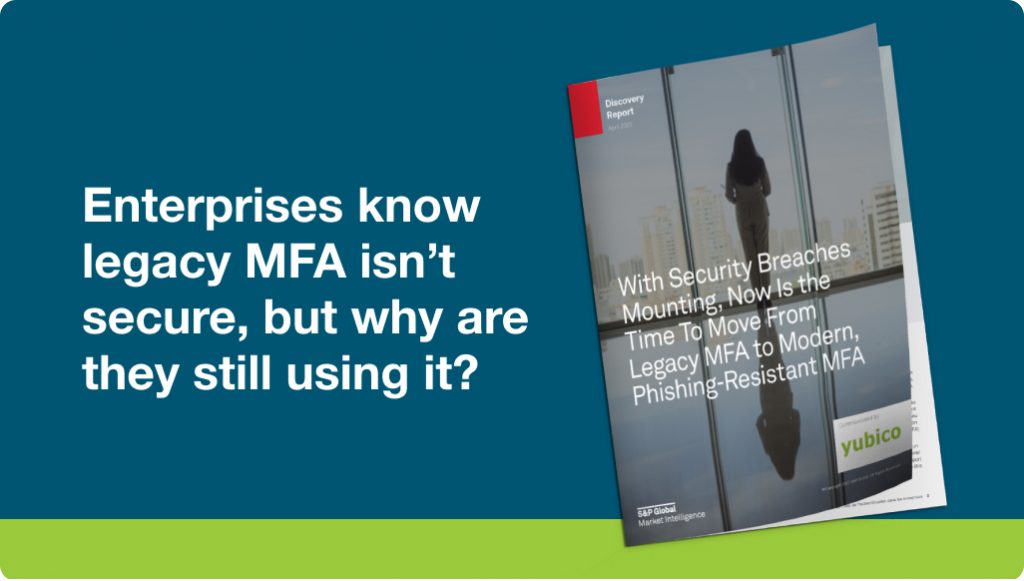 Did you know that 59% of enterprises reported experiencing a data breach last year, yet 91% are still relying on usernames and passwords as their form of authentication? Now is the time to move from legacy authentication to modern, phishing-resistant MFA.

Yubico commissioned a research report conducted by S&P Global Market Intelligence, to survey senior professionals and executives in IT security, compliance, and cyber risk.
The survey captured data from respondents representing companies within the United States and Canada in company sizes of 500+ full-time employees.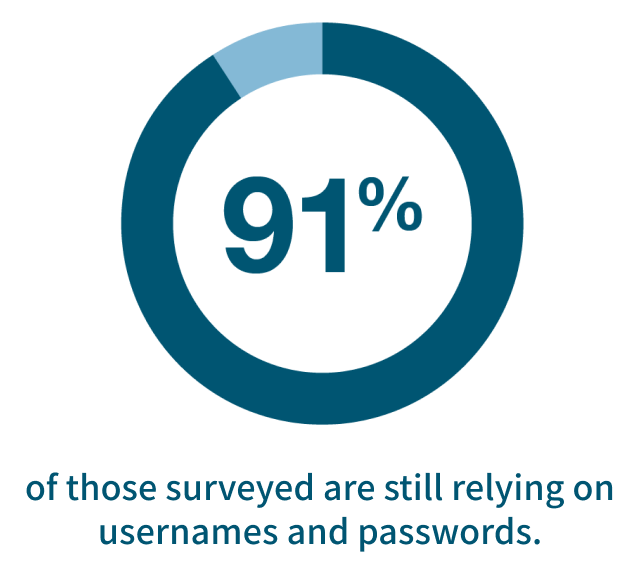 The study, focusing on verticals including Education, Financial Services, Public Sector, Healthcare, Hospitality, Manufacturing, Media, Professional Services, Retail, Technology, Transportation and Logistics, aims to uncover what enterprises really think about multi-factor authentication (MFA) and what authentication methods are (or aren't) being deployed.
Download the full report to gain unique insights into:
Amidst an increase in security breaches, getting a pulse on whether or not enterprises are prioritizing authentication to secure the organization
How compliance regulations are shaping the way enterprises approach MFA
The security and useability tradeoff between legacy and modern MFA options
What organizations deem as "phishing-resistant" MFA vs. what it actually is