---
YubiKey 5 Series
The #1 security key for strong two-factor, multi-factor and passwordless authentication.
Easy-to-use, strong authentication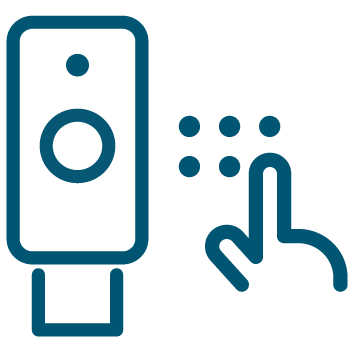 Strong two-factor
Hardware authenticator as a second factor, in addition to a password, in a strong two factor authentication solution.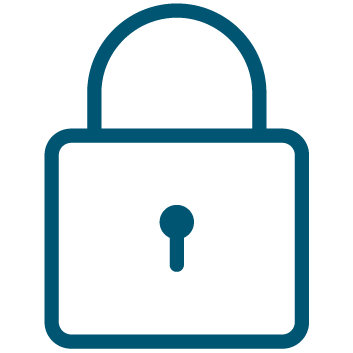 Strong multi-factor
Combination of a hardware authenticator with a PIN to secure high assurance requirements such as financial transactions or submitting a prescription.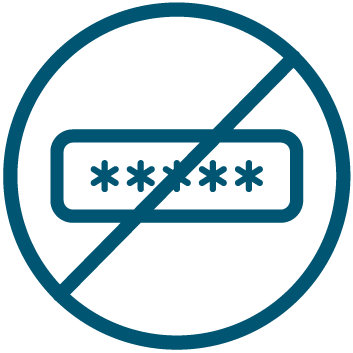 Passwordless
Hardware authenticator delivering strong single factor authentication, replacing weak passwords, as part of a rapid but secure tap-n-go experience.
---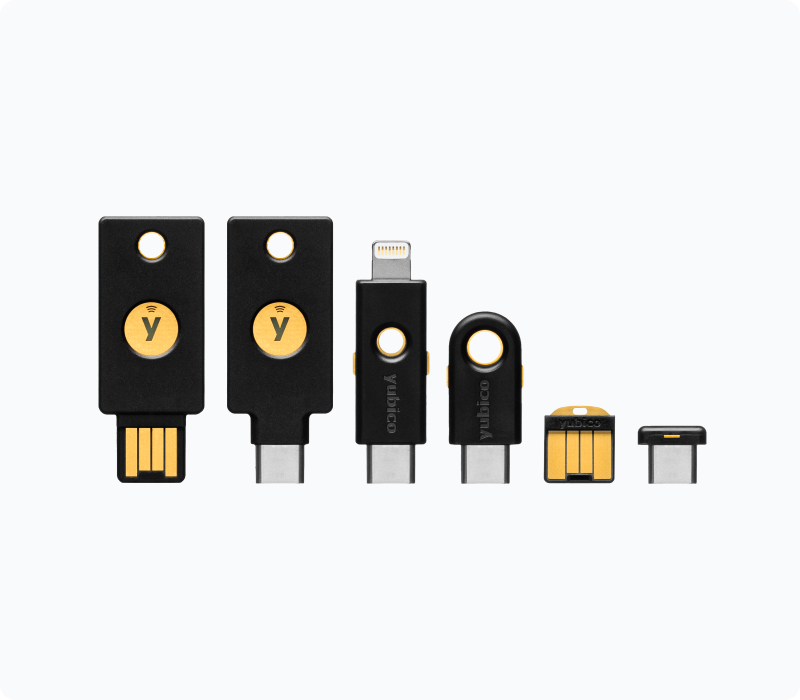 YubiKey 5 Series
Multi-protocol security key, eliminate account takeovers with strong two-factor, multi-factor and passwordless authentication, and seamless touch-to-sign. Multi-protocol support allows for strong security for legacy and modern environments. And a full range of form factors allows users to secure online accounts on all of the devices that they love, across desktops and mobile.
Multi-protocol support; FIDO2, U2F, Smart card, OTP, OpenPGP 3
USB-A, USB-C, NFC, Lightning
IP68 rated, crush resistant, no batteries required, no moving parts
Read the YubiKey 5 Series product brief >
---
For businesses with 500 users or more
For SMBs or for individuals
---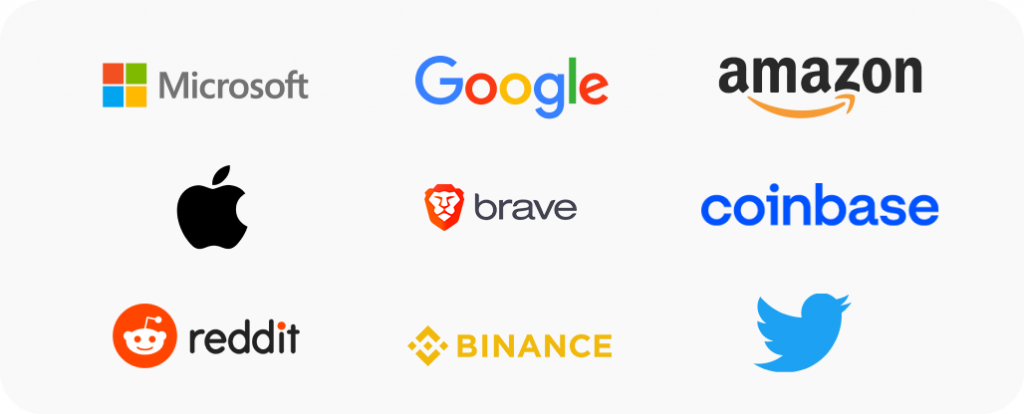 The YubiKey 5 works with your favorite online applications
The safest way to secure your online accounts.
---
Is the YubiKey 5 Series right for you?
Do you want to authenticate, using passwordless or strong 2FA, across desktop and mobile?
Yes
Are you interested in using a range of legacy and modern authentication protocols — i.e. OTP, FIDO U2F, FIDO2/WebAuthn, Smart card/PIV?
Yes
Are you operating in a hybrid legacy and modern cloud environment?
Yes
Are you interested in securing a wide range of business scenarios across privileged users, office workers, shared workstations, mobile-restricted environments, remote workforce, end customers, and 3rd party users?
Yes
Still not sure? Use our handy compare chart or take the quiz.
---
Risk reduction, business growth, and efficiency enabled by YubiKeys
A recent Forrester Consulting Total Economic Impact™ (TEI) study commissioned by Yubico found that a composite organization representative of interviewed customers who use YubiKeys reduced risk of successful phishing and credential theft attacks by 99.9%, saw a drop in password-related helpdesk tickets by 75%, and experienced a 203% 3-year ROI with YubiKeys.

BUT…. all organizations are different. Enter your own company data to create a custom Dynamic TEI study and instantly see how Yubico's solutions can help your organization!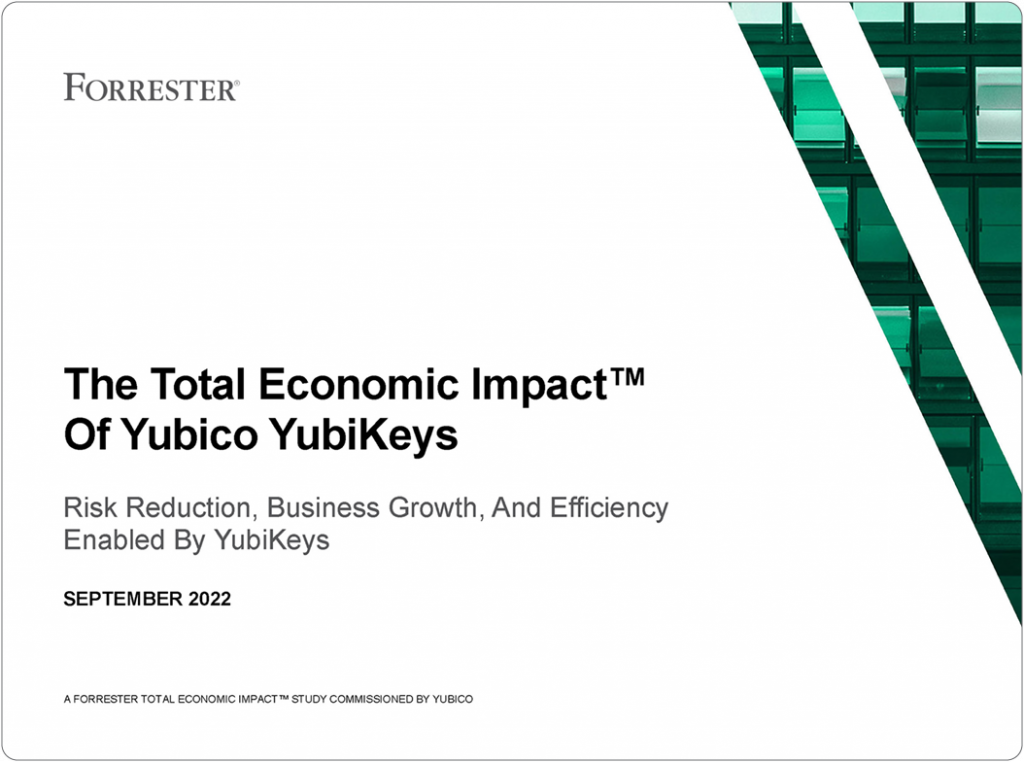 ---
YubiEnterprise Subscription: peace of mind and flexibility for less than a cup of coffee per user/month
YubiEnterprise Subscription simplifies purchase and support while also providing financial benefits. Estimate your potential savings as compared to one-time perpetual purchasing model
---
Get started

Find the right Yubikey
Take the quick Product Finder Quiz to find the right key for you or your business.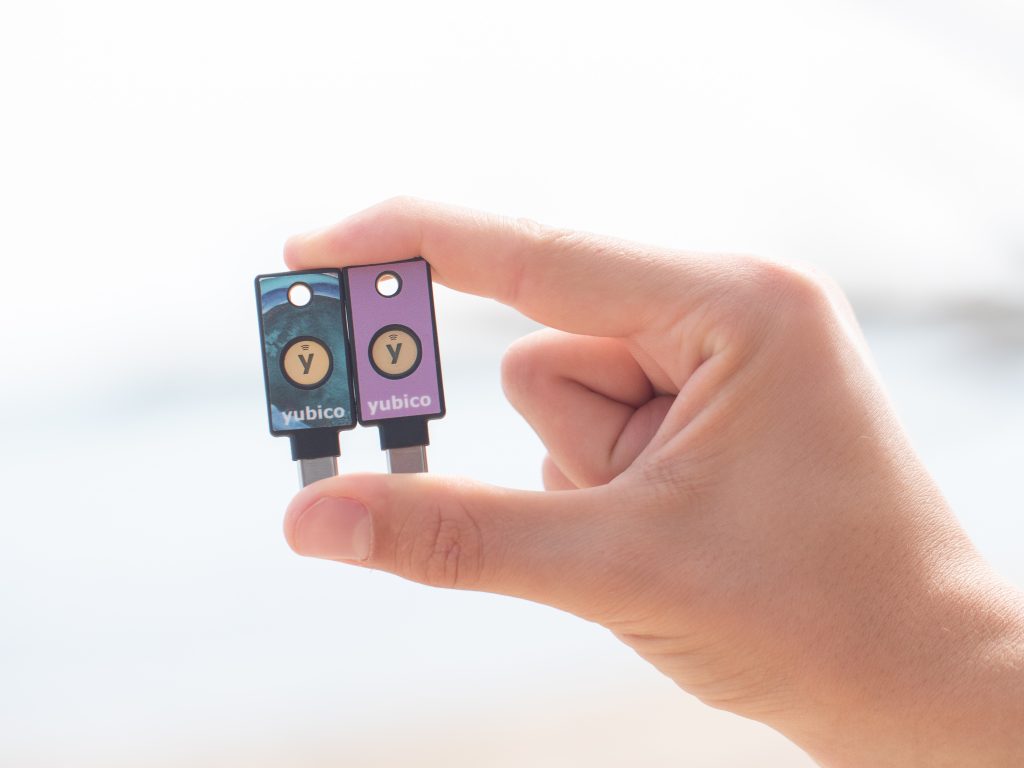 Get protected today
Browse our online store today and buy the right YubiKey for you.