How the YubiKey works
Protect the Digital You with the most secure and easy-to-use security key.
Proven security at scale
One key for many applications
The YubiKey works with hundreds of enterprise, developer and consumer applications, out-of-the-box and with no client software. Combined with leading password managers, social login and enterprise single sign on systems the YubiKey enables secure access to millions of online services.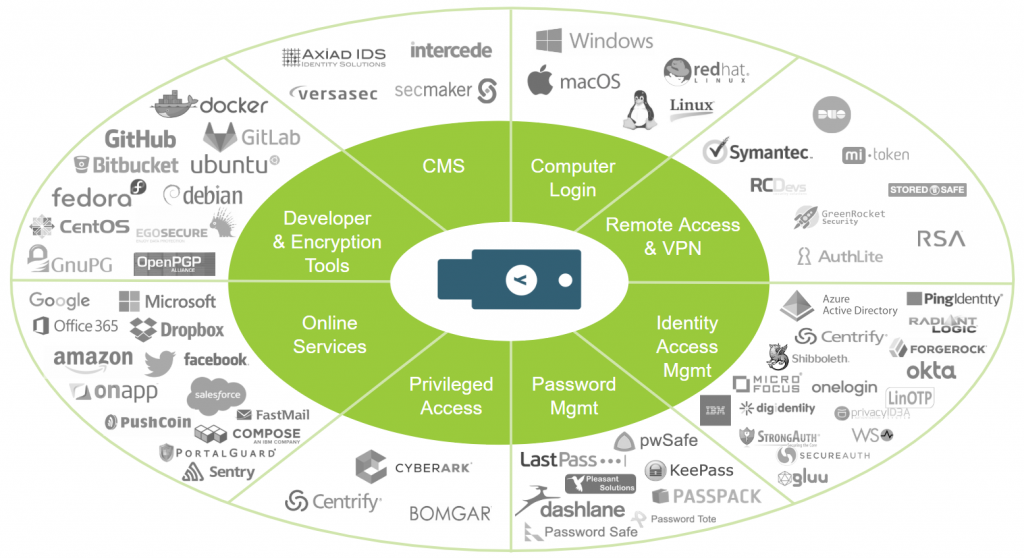 How it works
A single YubiKey has multiple functions for securing your login to email, online services, apps, computers, and even physical spaces. Use any YubiKey feature, or use them all. The versatile YubiKey requires no software installation or battery so just plug it into a USB port and touch the button, or tap-n-go using NFC for secure authentication.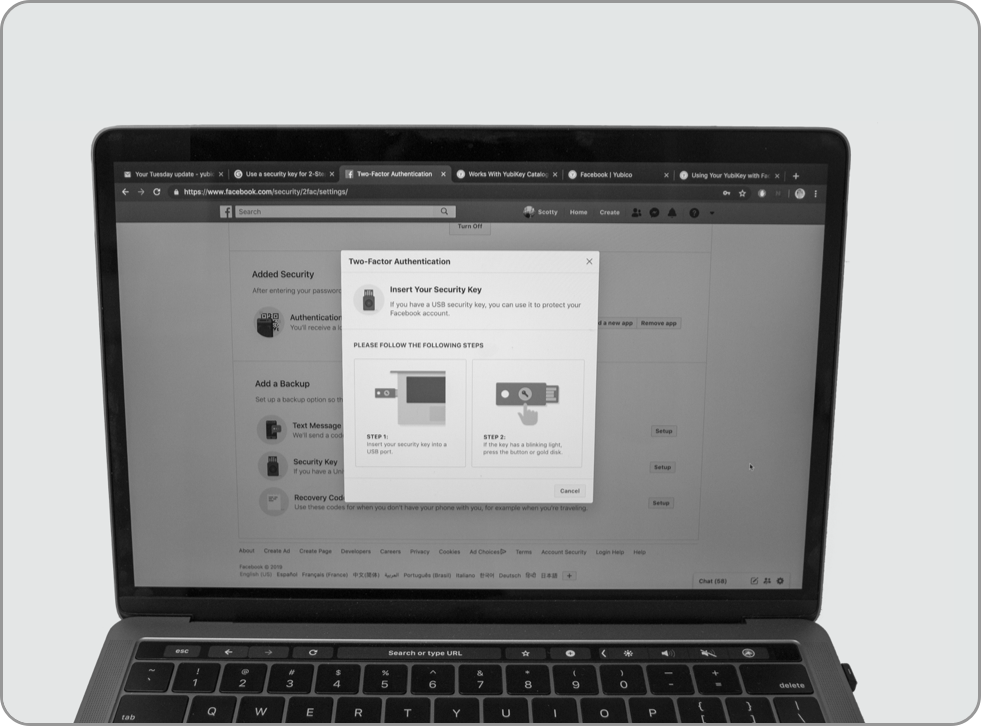 Register your YubiKey
To use the YubiKey, go to the Security Settings of a supported service and select two-factor authentication.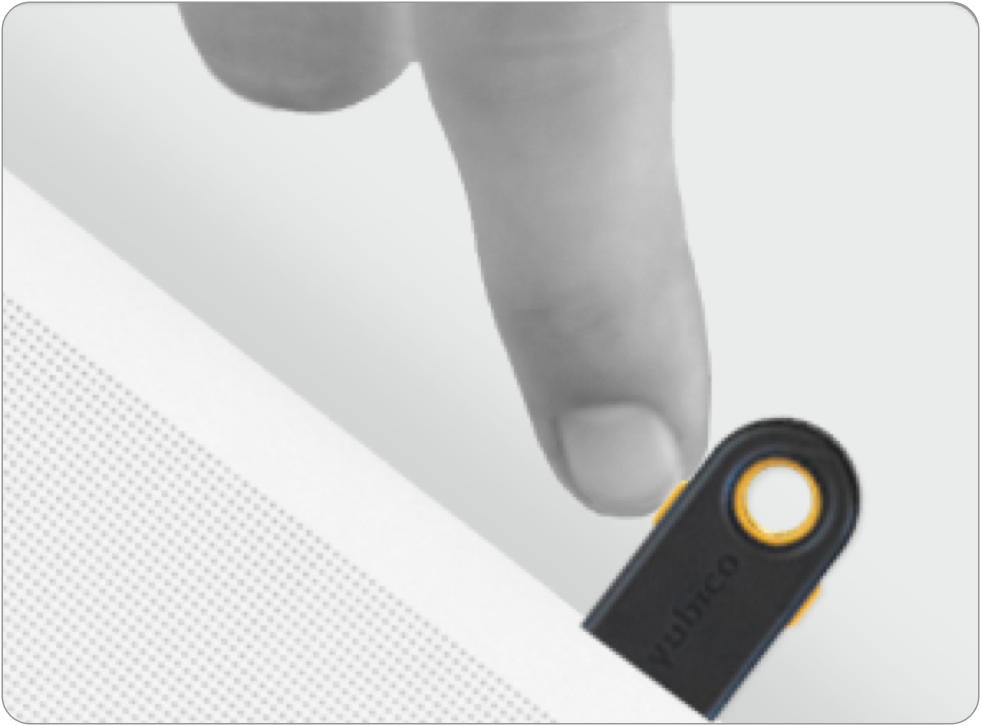 Insert YubiKey & tap
On a computer, insert the YubiKey into a USB-port and touch the YubiKey to verify you are human and not a remote hacker.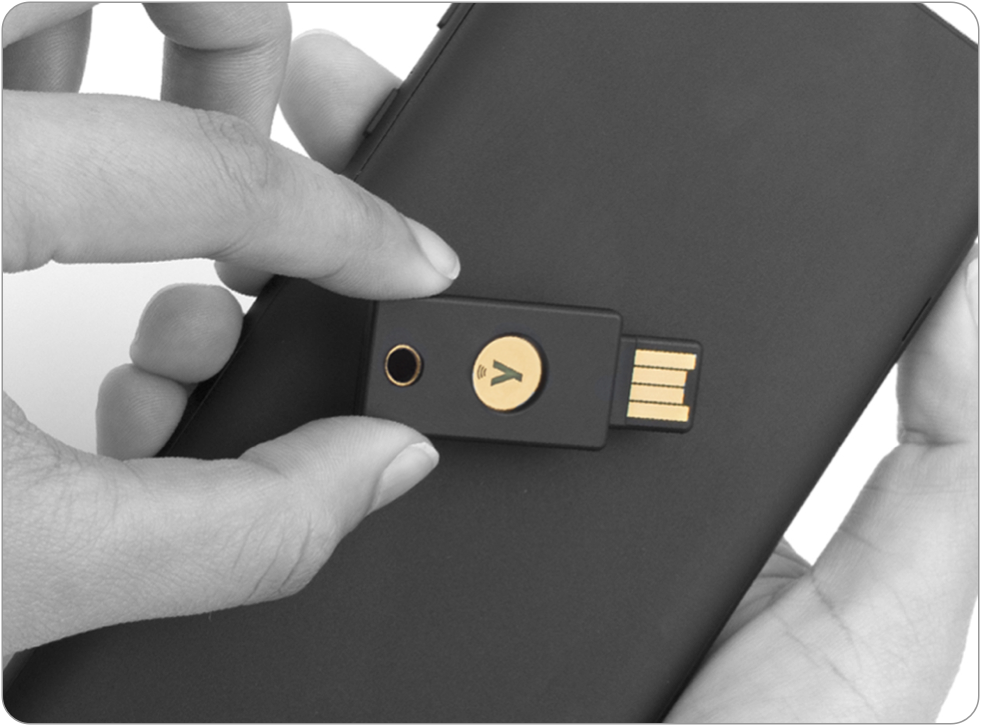 Tap on phone
For NFC-enabled phones, just tap your NFC-enabled YubiKey against the phone to complete authentication.

Multi-protocol security key secures modern and legacy systems
The YubiKey supports WebAuthn/FIDO2, FIDO U2F, one-time password (OTP), OpenPGP 3, and smart card authentication offering a solution that bridges legacy and modern applications. Yubico and the YubiKey will continue to grow with your evolving business needs.
The YubiKey supports one-time passcodes (OTP)
OTP supports protocols where a single use code is entered to provide authentication. These protocols tend to be older and more widely supported in legacy applications. The YubiKey communicates via the HID keyboard interface, sending output as a series of keystrokes. This means OTP protocols can work across all OSs and environments that support USB keyboards, as well as with any app that can accept keyboard input.
The YubiKey enables smart card authentication
Smart cards are another supported protocol on the YubiKey. The YubiKey identifies itself as a smart card reader with a smart card plugged in so it will work with most common smart card drivers. The YubiKey allows three different protocols to be used simultaneously – PIV, as defined by the NIST standard for authentication; OpenPGP for encryption, decryption, and signing; and OATH, for client apps like Yubico Authenticator.
Enable modern authentication with FIDO U2F
FIDO U2F is another protocol supported by the YubiKey. The U2F protocol provides strong authentication without requiring a complex backend or framework to support it. Turning traditional authentication on its head, FIDO U2F makes the authentication device, like the YubiKey, the authentication provider. It issues unique keys to the services it is authenticating against, ensures each service does not have any information about the others, and removes the need for a central authentication service.
Experience passwordless authentication with FIDO2
FIDO2 is the passwordless evolution of FIDO U2F. The overall objective for FIDO2 is to provide an extended set of functionality to cover additional use cases, with the main driver being passwordless login flows. The U2F model is still the basis for FIDO2 and compatibility for existing U2F deployments is provided in the FIDO2 specs.
Get world class authentication security
For less than a cup of coffee per user/month
Get Started

Find the right Yubikey
Take the quick Product Finder Quiz to find the right key for you or your business.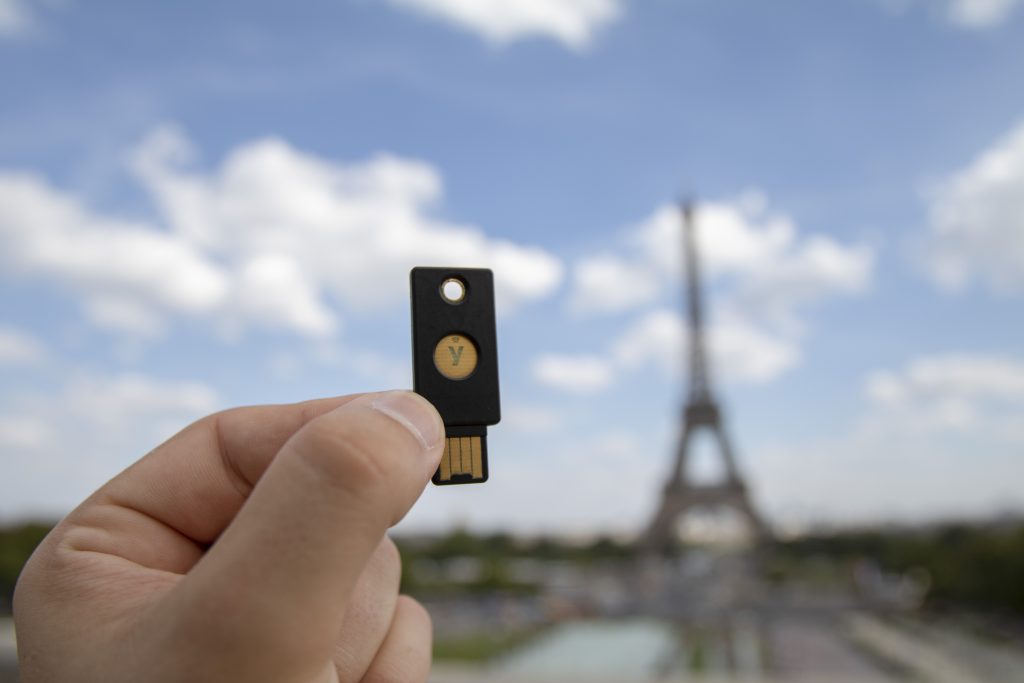 Get protected today
Browse our online store today and buy the right YubiKey for you.