YubiKey Bio Preview Program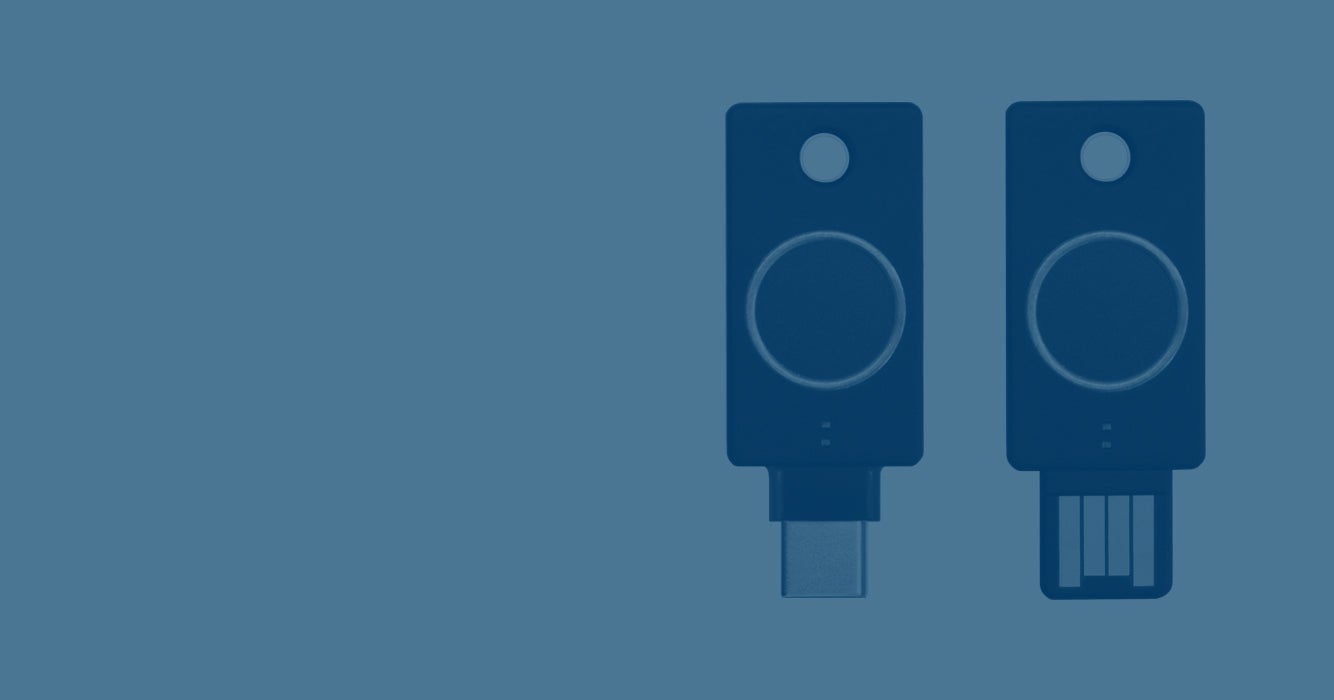 Welcome to YubiKey Bio Preview
Thank you for joining us in the YubiKey Bio Preview Program and thank you so much for helping us. The YubiKey Bio delivers the convenience of biometric login with the added benefit of Yubico's hallmark security, reliability and durability assurances.
As a participant in the Preview, we have three things we'd like you to do:
Enroll your 5 fingerprints to the YubiKey Bio
Go through our 2 test cases:

FIDO2 Authentication
Intentional Failure for FIDO2

Fill out our survey
Any questions or need help with the setup? Visit our FAQ page.
1: YubiKey Bio Fingerprint Enrollment
Option A: On Windows 10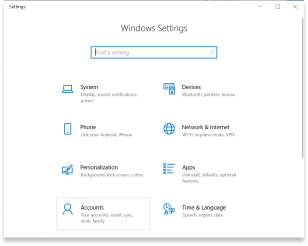 1. Go to Windows Settings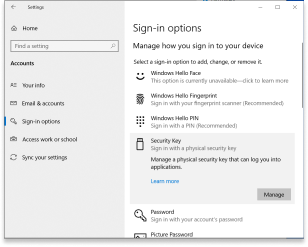 3. Click on Security Key and Manage to set up a new key
Option B: On MacOS / Linux
Use Chrome 88 (which might be in Canary/unstable), click the button below and follow the instructions.
2. Test Cases
WebAuthn test cases
TEST #1 – Happy Path
Use your finger that is enrolled.
TEST #2 – Fail Path
Use a non-enrolled finger
3. YubiKey Bio Survey
Thank for testing the Bio key! We appreciate the testing efforts you and your team have done with the key and we'd like to know how your experience went.
Please fill out this survey once you've completed the test cases.
We will be in contact with your project lead a week later to see how continued usage of the YubiKey Bio has gone.