In the enterprise, smart cards simplify login to computers, VPNs, and online applications. Smart cards are also used for digitally signing emails and documents. While smart cards are known for delivering strong authentication, they are not simple to deploy. For example, to use a smart card in an enterprise setting, an admin must install client / driver software on every computer and an external smart card reader is typically required. Fortunately, there is a solution for smart card deployment in the enterprise: the YubiKey.
Since 2015, the YubiKey has supported smart card PIV functionality. This means the YubiKey acts as both a smart card reader and a smart card, and requires no extra hardware. Most recently, we have simplified smart card deployment with the introduction of a YubiKey smart card minidriver. The new YubiKey minidriver enables users to simply self-enroll using the native Windows GUI, and even manage their smart card PIN from Windows Ctrl+Alt+Del. Administrators benefit from the YubiKey minidriver through user provisioning using the Microsoft built-in MMC.
Smart card functionality is one of the five authentication protocols supported by the YubiKey, including Yubico and OATH one time password, FIDO U2F, and Open PGP smart card. With multi-protocol support, the YubiKey is suitable for deployment across the enterprise to secure access to computers, networks, and services.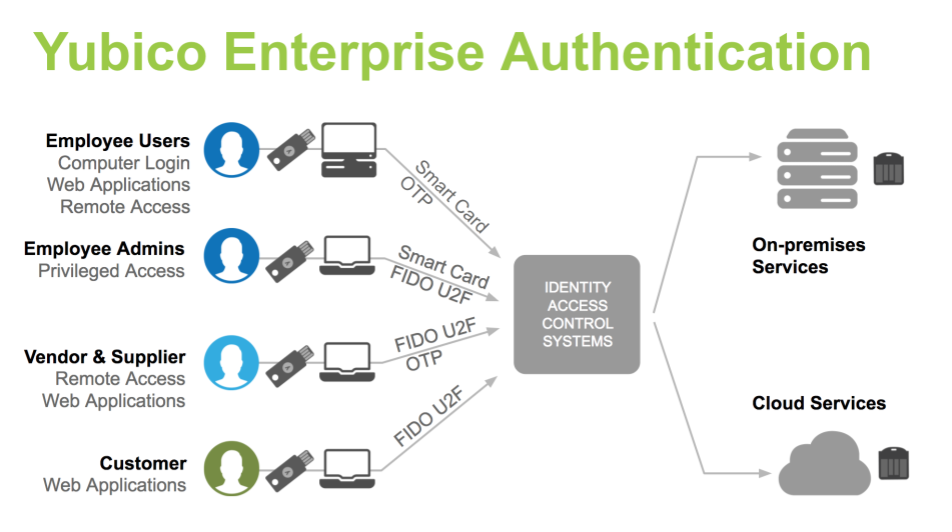 Need assistance to roll out or support your YubiKey deployment across the enterprise? Check out our professional services. We are here to support you.