Credibility is defined as the quality of being trusted and believed in. As Yubico continues to grow the trust from our users, partners, and peers, it is truly valued. It's with this trust that we continue to drive forward in creating strong, open authentication standards and delivering on our vision and belief of a secure internet for all.
Today, we are honored to announce we are partnering with Ars Technica, as part of celebrating its 20 year anniversary, by offering the YubiKey 4 to new Ars Pro++ subscribers. Ars Technica is a highly respected online publication within the technology community and combines technical savvy content with wide-ranging coverage of human arts and sciences, while specializing in bringing readers the right answer, the first time.
Eric Bangeman, Managing Editor, Ars Technica says, "Keeping your online accounts and personal data safe can be a challenge, but YubiKey's flexibility and best-in-class two-factor authentication capabilities offers a deeper level of security for its users. Ars Technica is proud to offer the Yubikey 4 as a gift for its Ars++ subscribers."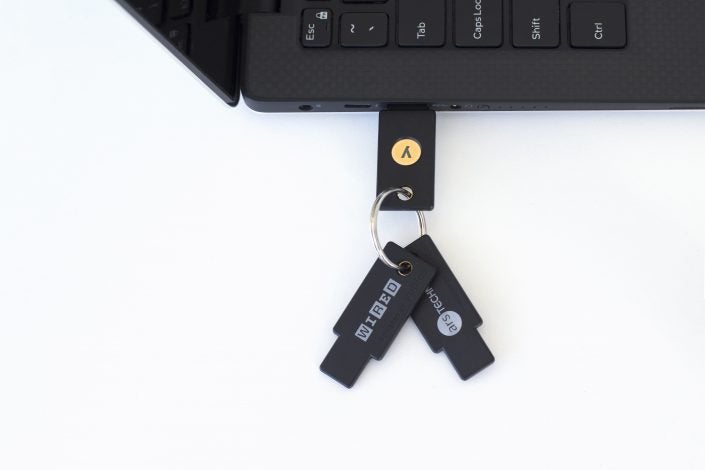 Also today, we are equally excited to say we are partnering with WIRED magazine to deliver YubiKeys to their new subscribers as well. WIRED is the ultimate authority on the people and ideas changing our world. With a particular focus on emerging technologies, they don't just write about the future, they ignite it.
As Nicholas Thompson, Editor-in-Chief, WIRED states, "We're thrilled to be able to offer our subscribers free YubiKeys. Our readers are sophisticated technology users who value their security, which is why we picked YubiKey as a natural gift for them."
With both of these powerful and forward-thinking audiences, we are extremely honored that experts from WIRED and Ars Technica chose the YubiKey as the gift of security for their readers. The best part is, subscribers are not receiving a regular YubiKey — they are receiving a limited edition YubiKey 4 with a laser-etched WIRED or Ars Technica logo. The cool factor is upped considerably here.
Now, new WIRED and Ars Technica subscribers will be able to add the most secure, easy-to-use multi-factor authentication to their business and personal accounts. YubiKey support is available with services such as Google, Facebook, and Dropbox, plus popular password managers, and hundreds of other services — all with a simple touch.
Looking to read about some of the best in tech? Are you an avid WIRED or Ars reader? Want to get your hands on one of these limited edition YubiKeys? Check out the subscription information for WIRED and Ars Technica!