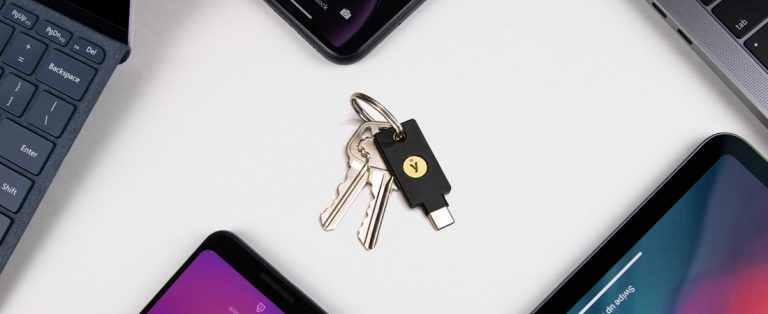 Built-in FIDO authenticators and YubiKeys are making the internet safer for all
In 2007, Yubico set out to protect as many people as possible by making secure login easy and available for everyone. We are happy Apple has joined Yubico, Google, and Microsoft on this journey by implementing W3C WebAuthn/FIDO compatible platform authenticators and are pleased to say that now all major platforms have adopted the standards …
How the YubiKey works
Proven security at scale How it works A single YubiKey has multiple functions for securing your login to email, online services, apps, computers, and even physical spaces. Use any YubiKey feature, or use them all. The versatile YubiKey requires no software installation or battery so just plug it into a USB port and touch the …
What is a Secure Static Password?
Learn More YubiKey static password offers up options Developer Resources Understanding core static password features
What is OpenPGP?
Learn More Using your YubiKey with OpenPGP Developer Resources What is PGP? YubiKey 5.2.3 Enhancements to OpenPGP 3.4 Support
What is authentication assurance?
Learn More NIST publishes new authentication standards, FIDO U2F achieves AAL3 Developer Resources YubiKey PIV tool and NIST
The security key bad hackers love to hate
How phishing works How to fight phishing? Use a YubiKey.