It's that time of year again! We're heading back to the RSA Conference in San Francisco to show off our latest and greatest at booth #N4421.
Keeping online data, accounts, and identities protected is a challenge, and it's abundantly clear that usernames and passwords are the weakest defense. Daily breaches, hacks, and evolving phishing techniques have taught us that two-factor authentication (2FA) is no longer a nice-to-have, but a must-have if you're taking security seriously. The elegance of the YubiKey is in its ease of use and security, which adds a physical defense to your accounts that is activated with a simple touch to authenticate.
At the RSA Conference, we are launching a new YubiKey design (which is a top user request). We're also demonstrating a massive FIDO U2F implementation that expands the reach of the YubiKey far beyond organizations and enterprises and into the global mass of social media.

Available for purchase today*, the YubiKey 4C is the world's first multi-protocol USB-C authentication device. The YubiKey 4C contains the same proven firmware and functionality as the YubiKey 4. The YubiKey 4 family, which is now comprised of the original YubiKey 4, the YubiKey 4 Nano, and YubiKey 4C, all perform FIDO U2F, Yubico OTP, OATH, OpenPGP (up to RSA 4096), as well as PIV smart card (up to RSA 2048 and up to ECC P384). The YubiKey 4C is perfect for new laptops, such as the MacBook Pro and HP Spectre, which feature only USB-C ports.
Recently Facebook announced support for FIDO U2F and YubiKey security keys to its 1.8 billion users. Facebook now joins dozens of other online services that have integrated U2F. We are demonstrating how a single YubiKey or FIDO U2F Security Key is used to secure the growing list of services supporting U2F, including Google, Dropbox, GitHub and many more. Whether with the YubiKey 4 (USB-A), YubiKey 4C (USB-C), YubiKey NEO (NFC), or FIDO U2F Security Key, Facebook business and personal users can now protect their accounts with unphishable 2FA.
If you are at the RSA Conference, there will be quite a few of us around and about – be on the lookout for the big Yubico logos and stop by our booth, #N4421. Say hi, ask us what's new, and feel free to show us your YubiKey!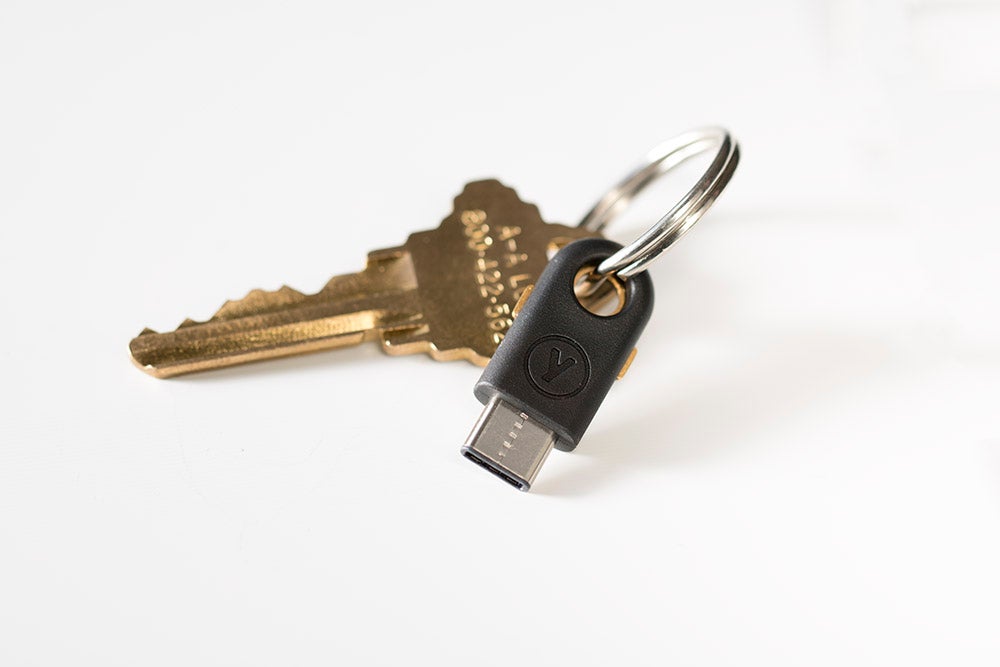 UPDATE (8:53AM PST)

YubiKey 4C – Sold Out! We feel the love! Due to high demand, YubiKey 4C is temporarily out of stock. Sign up to be notified when it is available again. Notify me