YubiKey deployment
Step 4: Help desk/useful information
After deployment, your users will have questions. Find helpful links and resources here.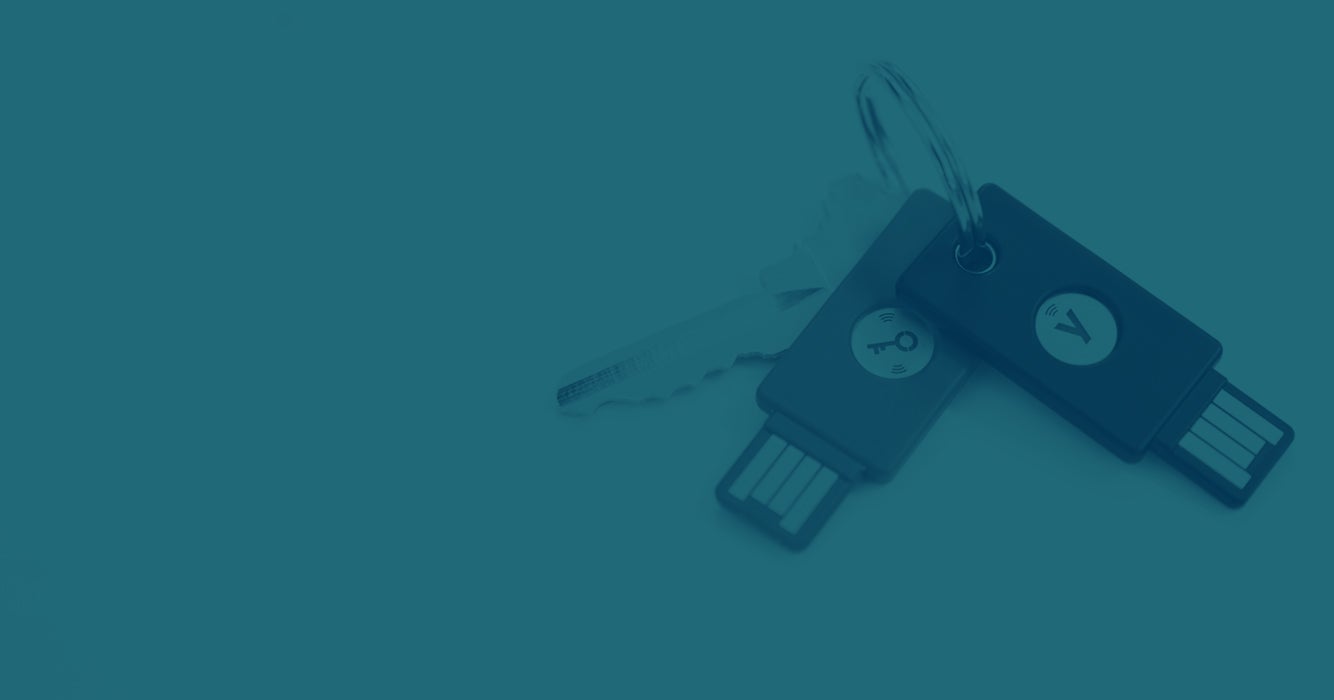 Step 4 objective
Whether you are an organization of 10 or 10,000, it is likely that you will be charged with fielding questions from your users. The goal of this step is to prepare your organization for those questions.
Preparation
This is a great time to begin exploring the support resources available on our website. Whether it's downloads or articles for commercial users, this is the right place to find what you need, fast.
In addition, be sure to follow our social accounts (Twitter, Facebook, LinkedIn) for important updates and resources as they are released.
If you think that your organization could benefit from ongoing support, we are happy to share how enterprise level support can escalate your issues to the top of the queue and provide you with SLAs to ensure business continuity. Please let your Yubico representative know if this is of interest to you.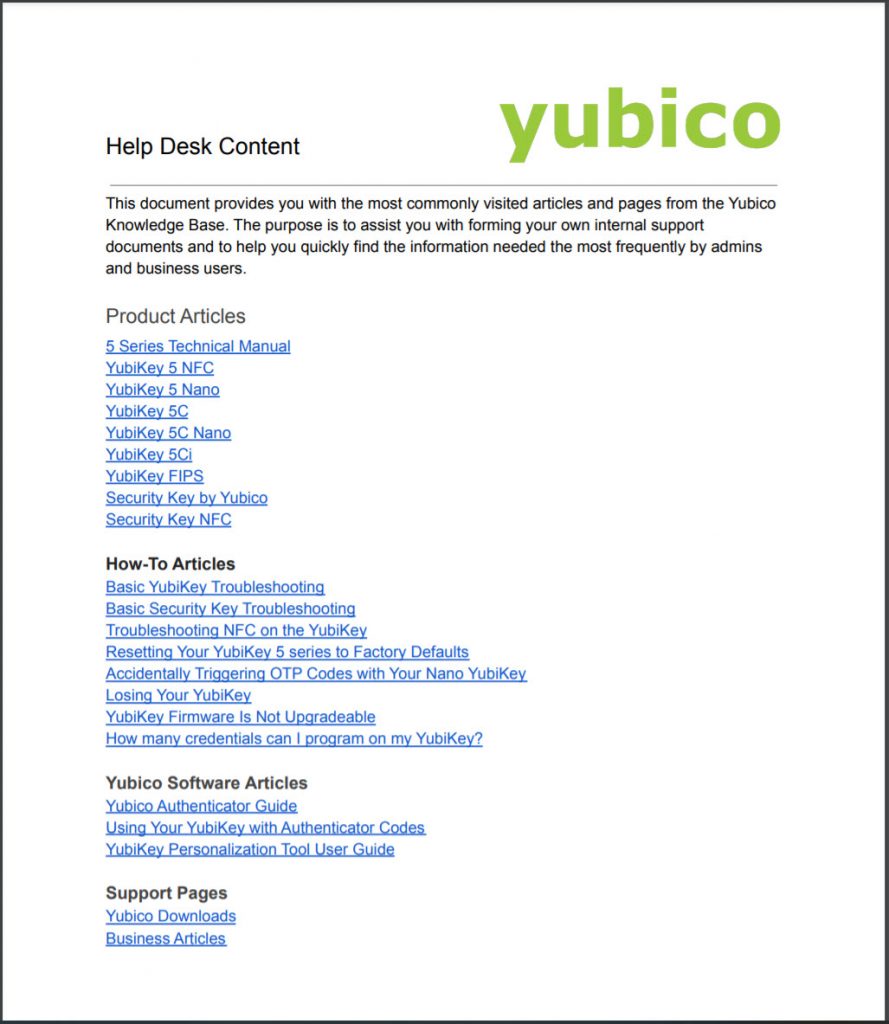 Get started
In order to help you get the answers you need the quickest, we have curated the most-accessed articles from the Yubico Knowledge Base and compiled them in one handy document.
---
Having trouble?
Professional Services
As always, if you need help, our Professional Services team has world-class engineers available for fully scoped projects and/or workshops to guide you to a successful deployment!
---
Additional helpful links