Ping Identity and Yubico
Combining comprehensive enterprise-wide multi-factor authentication with hardware-backed security for protection that's strong, simple, and scalable.
Ping Identity and Yubico—stronger together
Strong, phishing-resistant authentication for every role
Together, YubiKey and PingID enable organizations to easily define authentication policies and layer strong protection for everyone across the enterprise. Each user is protected from phishing and account takeovers, preventing hackers from compromising vulnerable targets as a way to accessing critical systems and data. Yubico's hardware security keys provide a secure factor, while PingID's authentication platform implements intelligent policies for security administrators with a familiar flow for users – no matter the device or location. Combining the might of Ping Identity with Yubico provides a strength-in-depth approach to authentication that enterprises can count on.
---
PingID and YubiKey together offer a stronger and more flexible approach to multi-factor authentication
Combining YubiKey with PingID, an Identity-as-a-Service solution, provides security admins with a greater ability to implement tailored authentication policies, while providing a consistent and reliable experience for users. YubiKey's wide range of form factors together with the contextual awareness of PingID gives users a low friction authentication flow with improved protection preventing account takeovers, phishing, and man-in-the-middle attacks.
---
PingZero and YubiKeys—Passwordless made simple
Weak and stolen passwords are a common cause of security breaches, while password resets compromise productivity and incur support costs. PingZero provides a platform for users to authenticate without passwords. Its tight integration with YubiKey enables users to authenticate using a hardware security key, avoiding the risk of compromised passwords with a flow that is easier for the user and more secure for the organization. Both PingZero and YubiKey support the FIDO2/WebAuthn protocol for fast passwordless authentication with advanced protection against phishing.
PingZero's risk-based MFA also allows organizations to require re-authentication for critical actions. A simple tap on a YubiKey can indicate user presence or add biometric authentication with the upcoming YubiKey Bio for an additional layer of security.
Together PingZero and YubiKey provide organizations with a path to passwordless that is both streamlined and secure.
---
Must watch webinar: Ping Identity and Yubico—Considerations for a Zero Trust Security Model
Join us to learn about:
How 80% of organizations are committed to implementing a zero-trust security model by 2022 (Gartner)
How to begin a Zero Trust journey in your organization
How Ping Identity and Yubico work with partners to implement Zero Trust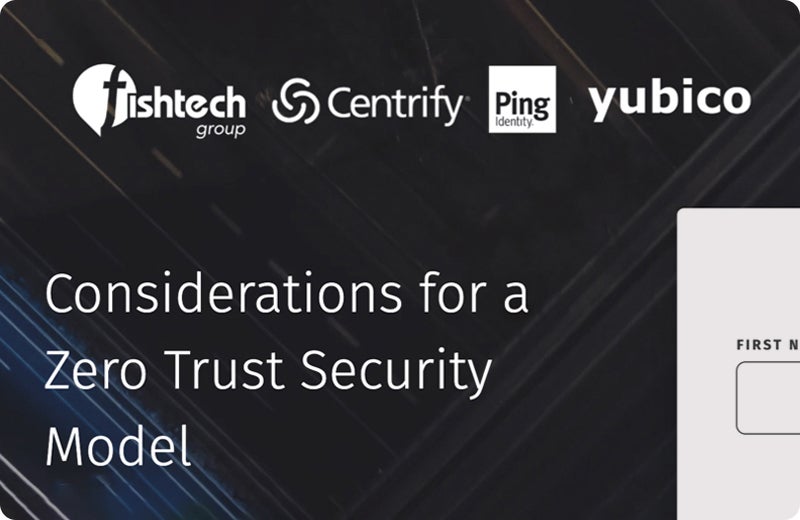 ---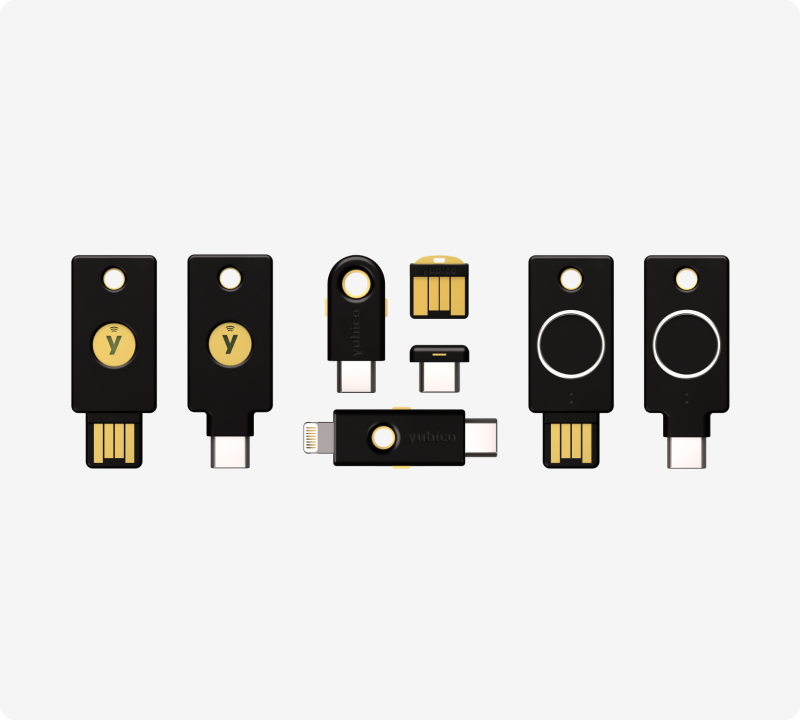 Strong
Supports the latest security protocols such as FIDO2
Account takeovers and phishing are a constant threat to organizations. Any breach could open unauthorized access to data, applications, and services.
Every user is strongly verified in a Zero Trust environment, not just privileged users and security admins. That's why PingID and YubiKey work across a range of devices, integrate with numerous applications and support authentication protocols such as FIDO2/WebAuthn. YubiKeys can even be used as PIV-compatible smartcards and in locations where smartphones are not permitted.
Together PingID and YubiKey ensure strong authentication everywhere.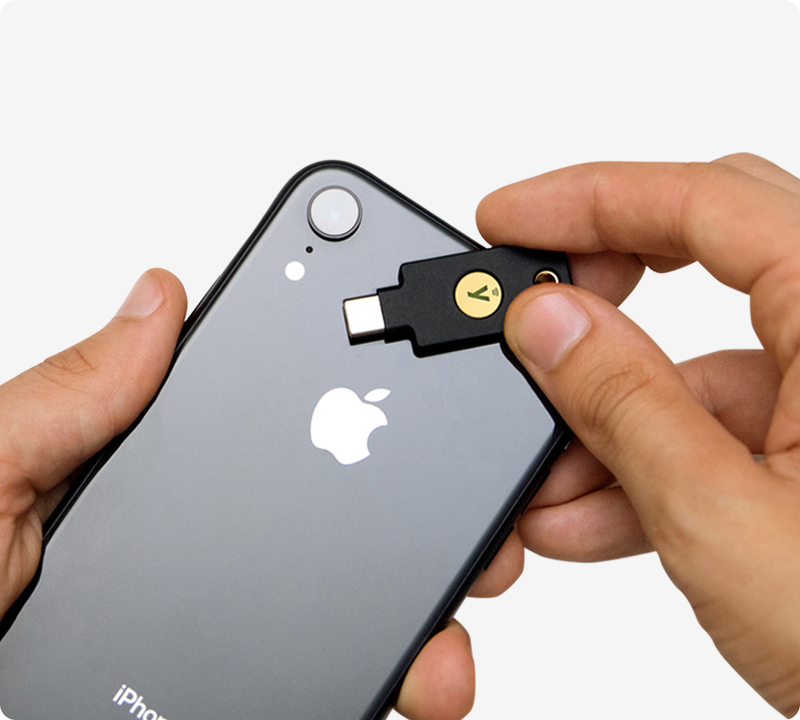 Simple
Easy-to-use and always-on authentication
YubiKey MFA is deeply integrated into the Ping ID platform allowing easy rollout of strong authentication policies. PingID's contextual awareness combined with YubiKey's broad compatibility ensures admins fine control over identity assurance. Out-of-band authentication can be required for highly privileged access using YubiKeys as a step-up security key.
For the user, the Ping Identity platform and Yubico together provide a familiar and reliable, yet stronger and more secure authentication process that adapts to the context and situation. Enrollment of new keys or devices is straightforward and user-controlled, with no need for additional software or drivers, saving administrators time.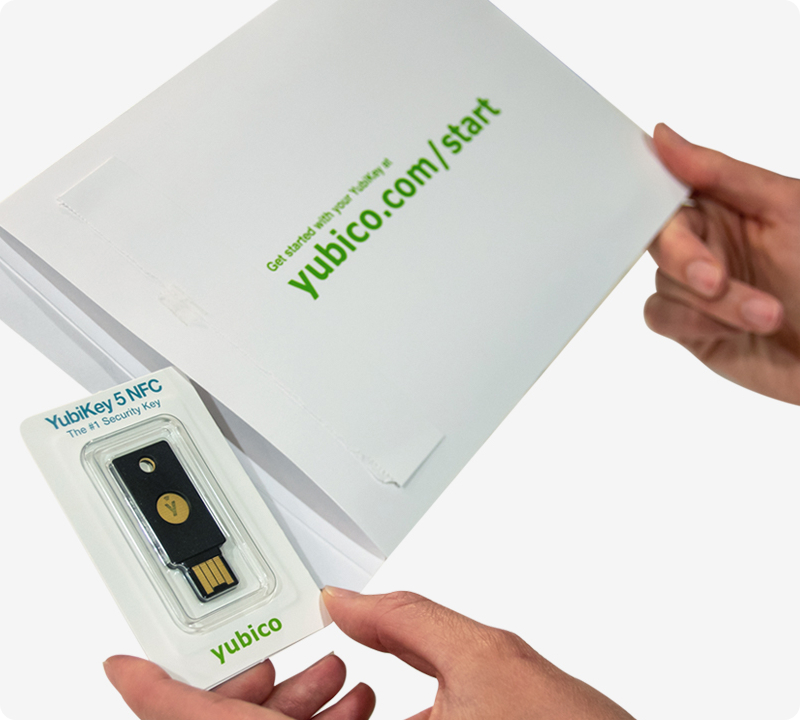 Scalable
A framework for new apps, users, and situations
Every organization is in constant change as users join and leave, as new applications are rolled out and others decommissioned, and as new devices are implemented. Threat levels and attacks also evolve, meaning enterprises must constantly adapt their policies and posture.
PingID is context-aware. It adapts to a user's circumstances, say if they are logging in from a mobile device compared to a desktop, as well as globally across the enterprise to implement intelligent policies that fit the threat environment. Meantime, YubiKeys come in a range of form factors meaning users can stay protected on all their devices. YubiEnterprise Delivery enables strong authentication at scale, enabling users to receive their keys anywhere they are in the world, whether at corporate or residential addresses. In addition, easy user self-service capabilities ensure that YubiKeys can be quickly provisioned to be up and running in minutes.
This scalable approach to evolving threats, new situations, apps, and users means enterprises can offer secure access to all staff – today and tomorrow.
Global organizations like PayPal, Geisinger Medical Center, and Capital One trust PingID and YubiKey to protect their users.
---
Learn more about Ping Identity and Yubico
Ping Identity and Yubico—strong, simple, and scalable
Thousands of companies and millions of people use YubiKeys to secure and simplify logins to computers, internet services, and mobile apps. Our customers include 9 of the top 10 internet companies, 3 of the 5 leading financial and retail companies, and several of the largest governmental entities around the world.
Partnering to make your organization safer
"Ping Identity is proud to partner with Yubico to offer a stronger and more flexible approach to authentication. The release of YubiKey Bio joins the best of something you have and something you are in a single offering by delivering a convenient and secure passwordless login experience customers need to thrive in today's remote workforce."
---
Hear what customers are saying about Yubico and Ping Identity

Ready to take the next step?
Try it yourself
Try out your IAM with a YubiKey experience pack
Get started
Contact our sales team for more details