Okta | Yubico
Combining strong multi-factor authentication solutions with adaptive access management solutions for enhanced levels of protection.
Okta Adaptive MFA and YubiKey deliver strong and scalable phishing-resistant authentication solutions
Create intelligent policies that adapt the level of identity assurance all the way up to hardware-based authentication for stronger levels of protection.
No matter the device, user or login context, Okta Adaptive MFA and YubiKey together deliver a more reliable, compatible, and modern approach to strong authentication.
Strong, phishing-resistant authentication for everyone
Protect all users, from entry-level to executive, with robust and reliable authentication they can trust. Safeguard users from phishing and eliminate account takeovers with strong authentication combining contextual software with hardware-backed security. Combining the might of Okta's Adaptive MFA with Yubico's range of YubiKeys provides a strength-in-depth approach to authentication that enterprises can count on.
"Phishing-resistant authentication has to be secure. But it also needs to be IT and user-friendly. Okta and Yubico give customers the security and flexibility needed to protect their enterprise resources."
Okta and Yubico work seamlessly together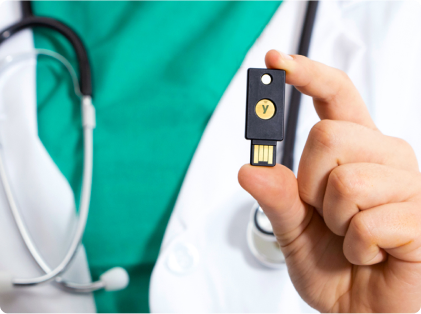 CONTEXTUAL
The right authentication for every situation
Together, Okta and YubiKey provide your organization with a multi-layered security approach. Okta's Adaptive MFA assesses risk factors like device, location, IP address, and more for every authentication step. For privileged users, YubiKey's phishing-resistant modern authentication protocols like FIDO2 WebAuthn provide an extra layer of protection.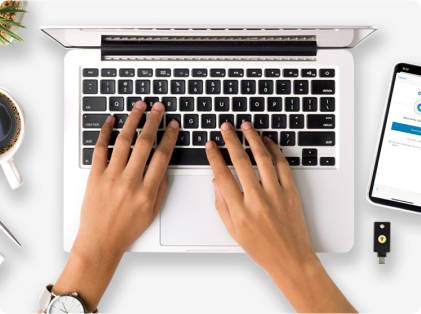 CONVENIENT
Easy-to-use and always-on authentication
Experience the full potential of identity and access management with Okta and Yubico. YubiKeys provide reliable and phishing-resistant authentication, supporting both FIDO2 WebAuthn and X.509 certificate-based authentication capabilities as a PIV-derived smart card to safeguard your data and assets.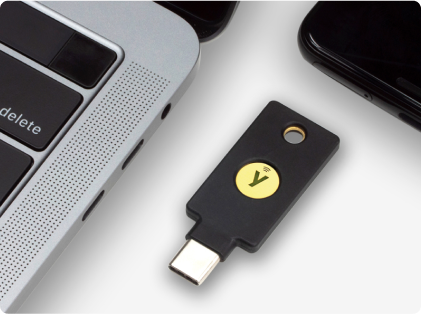 COMPREHENSIVE
Every device, every app, every protocol
Okta's Adaptive MFA and YubiKey's phishing-resistant protocols, including FIDO2 WebAuthn, provide a modern and secure authentication solution for organizations. YubiKey serves as the primary, step-up, or backup authentication method, ensuring secure access in any situation. With intelligent policies, admins accessing sensitive data can authenticate using YubiKey's protocols, providing your organization with unmatched security and peace of mind.
---
"The nice thing about the Okta and YubiKey combination is the flexible configuration options it provides. We started small, requiring FIDO2 on only a few applications, but very quickly we expanded to all applications for employees in critical risk functions."
---
Secure today, future proof for tomorrow
Moving to a passwordless and phishing resistant future is a journey, not an overnight transition. Most organizations have IT systems that will continue to require support for legacy authentication protocols for some time. However with YubiKey 5 series that combines the range of old and modern authentication protocols on the same key, it is now possible to move towards a brighter future in steps. And this approach aligns well with the recent White House Executive Order.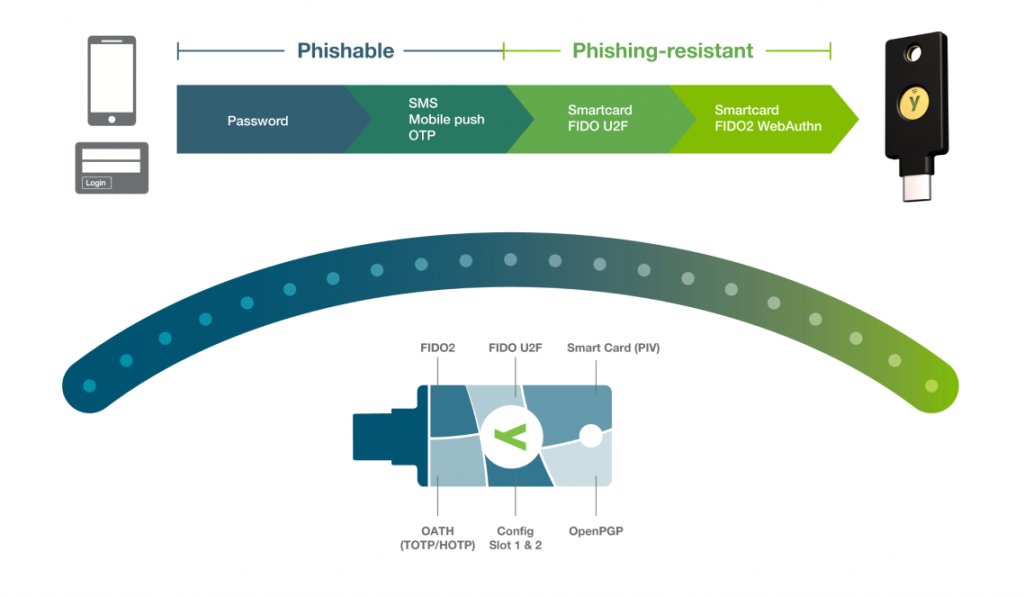 "Okta Identity Engine, coupled with YubiKeys, stops hackers in their tracks. Our customers can be confident in their security choice, which will help support and even increase their productivity with our joint phishing-resistant authentication solution. We look forward to continuing our partnership in 2023."
Ready to take the next step?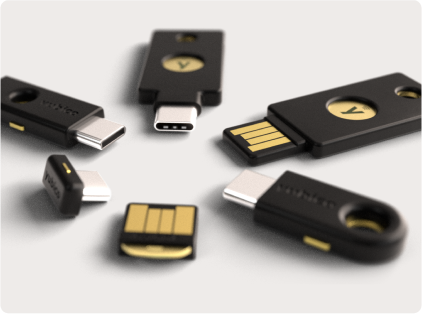 Find the right YubiKey
Find the right Yubikey
Contact our sales team for a personalized assessment of your organization's needs.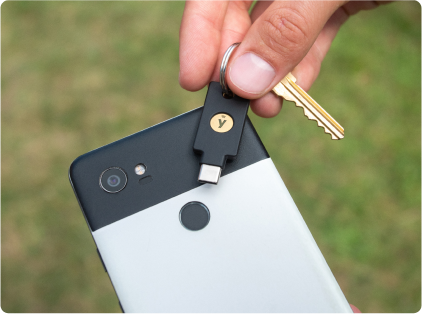 Get protected today
Browse our online store today and buy the right YubiKey for you.