Duo Security and Yubico
Proven in even the most security-conscious environments, Yubico and Duo Security provide an advanced authentication solution for every organization. The combination of Duo Security and Yubico offers strong multi-factor authentication that is complete, compatible, and cost-effective.
Duo and YubiKey deliver strong authentication that's highly secure and easy for users
Every user needs strong authentication to access vital applications, services, and data. Duo and YubiKey combine centralized, intelligent security policies, broad compatibility and easy integration with a consistent authentication flow users will appreciate. Together Duo and Yubikey share a focus on the highest standards of security to help organizations implement a Zero Trust model across the enterprise. That journey starts with a multi-factor authentication process that works for everyone from security admins to execs to a user who just joined the organization.
---
Stronger security together
Authentication that works, every time and everywhere
Protect all users, from entry-level to executives and security administrators, with robust and reliable authentication they can trust. Safeguard users from phishing and eliminate account takeovers with strong authentication combining contextual software with hardware-backed security. Combining the might of Duo Security's modern adaptive MFA with Yubico's range of YubiKeys that are proven to be 100% phishing resistant provides a strength-in-depth approach to authentication that enterprises can count on.
---
"Together, Duo and Yubico build upon Zero Trust core tenants to provide stronger, smarter authentication in an easy to use and extremely effective way; achieving the highest levels of assurance for trusted access."
---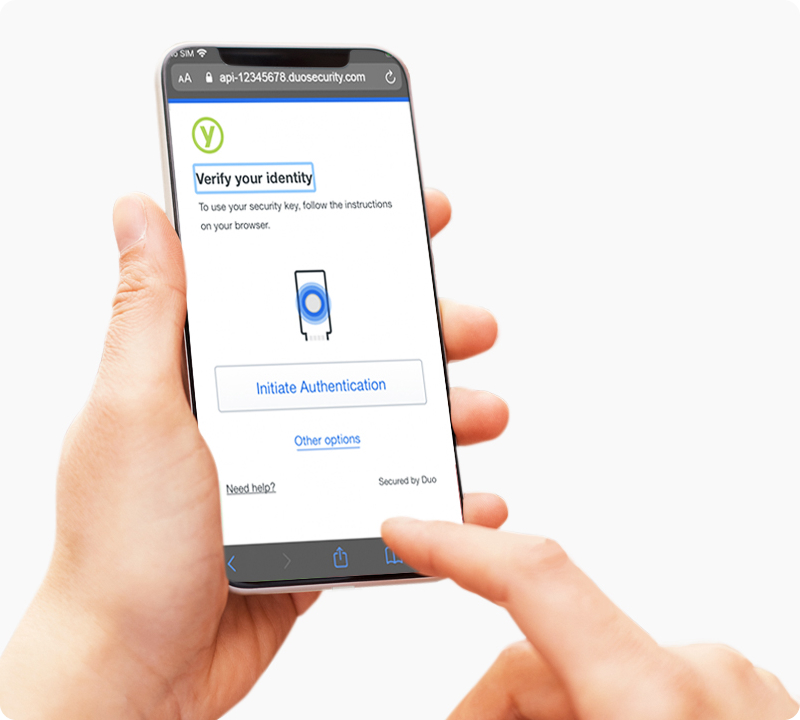 Complete
Proven to the highest level of authentication
Yubico and Duo Security's combined MFA technologies work together to deliver a joint solution that even government agencies count on. Duo and YubiKey meet the federal guidelines outlined in NIST SP 800-63-3 Authenticator Assurance Level 3 (AAL3). This is the highest identity assurance level available today.
In addition, Yubico and Duo Security support the FIDO2/WebAuthn security protocols. Since this is an open standard, there are no drivers required. Users can securely log into accounts on laptops and smartphones with a supported web browser, operating system, and Yubico's security key, the YubiKey.Not only can authentication be achieved through a simple touch of the security key, FIDO2 also guarantees security admins that the user is present as they authenticate – building trust in their identity as they access critical systems and highly sensitive data.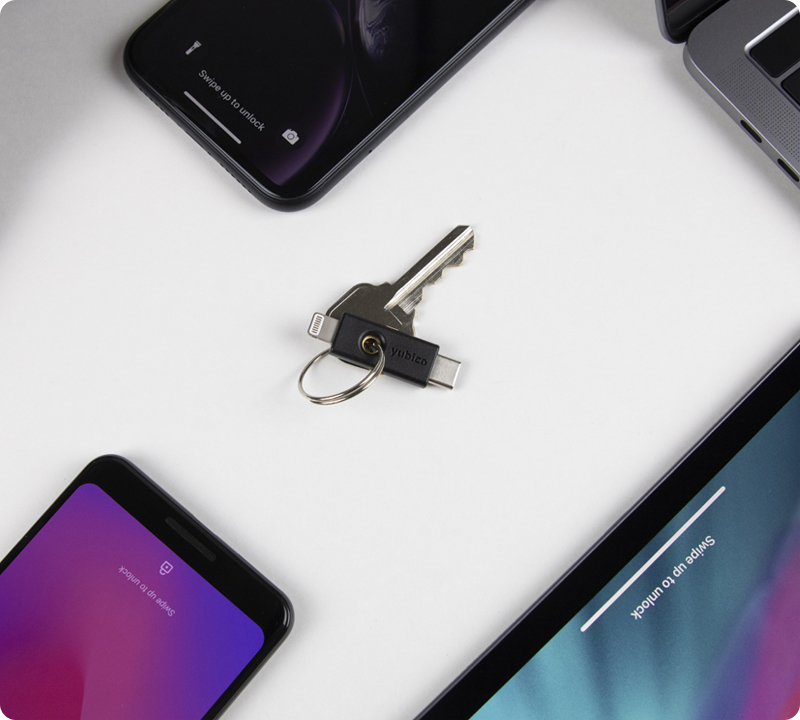 Compatible
Works with all your apps, operating systems and devices
Implementing multi-factor authentication requires close integration with existing security infrastructure. Identity access must work seamlessly with the applications, operating systems and devices users depend on for productivity, as well as the layered security stack already in place.
In addition, users want a consistent authentication process to log into the applications they use on a daily basis. Security admins need central policies to govern access across the organization—gaps or different access flows add risk, complexity, and cost.
That's why Duo Security and Yubico offer compatibility across major browsers and operating systems, including but not limited to Microsoft Windows, MacOS, and Linux. In combination with a broad range of device and application integrations, organizations can ensure the correct access privileges for their users, and prevent phishing and man-in-the-middle attacks. Together Duo and YubiKey provide wide compatibility for today—and a path for future upgrades to systems and new applications.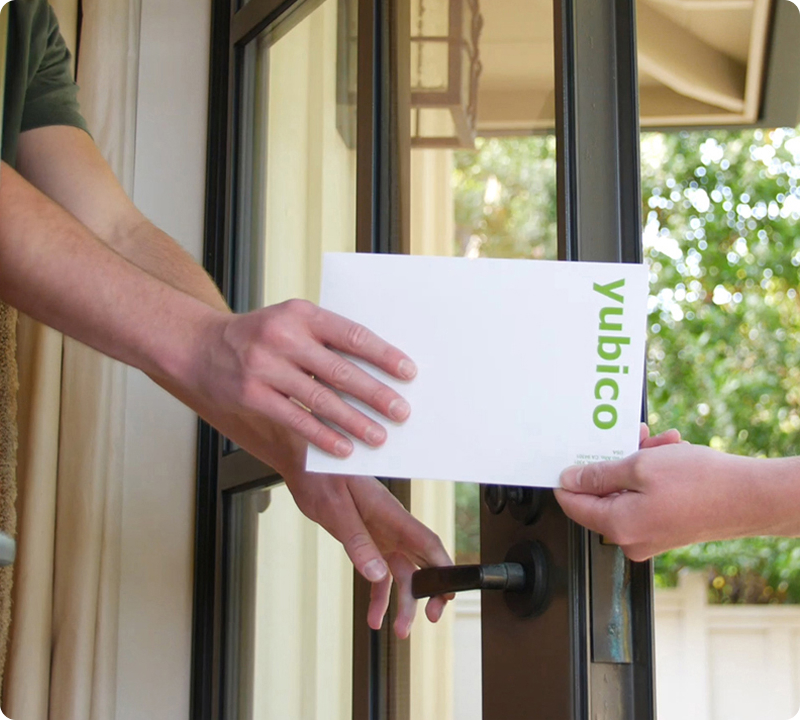 Cost-effective
Operational savings from reduced calls to the helpdesk and less downtime
Deploying Duo and YubiKey is both fast and cost-effective. Not just in terms of eliminating the risk of account takeovers, but also operational savings from reduced helpdesk calls.
Yubico's YubiEnterprise Services can deliver security keys to staff anywhere in the world – from commercial locations to personal residences. Users can then self-enroll to get access to vital applications without IT support. Reducing support calls allows IT staff to focus on priority projects and keeps users productive.
Global enterprises like Facebook trust the YubiKey and Duo to protect their accounts, networks, and computers from unauthorized access.
---
Learn more about Duo Security and Yubico
Duo Security and Yubico — complete, compatible and cost-effective.
Thousands of companies and millions of end-users use YubiKey to simplify and secure logins to computers, internet services, and mobile apps. Our customers include 9 of the top 10 internet companies, 3 of the 5 leading financial and retail companies, and several of the largest governmental entities around the world.
Hear what Yubico and Duo's customers are saying

Spotlight case study: Retail Control Systems
"We decided to utilize YubiKeys to streamline authentication to our Duo implementation. Obtaining YubiKeys is very straightforward and it is a very easy process for us to manage and deploy to our end-user customers."

Ready to take the next step?
Try it yourself
Try out your IAM with a YubiKey experience pack
Get started
Contact our sales team for more details