State of Global Enterprise Authentication Survey
What do real companies think about authentication, and which countries have advanced furthest on their journey to phishing-resistant MFA?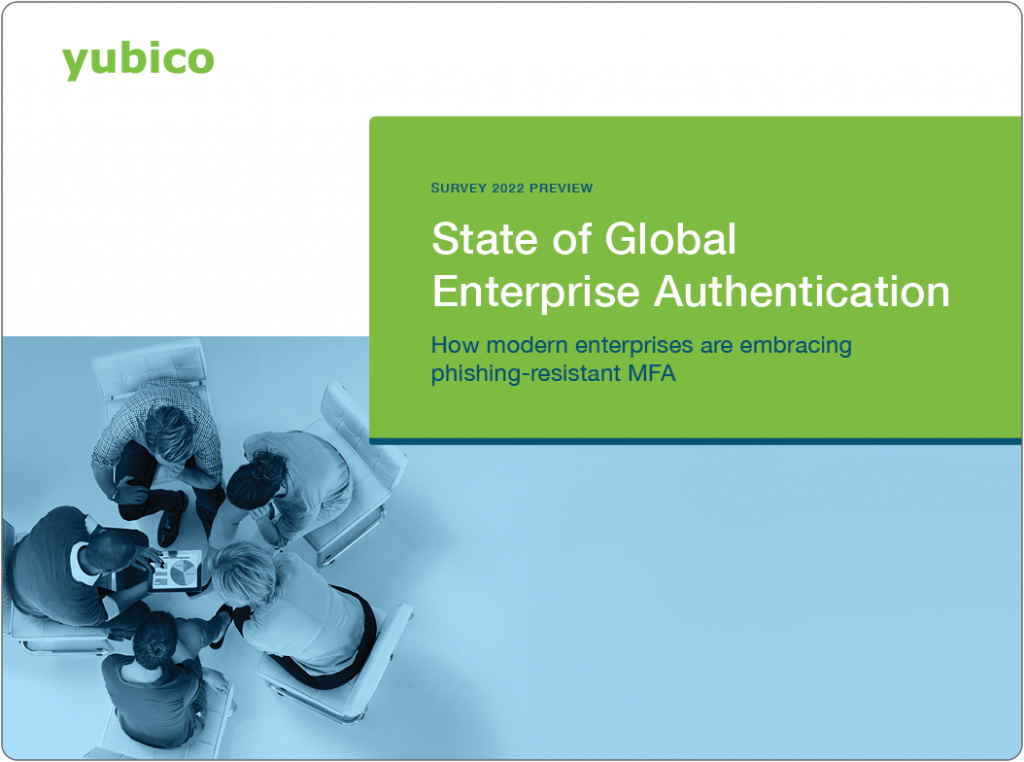 Yubico's inaugural State of Global Enterprise Authentication Survey captures a snapshot of authentication practices around the world.

We heard from over 16,000 employees, from entry-level professionals to business owners, at enterprises of all sizes, in 8 countries.*

Download the survey to learn:

How enterprises around the globe really think about MFA

What VP-level staff believe is the most secure method to protect their accounts

The cybersecurity issues that keep business owners up at night & much more!


*Individual reports, translated and featuring exclusive local data, are now available for:
The full global report is also available in Spanish.