State of Global Enterprise Authentication Survey: including exclusive data from the UK
What do real companies think about authentication, and how does the UK compare to the rest of the world?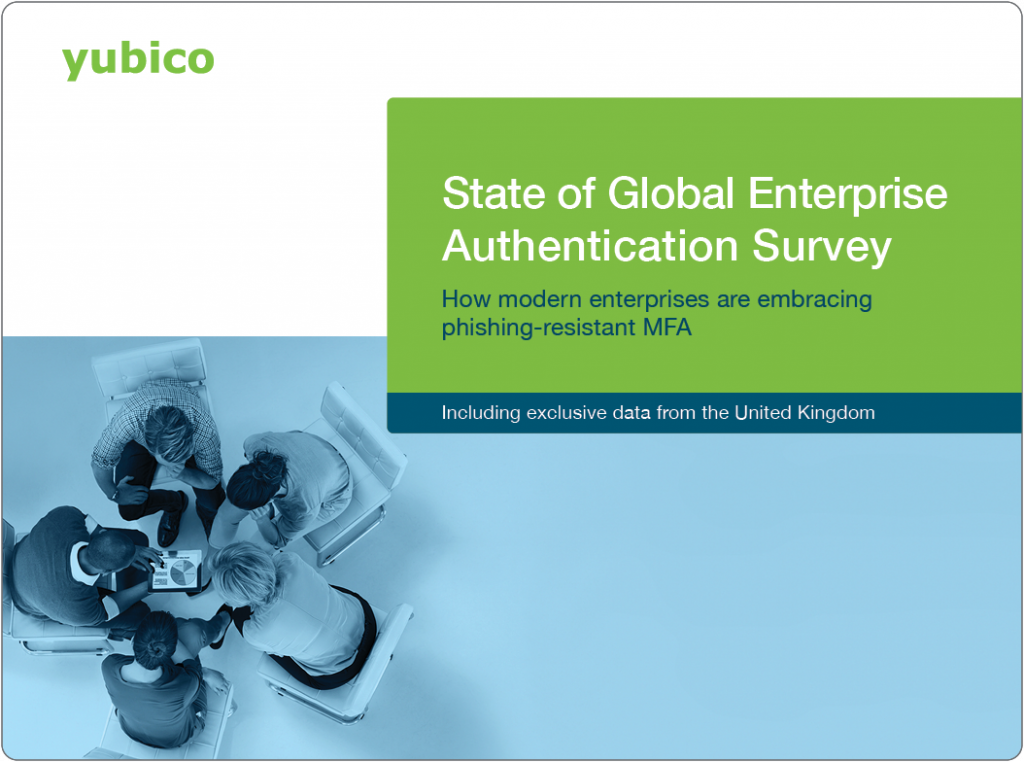 We heard from over 16,000 employees, from entry-level professionals to business owners, at companies of all sizes, in 8 countries.

Download the full report, published February 2023, to learn:
How enterprises around the globe really think about MFA
Why British companies lag behind the rest of the world on phishing-resistant MFA
The cybersecurity issues that keep business owners up at night & much more!