We are testing our new Yubico Authenticator experience for Desktop
Join the Beta program and share your feedback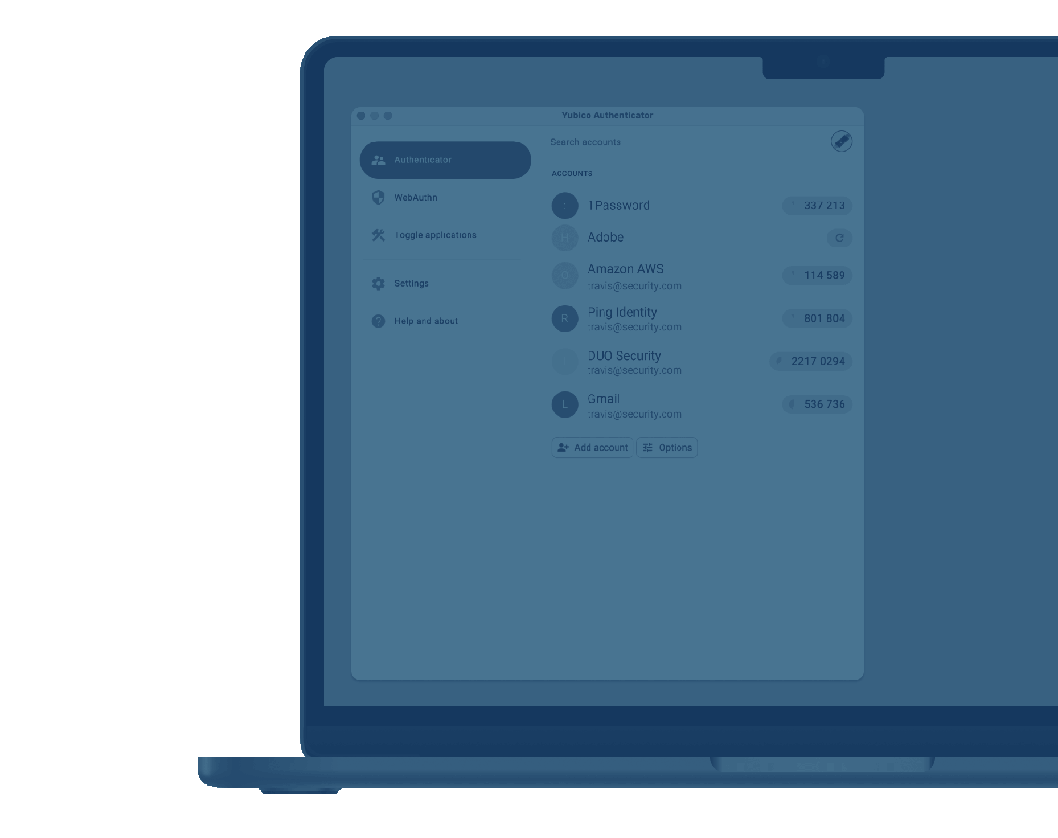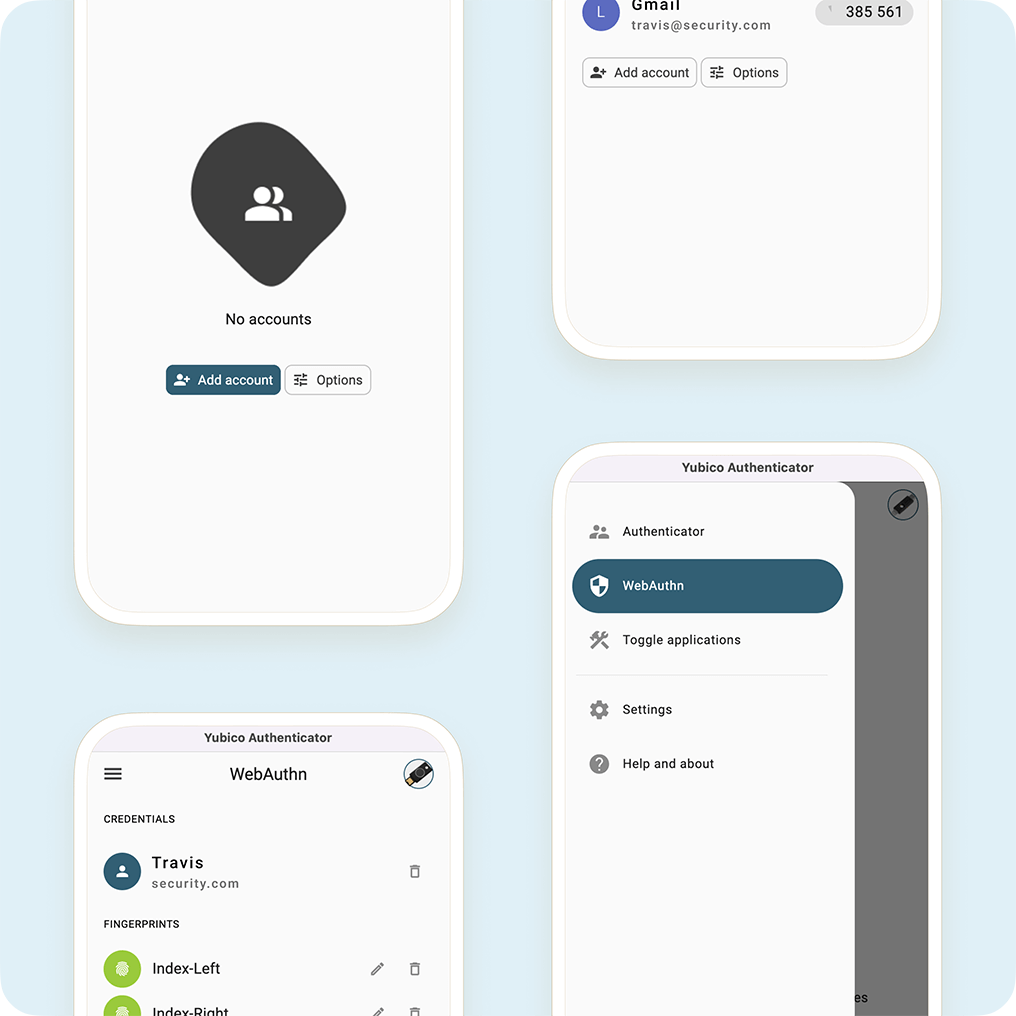 More intuitive user experience
New YubiKey device selector
Helpful error messages
Hints for what to do next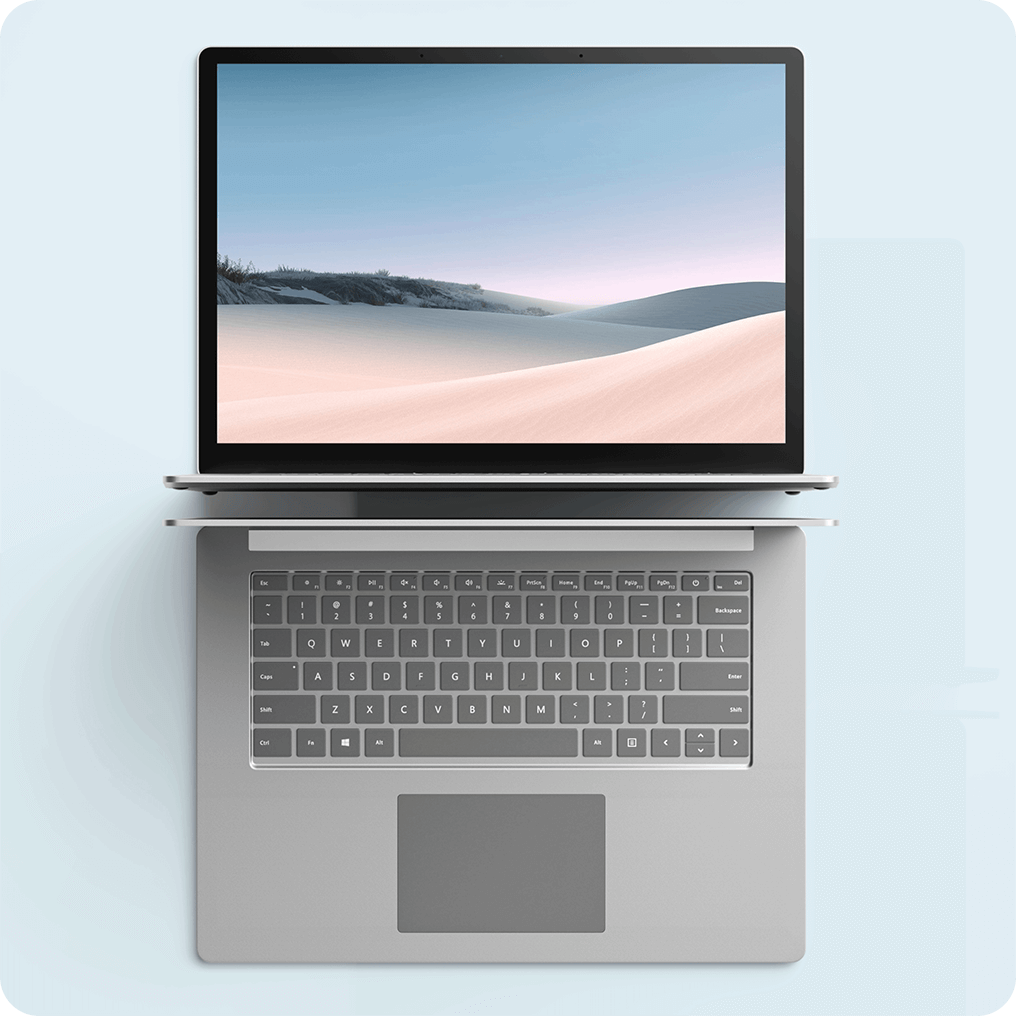 Better macOS and Windows support
For macOS, this new version will run on an ARM-based Mac without the use of Rosetta
For Windows, the app no longer needs to be launched as Administrator to manage your WebAuthn/FIDO credentials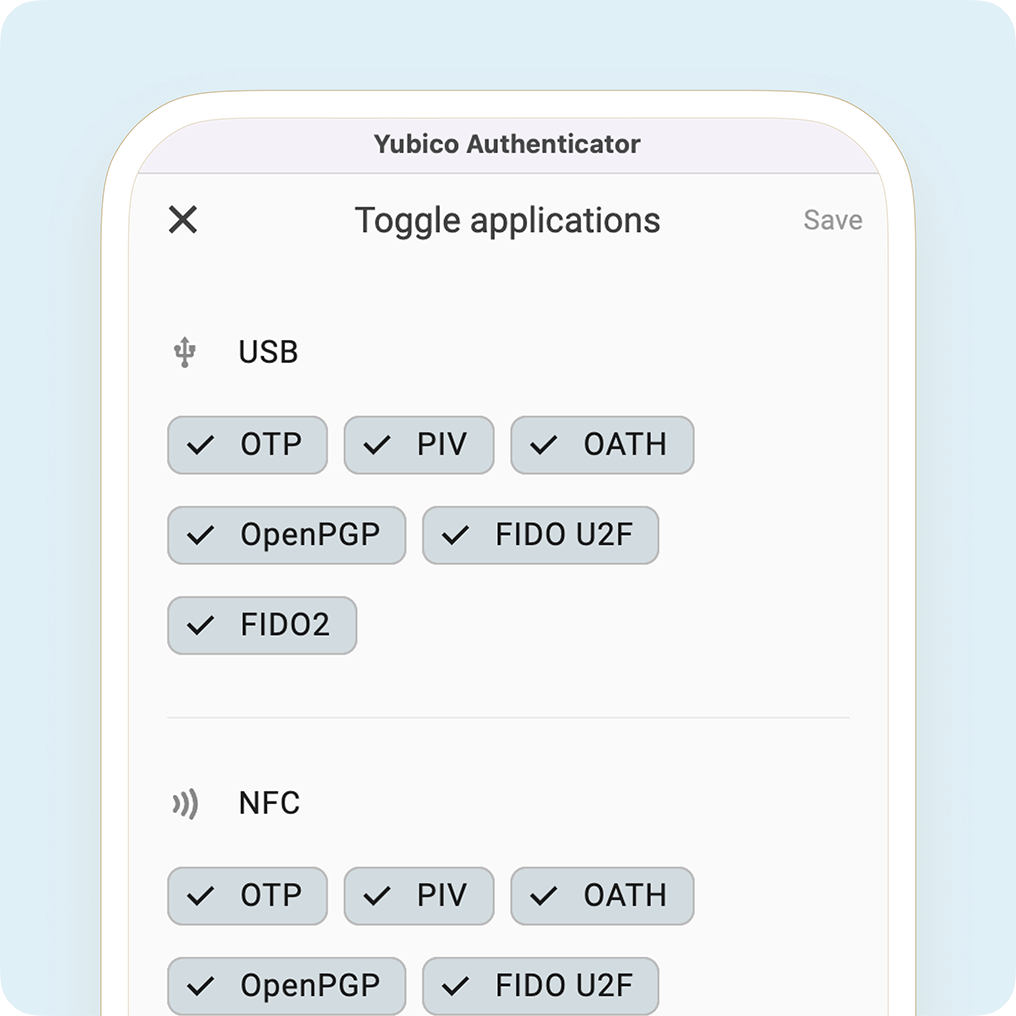 Easily toggle between applications for USB and NFC
Disable or enable certain interfaces on your YubiKey
Restrict or enable access to certain applets that rely on that connection interface
Join the Beta
Get the download link for platform of your choice now
macOS
MacOS native ARM support, Revamped UI, Toggle applications for USB and NFC and much more
Windows
No more "Run as administrator", Revamped UI, Toggle applications for USB and NFC and much more
Linux
Revamped UI, Toggle applications for USB and NFC and much more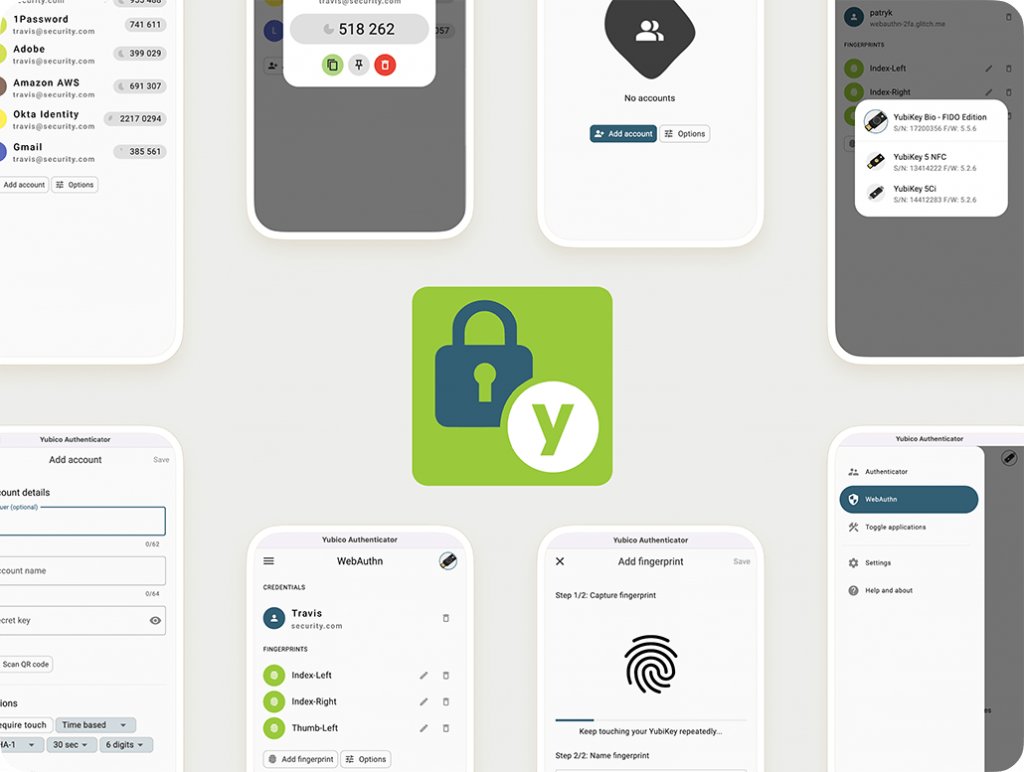 Share your feedback
Love YubiKeys? Do you use our authenticator app daily? We need your feedback to improve our Beta experience
Quick Feedback
You can quickly provide feedback by submitting a form.
Talk to us
Participate in our 1-hour study and as a thank you, we will be sharing a 50% off code to use on one of the YubiKey 5 Series available online.
Available troubleshooting options
Sometimes things don't work, especially for beta software. We've added a diagnostics command and more accessible logs which can greatly help with troubleshooting any issues you run into. Available directly in the app. Go to: Navigation menu > Help and about.