PALO ALTO, Calif. and STOCKHOLM, Jan. 17, 2012 – Yubico, the leading provider of simple, open online identity protection, today announced a new partnership with Password Tote, the latest in a series of successful partnerships between Yubico and online password managers that provides Internet users with stronger protection of their passwords and online identities.
Password Tote is an online consumer password manager that assists in the storing of secure passwords. Password Tote eliminates the worry of losing or forgetting a login password for online services and all passwords are stored in one secure location.
Security experts recommend two-factor authentication for logging onto password manager services to ensure that hackers do not get access to the user's list of unique passwords. The combination of Password Tote and the ease of use and secure authentication technology of the YubiKey token directly address this recommendation. The YubiKey is a small, practically indestructible USB-token that simplifies the process of logging in with a One-Time Password (OTP).
"The depth of security in a two-factor form is created because you are combining something that you know, your password or pin, with something you have to provide such as a OTP. It was very important that we offer our users a second form of authentication to Password Tote to not only increase their peace of mind but as a benefit to our service," said Greg Caiazzo, CEO, Password Tote. "Yubico and the YubiKey offer an extremely high level of security with unmatched ease of use.  With the push of a button, our users are now able to securely log onto Password Tote with the added security of two-factor authentication".
Yubico statistics show that an average user deploys the YubiKey together with a password manager 20 times a month, or around five times per week.
The Yubico security suite consists of the YubiKey, YubiCloud and YubiHSM technology. The combination of the YubiKey, used by end users, and YubiCloud, a free, hosted authentication service from Yubico, allows password managers to provide two-factor log- in credentials to their users. To protect against one time password secrets from remote hackers and eliminate any security breach, the YubiCloud servers are secured with YubiHSM (Hardware Security Module) technology.
All Password Tote accounts support YubiKey log in. Any standard YubiKey, bought online at the Yubico web store or received by signing up for an account at Password Tote, will work with the password manager. Please visit yubico.com/YubiKey and yubico.com/password-tote for more information.
Password Tote delivers secure access to your passwords and related information on multiple platforms. Focusing on ease of use and reliability, Password Tote is increasing in popularity and will continue to offer more features and solutions to our end-users.
About Yubico
Yubico sets new global standards for simple and secure access to computers, mobile devices, servers, and internet accounts.
The company's core invention, the YubiKey, delivers strong hardware protection, with a simple touch, across any number of IT systems and online services. The YubiHSM, Yubico's ultra-portable hardware security module, protects sensitive data stored in servers.
Yubico is a leading contributor to the FIDO2, WebAuthn, and FIDO Universal 2nd Factor open authentication standards, and the company's technology is deployed and loved by 9 of the top 10 internet brands and by millions of users in 160 countries.
Founded in 2007, Yubico is privately held, with offices in Sweden, UK, Germany, USA, Australia, and Singapore. For more information: www.yubico.com. 
Ashton Tupper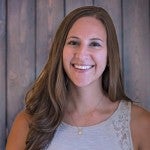 Director of Global Communications
Yubico
ashton@yubico.com
Ronnie Manning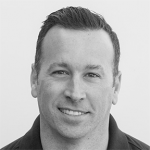 Chief Marketing Officer
Yubico
ronnie@yubico.com