PALO ALTO, CA, Aug. 12, 2015 – Yubico, the leading provider of simple, open, online identity protection, today announced that cloud storage service Dropbox has added support for FIDO Universal 2nd Factor, including YubiKeys supporting the new open authentication standard.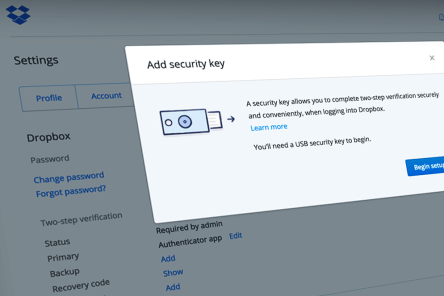 Today, cloud storage giant Dropbox announced to its 400 million users that it supports FIDO U2F for strong two-factor authentication. On the company's blog, Dropbox said users
now can protect their files with U2F-powered devices in addition to the current feature of a one-time code sent to a mobile phone. Those U2F devices include YubiKeys, which enable high-security, public key cryptography to protect against advanced malware, phishing, and man-in-the-middle attacks.
FIDO U2F removes cost and complexity from traditional public key and smart card technology. U2F-powered YubiKeys can be purchased from the Yubico store or at Amazon.com, and one single U2F device can access Google, Dropbox, WordPress and any number of U2F-compliant services. No client software or third-party services are needed, and no encryption secrets or information about users are shared between service providers.
The emerging open authentication standards initiative was co-created by Yubico, Google and NXP, and contributed to the 200-member strong FIDO Alliance. Dropbox is the first major non-FIDO member to recognize the security advantages of FIDO U2F and offer those benefits to its customer base. Membership is not a requirement for adopting FIDO U2F. The standards specifications have been publicly available since December 2014, and the server code is free.
Today, trillions of dollars are lost, and billions of Internet users risk getting their online accounts hacked because of compromised static credentials. It's encouraging that some great large-scale service providers are adopting technologies that represent the future of authentication — simple, open and secure.
The Yubico lineup that supports FIDO U2F, and works out-of-the-box with Dropbox and Gmail, includes YubiKey Edge and Edge-n, YubiKey NEO and NEO-n and Yubico FIDO U2F Security Key. In addition to FIDO U2F, YubiKeys can support OATH One-Time Password, OpenPGP, and smart card (PIV) capabilities. For more information, see the YubiKey feature comparison chart.
About Yubico
Yubico sets new global standards for simple and secure access to computers, mobile devices, servers, and internet accounts.
The company's core invention, the YubiKey, delivers strong hardware protection, with a simple touch, across any number of IT systems and online services. The YubiHSM, Yubico's ultra-portable hardware security module, protects sensitive data stored in servers.
Yubico is a leading contributor to the FIDO2, WebAuthn, and FIDO Universal 2nd Factor open authentication standards, and the company's technology is deployed and loved by 9 of the top 10 internet brands and by millions of users in 160 countries.
Founded in 2007, Yubico is privately held, with offices in Sweden, UK, Germany, USA, Australia, and Singapore. For more information: www.yubico.com. 
Ashton Tupper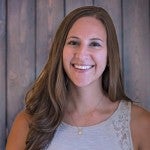 Director of Global Communications
Yubico
ashton@yubico.com
Ronnie Manning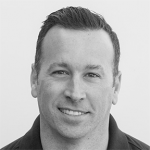 Chief Marketing Officer
Yubico
ronnie@yubico.com