What is One-Time Password (OTP)?
Are there additional advantages to 2-factor authentication when using Yubico OTP? Learn More OTP vs. U2F: Strong to Stronger The key to trust iPhone support for YubiKey OTP via NFC Developer Resources What is Yubico OTP? Using a Yubico OTP Library OTPs explained
What is cross-platform?
Learn More Why we designed the YubiKey the way we did Native support for WebAuthn and FIDO is finally here on iPhones and iPads Developer Resources Visit our Developers site List of Yubico software projects
What is a Brute Force Attack?
Learn More 5 best practices for companies serious about data privacy The anatomy of a phishing email: 5 things to look for before you click 2020 state of passwords and authentication security report Developer Resources How WebAuthn can limit data breaches
What is eIDAS?
What does eIDAS facilitate? Learn More: Cybersecurity for compliance YubiKey protects nations: eIDAS and eID projects in Europe
What are Biometrics?
Learn more about biometrics Preview the new YubiKey Bio Yubico reveals first biometric key at Microsoft ignite Why we designed the YubiKey the way we did Developer resources for biometrics FIDO2 and biometrics Biometric enrolling with FIDO2

Yubico proposes WebAuthn protocol extension to simplify backup security keys
One of the most common questions people have about YubiKeys, and security keys in general, is: "What if I lose my key?" While WebAuthn and FIDO2, the open standards for security key authentication, promise strong, phishing-resistant and — perhaps most importantly — easy-to-use multi-factor authentication, this question still remains. As of today, there are no answers that …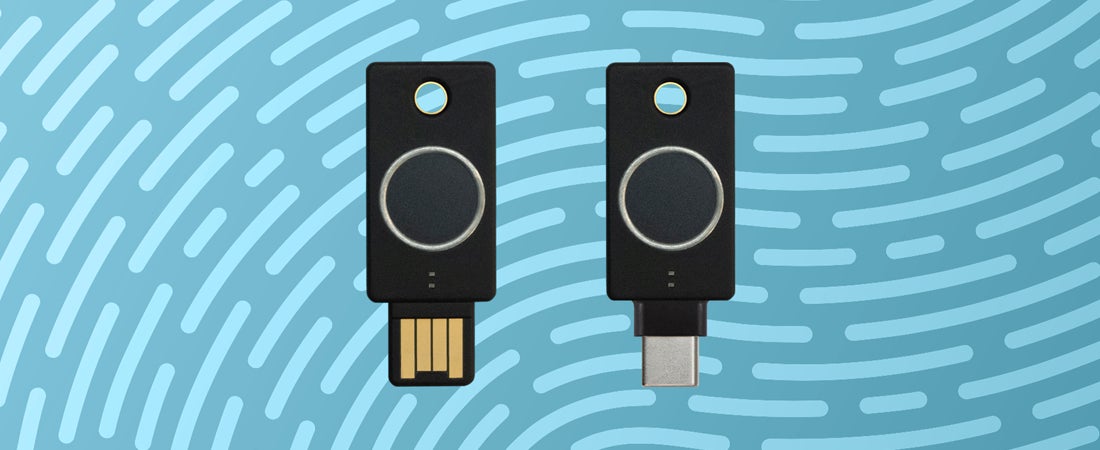 Getting a biometric security key right
Today, we are excited to share some updates regarding the next highly-anticipated members of our YubiKey family: the upcoming YubiKey Bio in both USB-A and USB-C form factors. The YubiKey Bio will be the first product to introduce biometric capabilities (in addition to PIN) to our portfolio of YubiKeys. Yubico has been considering adding biometrics …