Millions of people use YubiKeys all across the globe, and our customers often share how they use YubiKeys at work and for their personal accounts. Now and then we hear a unique story from a new perspective that catches our attention. Sometimes these stories prove the value of what we are working on, in this case: protecting democracy.
Today's youth is growing up online, always connected, and used to having their personal identities sync directly with their online personas. We are happy to see that even at the youngest of ages, the importance of two-factor authentication (2FA) is making its way into their lives.
We received the story below from a customer who was proud to tell us that his son, Matt, recently won first place at his school's science fair. His project, "So you think you can Phish?" is the first we have heard of including YubiKeys in a high school science fair!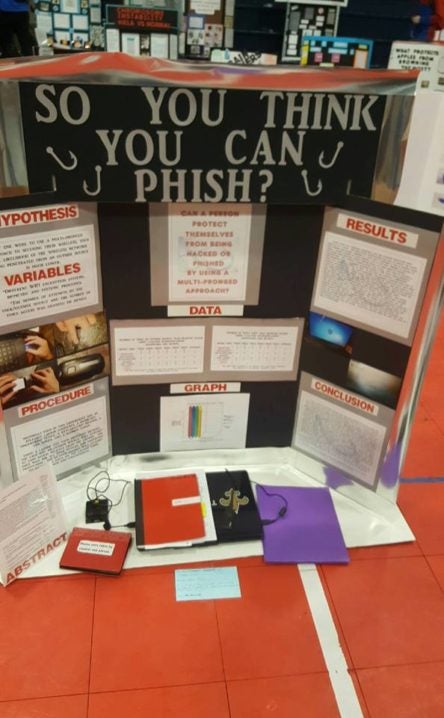 In his project, Matt identifies the importance of 2FA, specifically the use of YubiKey and the FIDO Universal 2nd Factor (U2F) authentication standard, and illustrates how this simple added step could have prevented a recent, highly publicized phishing attack.
In Matt's conclusion, he states that even though John Podesta fell for a phishing attack, the former chairman of the 2016 Hillary Clinton presidential campaign could have protected his email account against unauthorized access had he enabled 2FA with a YubiKey. Ultimately, Podesta could have eliminated any potential for leaked emails. Which leaves many people wondering, could this have affected the recent election? Could this have protected democracy? Some say yes, some say no, but what it makes clear is that usernames and passwords simply are not enough.
Spreading the value of 2FA cannot be understated, and students like Matt are helping to not only inform their peers but their educators as well. We wish Matt the best of luck at regionals and potentially nationals!
We love to hear new stories and uses from our customers. Please email us at press@yubico.com if you have any that you would like to share.