YubiEnterprise Console
An intuitive web user interface to work with your subscription and services, and delivers instant visibility into YubiKey inventory, shipments and much more.
Your strong authentication security snapshot
YubiEnterprise Console comes with YubiEnterprise Subscription and makes it easy to gain visibility and accelerate your security at scale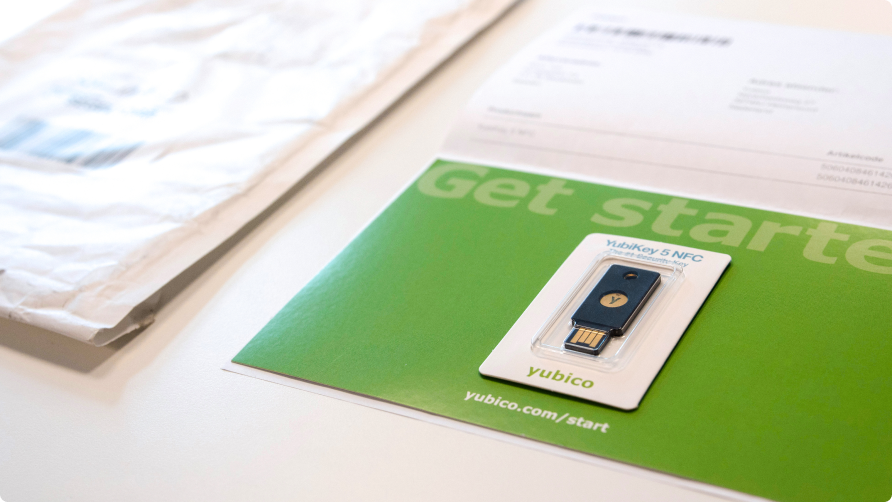 With YubiEnterprise Console, you can:
View the amount of YubiKey inventory available
Order shipments of keys (single order and multiple orders)
View the status of YubiKey shipments globally
View purchase order information
Manage all users in the organization
Simplify user communication by customizing emails when orders are shipped, delivered, or is unable to be delivered
Businesses with 500+ users qualify for YubiEnterprise Subscription.
Get security, flexibility, and technical support for the
price of a cup of coffee per user per month.
Quickly view who has access to
YubiEnterprise Console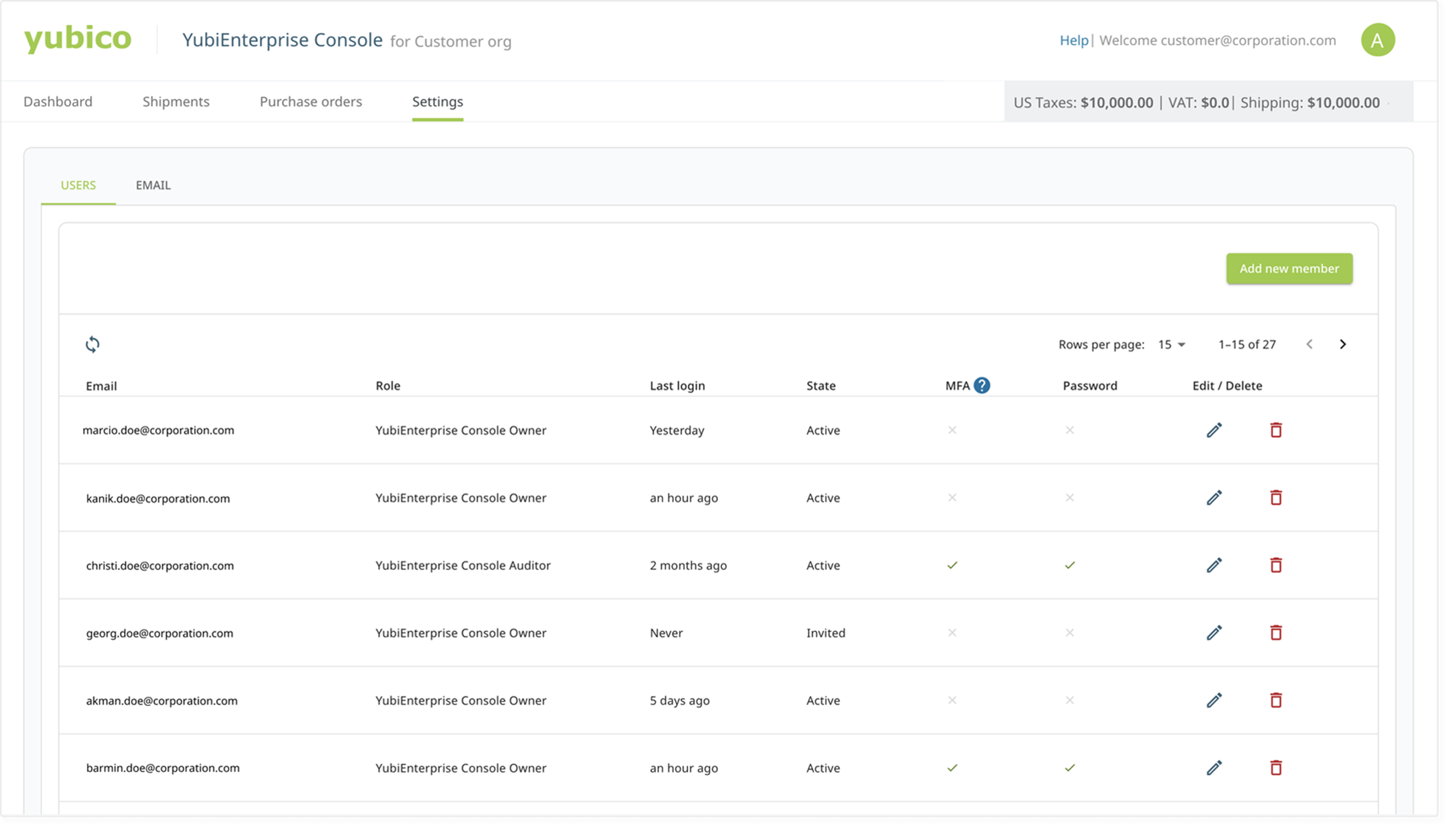 Easily conduct inventory management with
an intuitive dashboard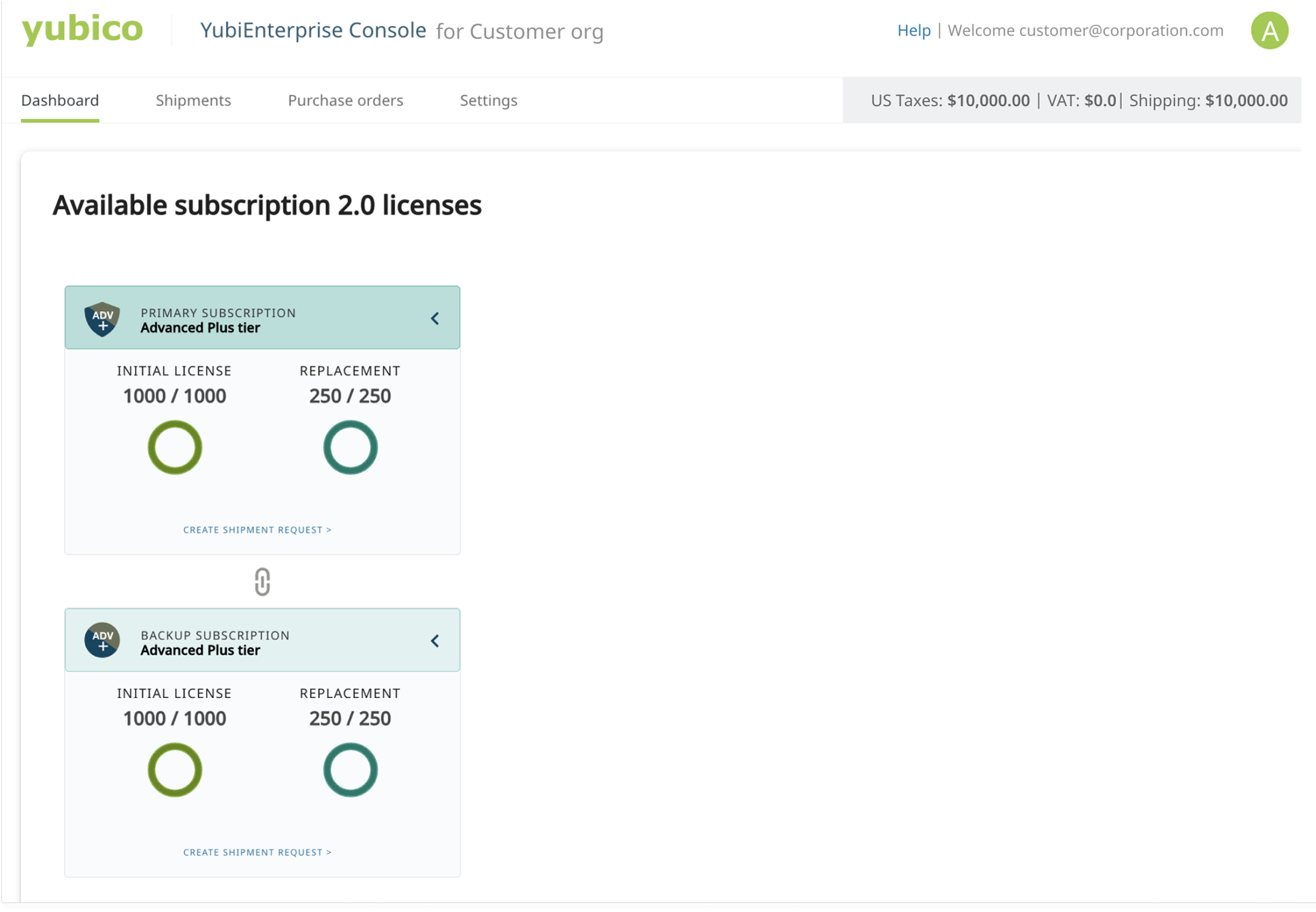 See a list of all the YubiKey purchase orders

View a list of all the YubiKey shipments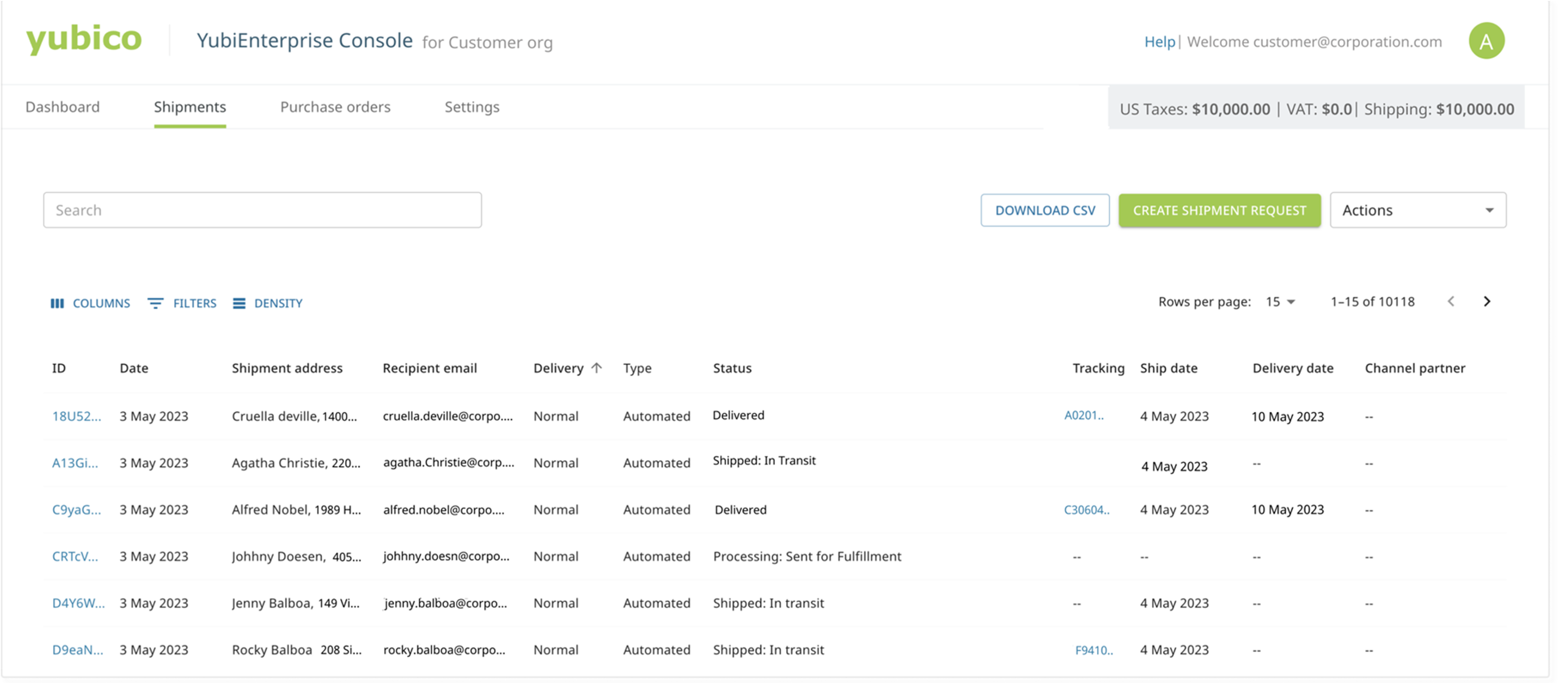 Adjust the view based on your preferences (columns,
filters, density, etc.)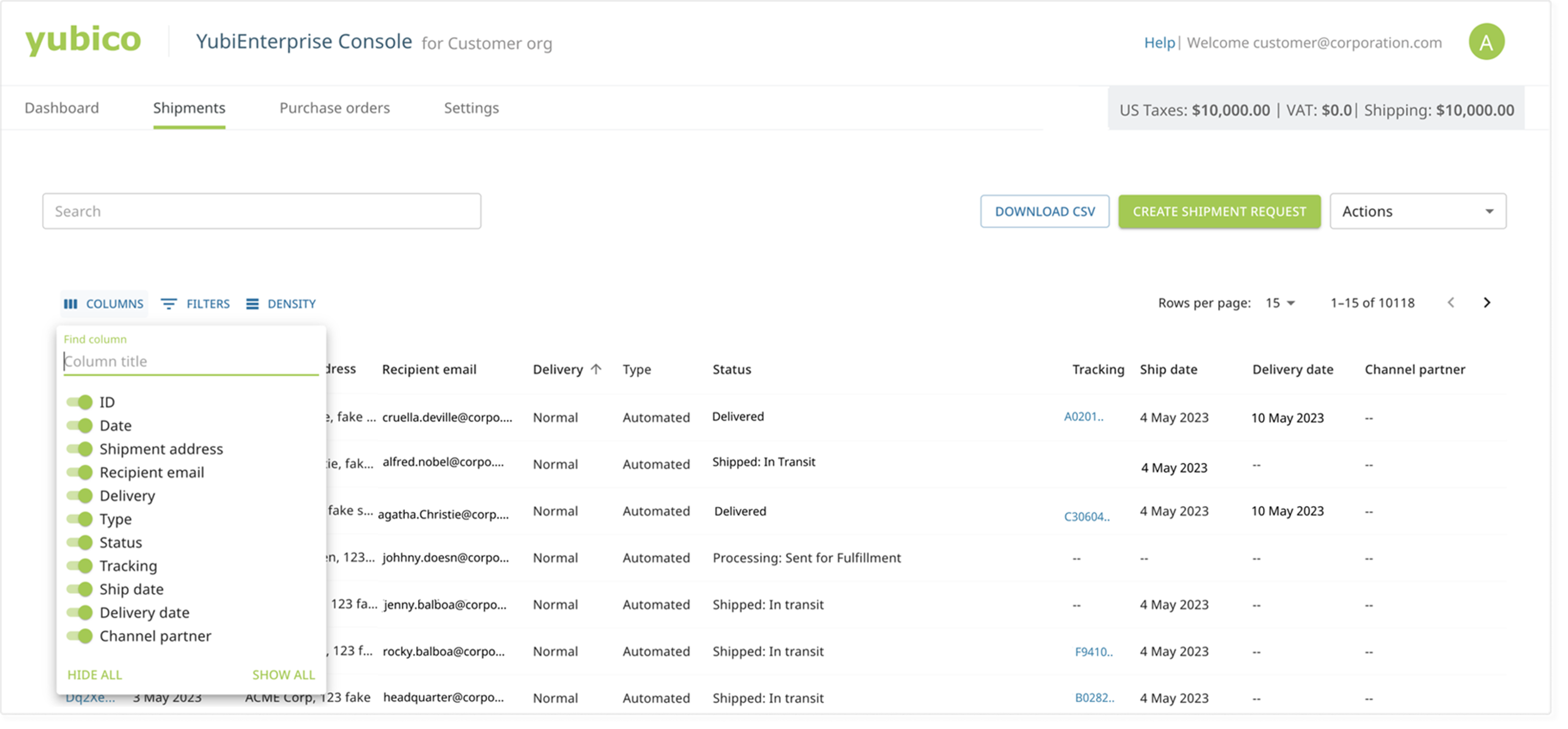 Let us help you create a custom plan for your business!
Opt for greater flexibility with subscription, compared to a one-time perpetual purchasing model
Get Started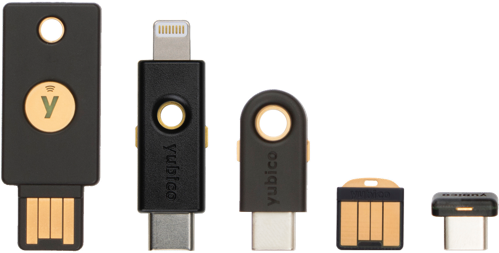 Ready for YubiEnterprise Services?
If you're looking for an easy, flexible solution to improve your organization's security landscape, let YubiEnterprise Services own the logistical difficulties. Our team is here to find the right solution for you.
Looking for technical assistance?
Need help with technical integration services, deployment planning, YubiKey management, user training, or anything else? Yubico Professional Services offer best-in-class assistance.