PALO ALTO, Calif. and STOCKHOLM, Jan. 30, 2012 – Yubico, the leading provider of simple, open online identity protection, today announced that Goldsworth Primary School has successfully deployed its authentication security suite. Easy to use and cost-effective, the YubiKey-based solution is ideal for schools with tight budgets.
Goldsworth Primary School is a leading primary co-educational day school in Woking, Surrey UK. Prior to deploying the Yubico security suite, the school recognized that they needed to provide a way to allow teaching and support staff full access to the school network from remote locations.
"We noticed that many members of our teaching staff were taking their work home with them. This can be expected, but we wanted to make sure this was being done in the most effective and secure way possible," said Jo Barber, IT technician for Goldsworth Primary School. "We didn't want our teachers to be forced to carry their laptops or memory sticks back and forth with them every day. This was not only an inconvenience but also a security risk to our school's network."
Goldsworth evaluated solutions that not only would fit the two-factor authentication and secure remote connectivity requirements, but also must be easy to install and require low maintenance. The school chose the VPN solution using YubiKey to provide two-factor authentication. The technology uses YubiRADIUS for authentication which connects to the school's Microsoft Active Directory (for username/password) and YubiCloud (for YubiKey) authentication.
YubiKey USB authentication keys are rugged, ultra-thin, battery-free, crush safe and have a waterproof design, making them virtually indestructible, a form factor that been fundamental to the success of the YubiKey, currently used by over a million users globally. Once staff had YubiKeys, they were able to securely connect to the remote desktop server, log in and work as if they were in the building. The YubiKey simplifies the process of logging in with a One-Time Password (OTP) token, as it does not require the user to re-type long passcodes from a display device into the login field of the computer.
With new secure access, teachers are quickly able to share agendas, lesson plans, best practices and review student materials from their remote computers while saving documents and other materials directly on the network server. The remote VPN connectivity also allows teachers to access networked printers, allowing them to print their materials from their home computer to in-school printers, greatly increasing productivity.
"With our simple authentication technology, educators can keep their focus on providing top-notch instruction and not worry about the hassles associated with security," said Stina Ehrensvard, CEO and founder of Yubico. "Yubico's free and downloadable software provided Goldsworth with a quick and easy method to set up an authenticated VPN solution."
"Since implementation, staff and teachers at Goldsworth Primary School love the ease of use and increased productivity they have obtained from their secure VPN connection with the YubiKey," said Barber. "To date, there have been no issues or maintenance required on the YubiKey two-factor authentication solution for our remote access, it is a perfect fit for Goldsworth Primary School."

For more information, please visit yubico.com.
About Yubico
Yubico sets new global standards for simple and secure access to computers, mobile devices, servers, and internet accounts.
The company's core invention, the YubiKey, delivers strong hardware protection, with a simple touch, across any number of IT systems and online services. The YubiHSM, Yubico's ultra-portable hardware security module, protects sensitive data stored in servers.
Yubico is a leading contributor to the FIDO2, WebAuthn, and FIDO Universal 2nd Factor open authentication standards, and the company's technology is deployed and loved by 9 of the top 10 internet brands and by millions of users in 160 countries.
Founded in 2007, Yubico is privately held, with offices in Sweden, UK, Germany, USA, Australia, and Singapore. For more information: www.yubico.com. 
Ronnie Manning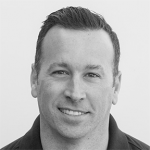 Chief Marketing Officer
Yubico
ronnie@yubico.com
Ashton Tupper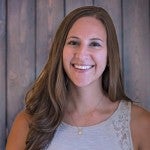 Director of Global Communications
Yubico
ashton@yubico.com