PALO ALTO, Calif. and STOCKHOLM, Oct. 27, 2011 — Yubico, the leading provider of easy-to-use two-factor authentication, today announced the availability of YubiRADIUS, a free, virtual appliance server that delivers secure remote access, SSL-VPN and VPN connectivity. Built on open source components, the unique solution has proven to be a highly successful replacement for legacy two-factor authentication by global enterprises.
With deployments across multiple verticals, including internet service providers, energy companies and U.S. Department of Defense contractors, YubiRADIUS delivers a remote access solution with strong two-factor authentication at the market's lowest total cost of ownership.
Easy to install and deploy, YubiRADIUS is enterprise-class VPN software that is seamlessly integrated with the company's YubiKey, an innovative, compact USB authentication device, adopted by more than one million users globally. With a simple touch of the YubiKey, the device automatically generates and enters a unique identity and One-Time Password (OTP) for secure two-factor authentication.
"With remote and secure connectivity being an urgent requirement for many organizations, the YubiRADIUS solution is designed to quickly and effectively meet the requirements" said Stina Ehrensvard, CEO and Founder, Yubico. "In less than two hours, a corporation with a thousand
employees, can deploy affordable, easy-to-use and strong two-factor authentication for all their staff"
The YubiRADIUS solution is based on FreeRADIUS and open source components and is offered as a free virtual appliance for download and installation. The password part can be checked against the organization's existing Active Directory (AD) or LDAP so users only have to remember their traditional network password. YubiRADIUS works seamlessly with YubiHSM, Yubico's inexpensive Hardware Security Module (HSM), for protecting YubiKey encryption keys on a standard sever.
"Our cost to replace every token was less than the first year of maintenance would have been had we stuck with our previous solution," said Michael Crino, Network Communications Systems Engineer II at TriMet, Oregon Transportation Agency. "Plus, YubiKeys are easy to use,
appear to be extremely durable, and I appreciate the extra security of being able to program them with your own secret key."
Please visit yubico.com/yubiradius for additional documentation on YubiRADIUS or visit yubico.com.
About Yubico
Yubico sets new global standards for simple and secure access to computers, mobile devices, servers, and internet accounts.
The company's core invention, the YubiKey, delivers strong hardware protection, with a simple touch, across any number of IT systems and online services. The YubiHSM, Yubico's ultra-portable hardware security module, protects sensitive data stored in servers.
Yubico is a leading contributor to the FIDO2, WebAuthn, and FIDO Universal 2nd Factor open authentication standards, and the company's technology is deployed and loved by 9 of the top 10 internet brands and by millions of users in 160 countries.
Founded in 2007, Yubico is privately held, with offices in Sweden, UK, Germany, USA, Australia, and Singapore. For more information: www.yubico.com. 
Ronnie Manning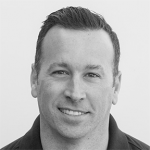 Chief Marketing Officer
Yubico
ronnie@yubico.com
Ashton Tupper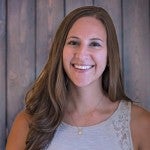 Director of Global Communications
Yubico
ashton@yubico.com