PALO ALTO, California, Nov. 6, 2012 – Yubico, the strong authentication innovator, today announced the production launch of the YubiKey NEO. This new authentication token, developed by the request of leading online service providers, features Near Field Communications (NFC) technology, asymmetric cryptography support and superior mobile security with a single tap. Yubico will present the production version of the YubiKey NEO in collaboration with NXP, the worldwide leader in Authentication and NFC technology, at CARTES, November 6-8, in Paris.
"To meet the growing market demand for high security PKI-based encryption and mobile access, we are pleased to launch the YubiKey NEO which uniquely combines the simplicity of our driverless One-Time Password and USB authentication technology with the superior security of PKI encryption, as well as wireless connectivity for mobile devices," said Stina Ehrensvard, CEO and founder, Yubico. "This next generation, premium YubiKey is empowered with NXP state-of-the-art security technology and Common Criteria certified bank grade authentication ICs."
"Password-based online authentication does not deliver enough security for cloud services. Hardware-based strong authentication technology is necessary to protect identities and privacy; not just in Cloud Services but all areas of cyber security applications", says Sami Nassar, General Manager, authentication product line at NXP Semiconductors. "NXP already provides security for hundreds of millions of people using smart card-based bank cards, electronic passports and NFC–enabled phones and we are glad that the YubiKey NEO leverages our proven hardware-based security technology."
Combining a hardware token in addition to a Smartphone is critical for true strong two-factor authentication and mitigates the risk of mobile malware. The rugged YubiKey NEO fits conveniently on a key-chain. When the device is tapped on a NFC-enabled Smartphone, the phone reads a securely encrypted one-time password emitted by the YubiKey NEO – with no additional client software needed. The YubiKey NEO features a secure element based on NXP's SmartMX security technology and may also be used with asymmetric encryption. The YubiKey NEO may be used as a CCID compliant USB token, enabling easy integration for systems integrators and third-party PKI applications.
The YubiKey NEO has been successfully piloted since the beginning of this year, with more than 100,000 units ordered by customers. The product will be demonstrated at the NXP booth at Cartes, November 6-8, 2012. The YubiKey NEO may be ordered on Yubico web store for $50, available in single quantities U.S. List, with a planned shipping date of December 10.
Read more at yubico.com/yubikey-neo.
About Yubico
Yubico sets new global standards for simple and secure access to computers, mobile devices, servers, and internet accounts.
The company's core invention, the YubiKey, delivers strong hardware protection, with a simple touch, across any number of IT systems and online services. The YubiHSM, Yubico's ultra-portable hardware security module, protects sensitive data stored in servers.
Yubico is a leading contributor to the FIDO2, WebAuthn, and FIDO Universal 2nd Factor open authentication standards, and the company's technology is deployed and loved by 9 of the top 10 internet brands and by millions of users in 160 countries.
Founded in 2007, Yubico is privately held, with offices in Sweden, UK, Germany, USA, Australia, and Singapore. For more information: www.yubico.com. 
Ashton Tupper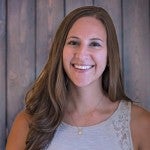 Director of Global Communications
Yubico
ashton@yubico.com
Ronnie Manning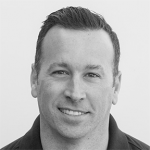 Chief Marketing Officer
Yubico
ronnie@yubico.com