MUNICH, GERMANY and PALO ALTO, CA, May 10, 2016 – Yubico, the leading provider of simple and open online identity protection, today announced the company's participation and activities at the European Identity & Cloud Conference 2016 (EIC), May 10-13, in Munich, Germany.   At EIC, Yubico's CEO and Founder, Stina Ehrensvard, will be delivering an opening day keynote and also participating in an authentication panel discussion.  Product demonstrations at the Yubico Booth #G5 include new YubiKey partner integrations and FIDO Universal 2nd Factor (U2F) authentication.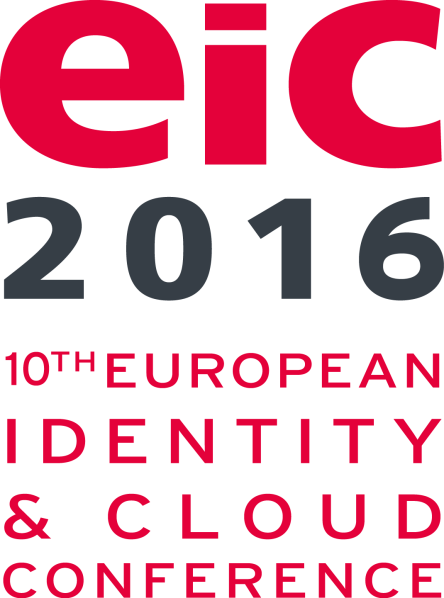 Yubico also will demonstrate the simplicity of U2F authentication across Google, Dropbox and GitHub.  With U2F, individuals are able to use the same YubiKey across multiple services, with zero shared secrets and no drivers or client software to install.
Yubico is further showcasing its recent partnership with identity service provider Digidentity, that enables FIDO U2F authentication and YubiKeys for UK government services. Currently in public beta and launching this month, the joint solution gives all UK citizens single sign-on access to digital public services. To authenticate to GOV.UK Verify using Digidentity with FIDO U2F, the user inserts a U2F YubiKey device into their computer's USB port, and then touches the device.
Additional YubiKey demonstrations include integration with Dashlane, an award-winning password manager that now includes U2F two-factor authentication within the application. Support for the FIDO U2F standard and the YubiKey means consumers and enterprises can pair Dashlane with YubiKeys for the highest level of security and convenience.
Speaking Sessions
Yubico's CEO and Founder, Stina Ehrensvard, will deliver an opening day keynote 'The Future of Strong Online Identities – Simple, Open and Mobile' on Tuesday, May 10, 17:40-18:00. The keynote will discuss how governments around the world are imposing mandates for strong authentication while enterprises and service providers need to protect their users from hackers. Ehrensvard will discuss the advantages of FIDO U2F in comparison to one-time passwords (apps, SMS, tokens) and smart cards, how these technologies co-exist, and how they fit into the broad identity ecosystem.
Also, Ehrensvard will be participating in the session 'The Future of Authentication – Stop Sweating the Password' on Thursday, May 12, 11:00-12:00 with panelists from Salesforce, Microsoft, and the Nomura Research Institute (NRI).  The combined session will examine the movement away from single password protection to new multi-factor authentication methods and how these alternatives are working to eventually replace the password as a security boundary.
For more information and to learn more about YubiKeys and FIDO U2F, please visit www.yubico.com.
About Yubico
Yubico sets new global standards for simple and secure access to computers, mobile devices, servers, and internet accounts.
The company's core invention, the YubiKey, delivers strong hardware protection, with a simple touch, across any number of IT systems and online services. The YubiHSM, Yubico's ultra-portable hardware security module, protects sensitive data stored in servers.
Yubico is a leading contributor to the FIDO2, WebAuthn, and FIDO Universal 2nd Factor open authentication standards, and the company's technology is deployed and loved by 9 of the top 10 internet brands and by millions of users in 160 countries.
Founded in 2007, Yubico is privately held, with offices in Sweden, UK, Germany, USA, Australia, and Singapore. For more information: www.yubico.com.