PALO ALTO, Calif. and STOCKHOLM, Mar. 28, 2011 Yubico, a leading provider of easy and secure login solutions, expands the use of its YubiKey with its first disk encryption solution thanks to a global open source community.
The proof of concept for using the YubiKey to encrypt the entire hard drive on a Linux computer has been developed by Tollef Fog Heen, a long time YubiKey user and Debian package maintainer.
"Implementing the challenge-response encryption was surprisingly easy by building on the open source tools from Yubico as well as the existing full disk encryption solution from Debian," says Tollef Fog Heen, Debian package maintainer. "Using a YubiKey and challenge-response based solution means an attacker has to work much harder to steal your data than if you were using just a static password because your password changes with each boot."
Since its launch in 2008, Yubico's open source community has grown to a global community with thousands of members, contributing reference codes for easy integrations of YubiKeys into any IT system. Leading open source projects supporting YubiKey include Fedora, WordPress, Wikimedia, osCommerce, SAML, etc.
For more information on the Linux Disk encryption project, please click here.
About Yubico
Yubico sets new global standards for simple and secure access to computers, mobile devices, servers, and internet accounts.
The company's core invention, the YubiKey, delivers strong hardware protection, with a simple touch, across any number of IT systems and online services. The YubiHSM, Yubico's ultra-portable hardware security module, protects sensitive data stored in servers.
Yubico is a leading contributor to the FIDO2, WebAuthn, and FIDO Universal 2nd Factor open authentication standards, and the company's technology is deployed and loved by 9 of the top 10 internet brands and by millions of users in 160 countries.
Founded in 2007, Yubico is privately held, with offices in Sweden, UK, Germany, USA, Australia, and Singapore. For more information: www.yubico.com. 
Ashton Tupper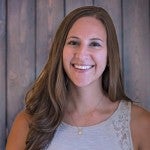 Director of Global Communications
Yubico
ashton@yubico.com
Ronnie Manning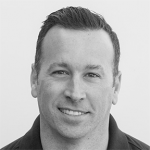 Chief Marketing Officer
Yubico
ronnie@yubico.com