PALO ALTO, CA, June 7, 2017 – Yubico, the leading provider of authentication and encryption hardware for the modern web, today announced new funding from the company's' first institutional investors. The new investments will further drive the company's mission to create a safer internet for everyone, enabling simple protection for all logins and servers.
A total of $30M has recently been invested in Yubico, in combined secondary and new shares. New investors include New Enterprise Associates (NEA); one of the world's largest and most active global venture capital firms, The Valley Fund; a California based venture capital firm, and Bure; a leading Swedish growth equity firm.
"With nine of the top ten internet companies as YubiKey users, Yubico has built a strong foundation as an innovator of new global authentication standards," said Pete Sonsini, General Partner, NEA. "In a time when software does not offer sufficient protection for online accounts and sensitive data on servers, Yubico's hardware backed keys are proven at scale."
Today, half of the privately held company is owned by the Yubico founders and team, with the remaining evenly split across US and Swedish investors. Existing investors include renowned Silicon Valley profiles: Marc Benioff, CEO of Salesforce, and Ram Shriram, Yubico Chairman and Google founding board member. All Yubico shareholders enjoy common shares and a democratic shareholder agreement; the combined total assets for all investors in the company exceeds $30 billion.
"Since our start in 2007 in Sweden, limited funds of $4M from angel investors helped to form the company into a global security leader, growing organically and with profits, protecting businesses and individuals in 160 countries," said Stina Ehrensvard, CEO and Founder, Yubico. "Funds from new investments will be used to grow our star team across four continents, and for new product development. We are here to unfold simple, distributed and highly scalable trust models for the internet."
The demand for strong, easy-to-use, and cost effective two-factor authentication and encryption hardware has fueled the expansion of the Yubico sales and engineering teams globally.  
For more information and to learn more about Yubico and its products, please visit www.yubico.com.
About Yubico
Yubico sets new global standards for simple and secure access to computers, mobile devices, servers, and internet accounts.
The company's core invention, the YubiKey, delivers strong hardware protection, with a simple touch, across any number of IT systems and online services. The YubiHSM, Yubico's ultra-portable hardware security module, protects sensitive data stored in servers.
Yubico is a leading contributor to the FIDO2, WebAuthn, and FIDO Universal 2nd Factor open authentication standards, and the company's technology is deployed and loved by 9 of the top 10 internet brands and by millions of users in 160 countries.
Founded in 2007, Yubico is privately held, with offices in Sweden, UK, Germany, USA, Australia, and Singapore. For more information: www.yubico.com. 
Ashton Tupper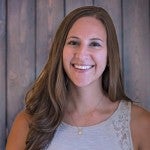 Director of Global Communications
Yubico
ashton@yubico.com
Ronnie Manning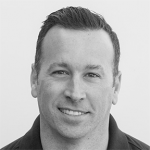 Chief Marketing Officer
Yubico
ronnie@yubico.com