The USB-C standard has caused a lot of chatter among Apple users, some concerning the elegance of fewer wires but mostly from those that miss absent ports, such as HDMI and USB 3.0, on newer MacBooks.
Yubico has received requests to join the USB-C evolution and release a USB-C compatible YubiKey. We have built a prototype with a nifty design, but until we see strong market demand it is not ready for the mass market.
In the meantime, however, we have tested a number of USB-C adapters, available off-the-shelf or via Amazon, that allow the YubiKey to work with the MacBook and other devices, tablets and phones with a USB-C port (see picture above).
Either YubiKey form-factor will work, but the most elegant configuration is to insert the YubiKey 4 Nano into the adapter and attach the YubiKey to a lanyard hanging from a keychain.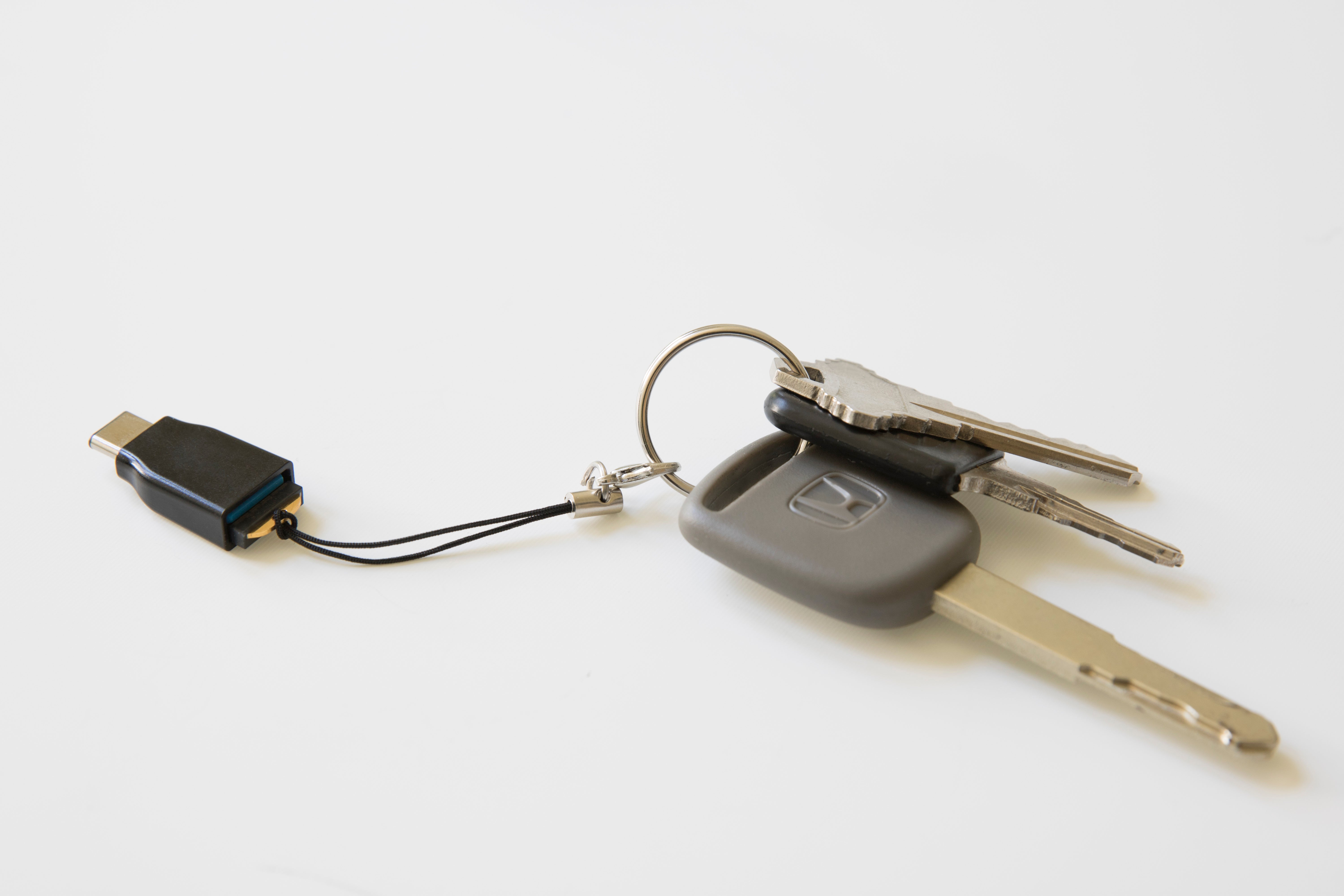 Check to see that the YubiKey is snug within the USB-C adapter. To avoid unintentional activation of the YubiKey, we recommend a thin, non-metal lanyard cord. Without a lanyard, tweezers or a small tool may be needed to remove the YubiKey. The functionality of the YubiKey is in no way altered by using it with a USB-C adapter.
The USB-C standard is a multi-function evolution that combines both connectivity and power. For a wireless world, a single MacBook USB-C port bumps all other accessories to a wireless connection in the absence of an adapter.
When, or if, Apple opens its Near Field Communication (NFC) environment to developers, we think NFC will be the prevailing contactless connection point for the YubiKey, outdistancing Bluetooth in most use cases on all platforms.
Until then, we're experimenting with how we might align the YubiKey design with the changing tides in USB evolution.