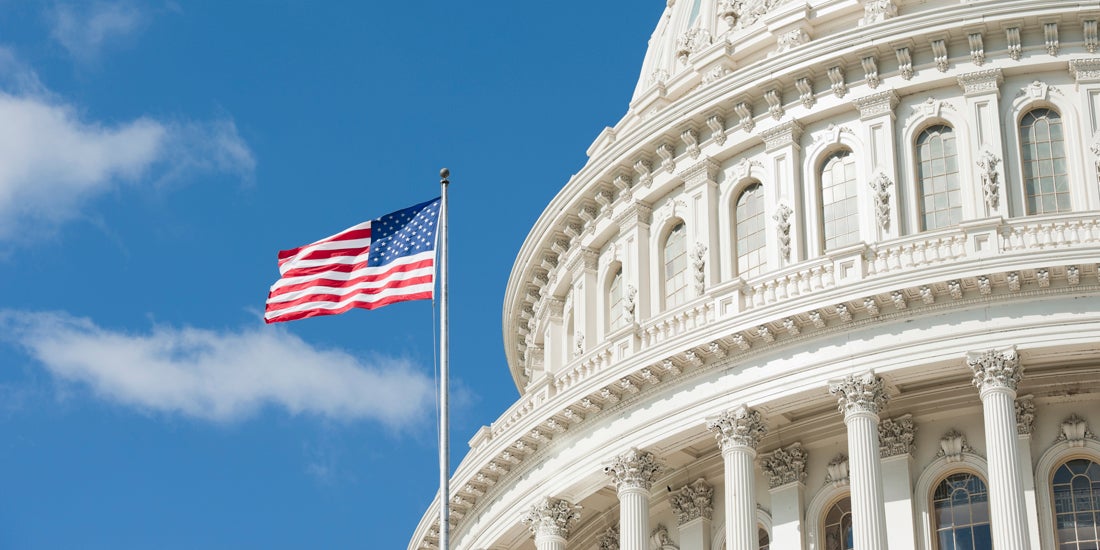 The White House's National Cybersecurity Strategy and Pandemic Anti-Fraud Proposal: Three things you should do to respond now
On March 2, the White House made a clear and important announcement to the tech sector regarding cybersecurity efforts moving forward: "We must rebalance the responsibility to defend cyberspace by shifting the burden for cybersecurity away from individuals, small businesses, and local governments, and onto the organizations that are most capable and best-positioned to reduce …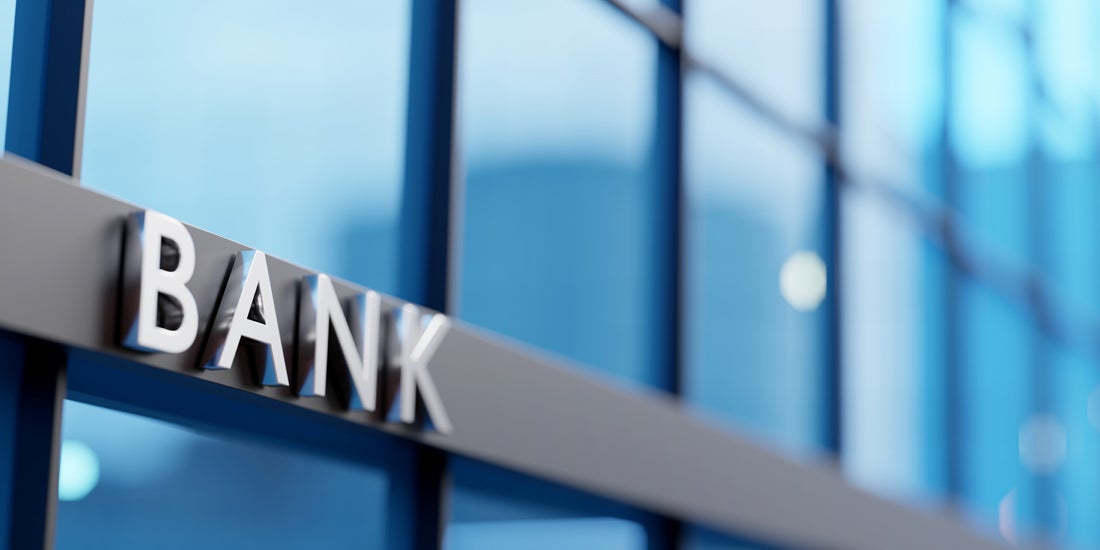 Why banks need to act now or risk non-compliance with new Consumer Financial Protection Bureau (CFPB) guidance
If the gauntlet hadn't been thrown before to protect financial and banking customers' data, it's definitely lying on the floor now. The recent circular bulletin from the CFPB makes it clear that financial institutions can't slow-walk any security upgrades: "Inadequate security for the sensitive consumer information collected, processed, maintained, or stored by the company can …
Executive Order 14028
Executive Order 14028 is a cybersecurity order issued by President Biden requiring agencies to improve and standardize defenses of their digital systems. The EO spawned a number of policy changes to improve software supply chain security, mandate Zero Trust cybersecurity principles, and phishing-resistant MFA. The recent frequency of widespread and invasive cyber attacks has prompted the government to take action.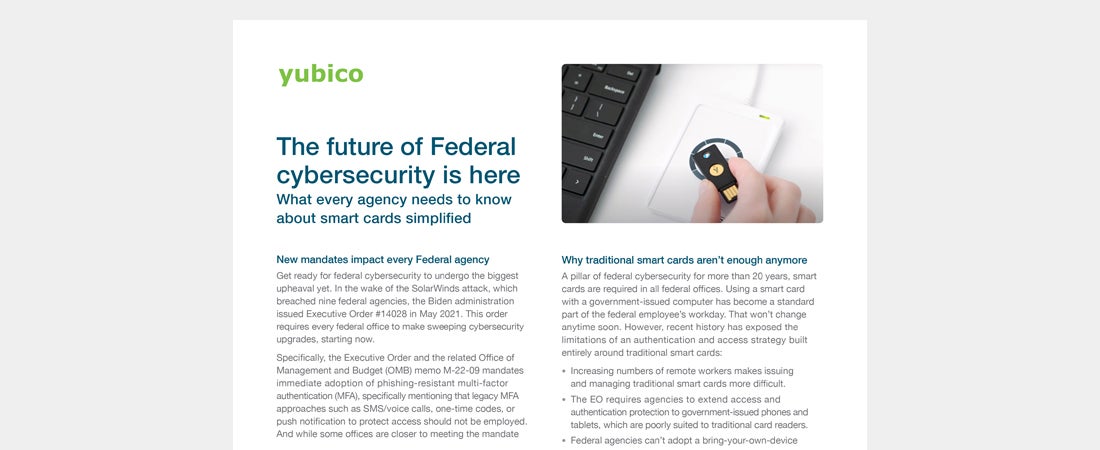 The future of Federal cybersecurity is here
Smart cards, while they provide strong security, can be complex for to adopt both for the organization and the end users alike. Users may even have to carry smart card readers and additional peripherals to use the solution. Read this solution to understand how a modern and simplified smart card approach can augment your existing smart card strategy and provide strong phishing defense in the modern cyber threat landscape. All while being very well suited for your hybrid or remote workforce, with users working across a range of modern desktops, tablets and smart phones.