As Yubico's CEO and Founder, I'm often asked about the challenges of being a female entrepreneur. My best piece of advice to other aspiring entrepreneurs – women or men – is that you will face a lot of push backs and challenges, so you better love what you do and truly believe in it – to enjoy the journey and keep going!
This year, for International Women's Day, I want to take the opportunity to highlight five other female voices, who are working for organisations partnering with Yubico, and who are also dedicated to help protect internet users. Below they have shared some of their career advice, as women excelling at what they do and breaking down barriers for future women in technology.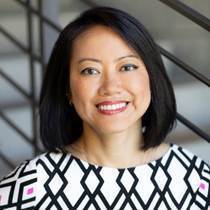 Joy Chik, Corporate Vice President for the Identity Division in Microsoft's Cloud + AI group
As corporate vice president of the Identity Division in Microsoft's Cloud + AI group, Joy leads the organization responsible for delivering Identity and Access Management technologies as cloud services or on-premises products, including Active Directory, Azure Active Directory, Microsoft Account (MSA), and Microsoft Graph. Since joining Microsoft in 1998, Joy has steadily risen from a software engineer contributing to Terminal Services in Windows 2000 to an established leader of some of the industry's most impactful engineering teams.
Looking back, what's an experience that confirmed you made the right career choice?

Technology and computing is at the center of the modern world – so much is possible. Most recently the pandemic underscored the vital importance of the role technology plays in our lives. The work we do as identity professionals helps people to stay productive and secure in an era of remote work. But not only that, identity is core to helping people stay connected through an upheaval in the way we study, play and live. I've spent my entire career at Microsoft, starting as an intern.

There's nothing like working on technology that changes the world. I never would have thought that software I've worked on through the years would become the lifeline for so many people at a time like we're experiencing now. Our entire industry has been all-hands-on-deck helping people stay connected and productive during unprecedented upheaval, when so many are stuck at home because of the pandemic. It's been mind blowing to see just how vital a role technology has played in the ways we work, study, play, and live our lives. I wouldn't want to be anywhere else.

What's your proudest accomplishment in your career?

The technology I work on, identity, is central to security. It's the heartbeat of large enterprises, small and medium businesses, and everyday people. At Microsoft alone, we operate at a huge scale, processing trillions of signals sent from all around the world — every single day — to help keep our customers secure. And, because security is a team sport, we join forces with many partners to deliver seamless end-to-end experiences. The work I get to do has a profound impact on billions of lives. That's a huge responsibility, and I'm so grateful for the opportunity.

If you could give one piece of advice to another woman who is interested in exploring a role in tech, what would it be?

We need you! I've heard the stories of many women who work in my organization. They have taken very different paths to get here, with one team member having never even touched a computer until college because her family couldn't afford one. Another started off as a musician whereas others have been in tech since day one. Everyone's story is unique. Yours will be too. Embrace the challenges and take the risks. If anyone questions your choice to be a woman in tech, turn the question around, and say, "Why not me?" We are doing a lot more now in the industry to embrace and encourage women who want to join the field. If technology is your passion, then jump in! You can enjoy an amazing career, just like I have.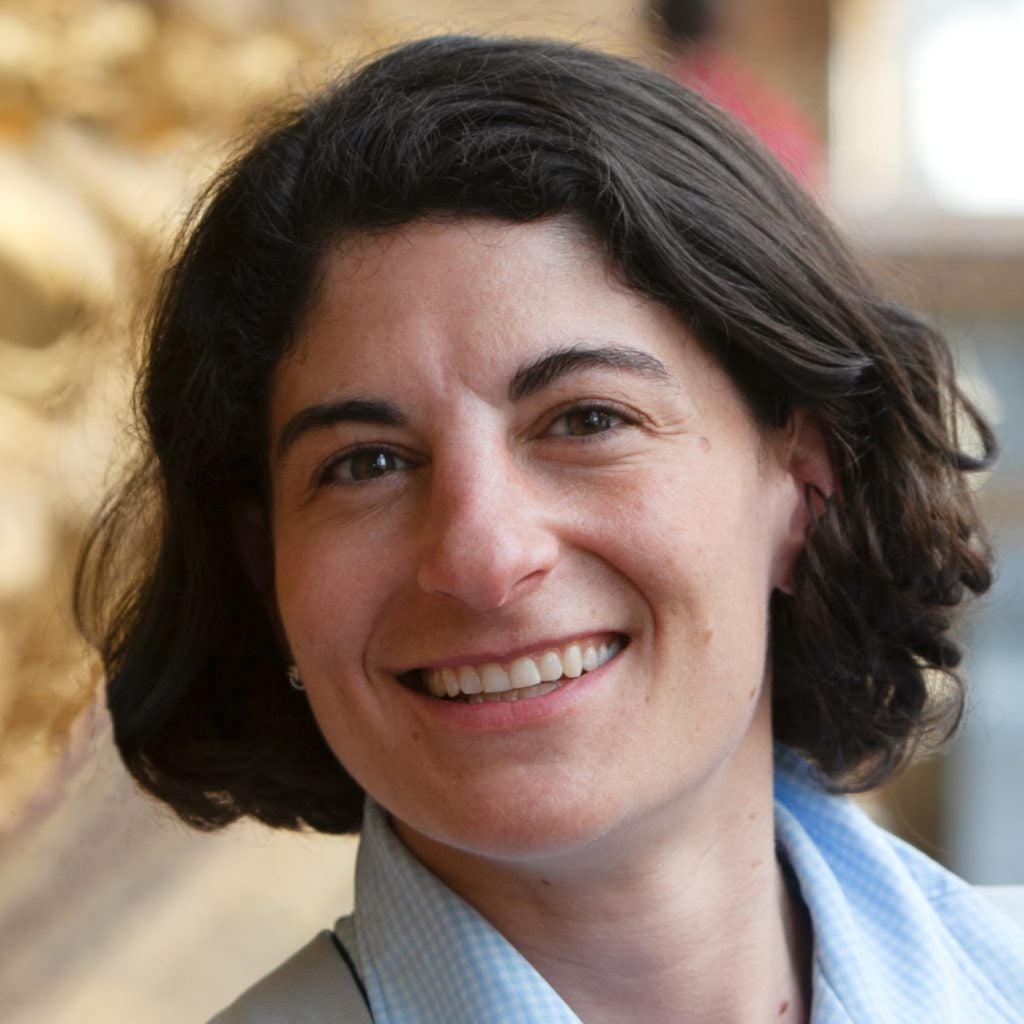 Wendy Seltzer, Strategy Lead and Counsel at W3C
As Strategy Lead and Counsel at the World Wide Web Consortium (W3C), Wendy leads the Consortium's new work development, including on privacy, security and web payments. She researches openness in intellectual property, innovation, privacy, and free expression online. She seeks to improve technology policy in support of user-driven innovation and communication.
What's your proudest accomplishment in your career?

I'm proudest of the ideas I've helped to germinate and launch into the world: the Chilling Effects Clearinghouse transparency reporting site has become Lumen Database (https://www.lumendatabase.org/); students I've taught have excelled in legal and technology policy roles; the specifications I've shepherded, such as WebAuthn, give millions of people secure authentication, safe from phishing and password data breaches.

What's your favorite thing about your current role?

There's the grand vision of improving the web platform to offer better security and privacy for all, and the day-to-day opportunities to work with a great community of people who share that vision.

Is there a moment you felt like quitting? What made you keep going?

It's been hard to shift to all-online work, since one of the joys of standards work is meeting with international collaborators as people whose interests go beyond a given working group call. I'm encouraged that the technologies we're working on aim to close that gap, improving our ability to connect and converse securely via an interoperable world-wide web.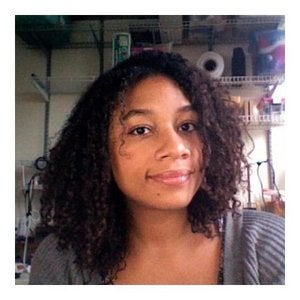 Harlo Holmes, Director at Freedom of the Press
As the Director of Digital Security at Freedom of the Press Foundation. She strives to help individual journalists in various media organizations become confident and effective in securing their communications within their newsrooms, with their sources, and with the public at large. She is a media scholar, software programmer, and activist.
Looking back, what's an experience that confirmed you made the right career choice?

I knew this was the right career choice because I feel comfortable, respected, and valuable to the community of peers and coworkers. It's incredibly important, especially for women like me, to feel that their expertise is sought, and their colleagues are working with them towards a common goal. I'm lucky to have been introduced to this peculiar space in tech, the Internet Freedom space, which is more welcoming to people of divergent backgrounds and focused on a common good.

What's your proudest accomplishment in your career?

So far, I'm extremely proud to have contributed to a number of public interest reporting, investigations, and documentaries that have literally changed the course of contemporary history. As a digital security consultant, I normally don't know the details of the projects any of my clients are working on. But there's always a moment when I open the paper and am transfixed by the reporting, or sit down in a movie theater and am transported by the powerful storytelling. I always end up taking in the final project with absolute awe. I'm proud to have helped people tell those important stories.

If you could give one piece of advice to another woman who is interested in exploring a role in tech, what would it be?

If I could advise any woman who wants to get into a career in tech, I would tell them to look for mentors, and look for people you want in your orbit. Do this work even before you learn to code, or study for that certification. Having a healthy network around you is what keeps you in this industry for the long-haul.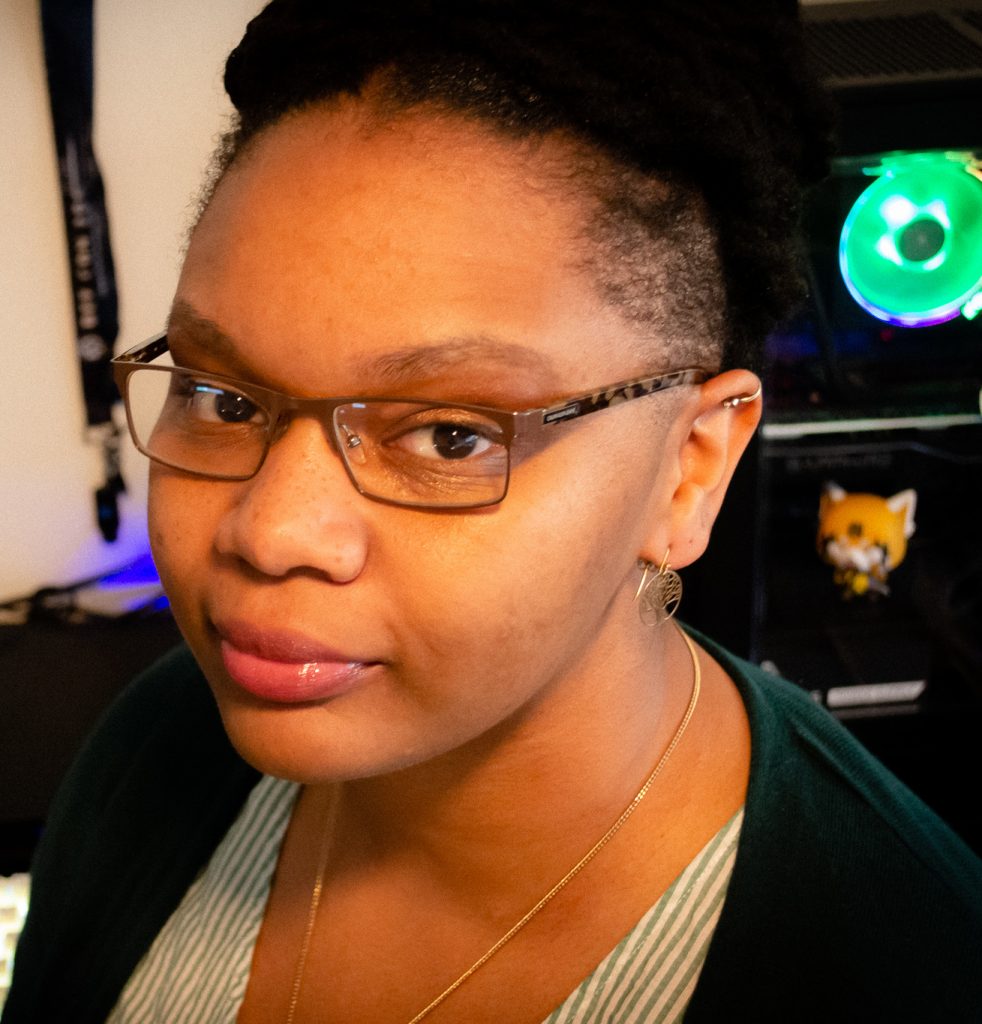 Alexis Hancock, Director of Engineering, Certbot at Electronic Frontier Foundation
As Engineering Director of the Certbot and HTTPS Everywhere projects at the Electronic Frontier Foundation, Alexis works to encrypt the web. She researches issues on digital rights and consumer technology. Deeply passionate about tech equity for all, she has been aiding activists and educators with their tech needs for 10 years.
What's your proudest accomplishment in your career?

Having other women who look like me, tell me they stayed in technology and flourished because of the encouragement or advice I gave them. I don't see myself as a pioneer or mentor most times and those moments mean everything to me.

Is there a moment you felt like quitting? What made you keep going?

I actually did quit some years ago. I left a toxic workplace filled with sexism and racism. I gave myself some time to recover and asked myself "what do I want to do"? The answer was still engineering, so I gave myself a month and then decided that I still belong regardless. Taking a break helped me to keep going.

If you could give one piece of advice to another woman who is interested in exploring a role in tech, what would it be?

A lot of job interviews in tech can be very intimidating and stressful. If you can't whiteboard pseudo-code in front of 5 people at once, that is not an indictment on your ability. That is a bad indicator created by biased professionals. The best places I worked supported who I fully was as a technologist. That included my many hobbies and passions outside of programming.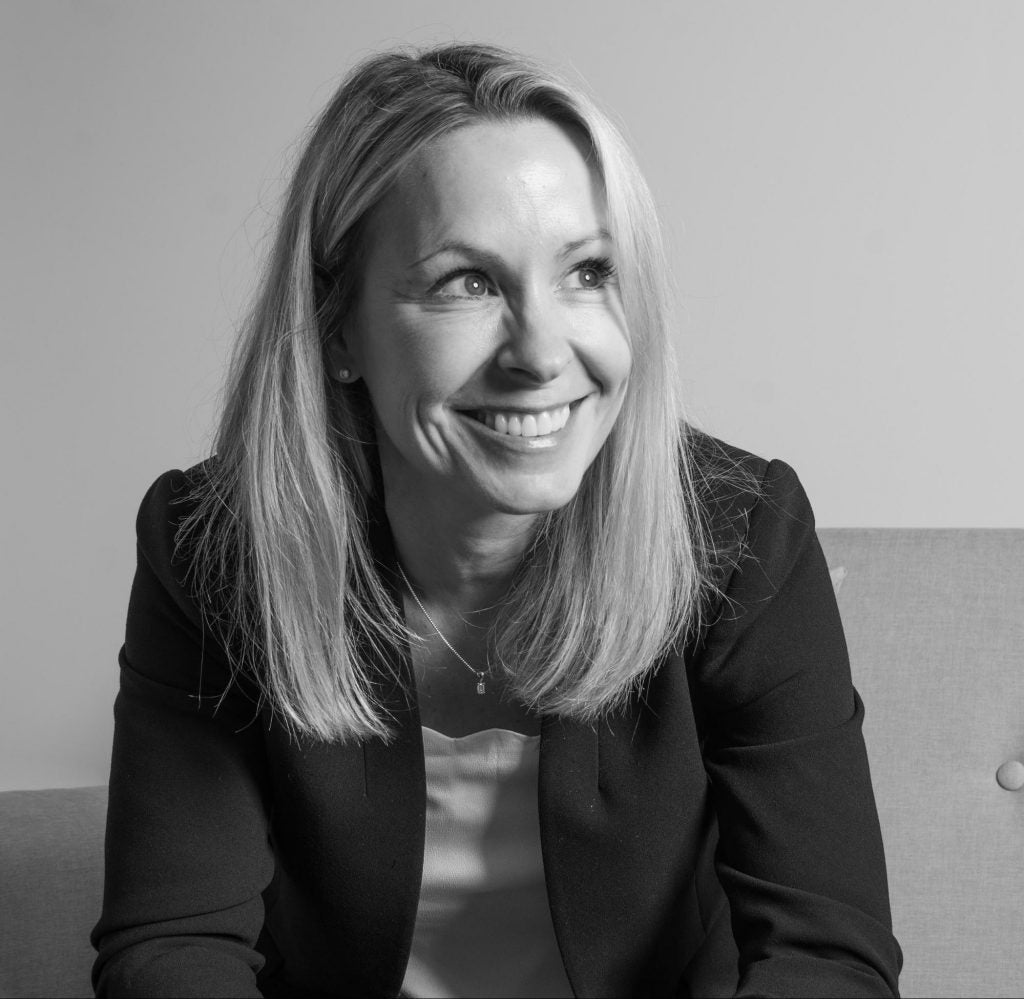 Hayley Roberts, CEO & Founder at Distology (Yubico Distributor)
Following a 20+ year career with blue chip enterprise businesses in retail, recruitment and technology, Hayley Roberts is the founder and driving force behind IT Security distributor Distology. The company specialises in identifying, representing and distributing the latest disruptive technology in the cyber security arena.
What is your proudest accomplishment in your career?

I am a future thinker, so looking back to see what I am proud of feels very unfamiliar to me. The journey I am on currently in my career is probably the thing that makes me most proud. It's a leap of faith to go from the safety and security of being employed by an established company to starting and growing a small business when nobody knows your name and is dismissive about what you can achieve. It puts an immense amount of pressure on you from a career perspective. If I did look back, I would say I feel like I am not only proud to have built/be building a fast growing business, but also I have learnt some very valuable things along the way from hiring to relationship building and sometimes from being way too trusting! But in my mind every day is a school day, so it's essential to keep learning!

What is the most difficult part of your job?

There aren't any really difficult parts to my job as (fortunately) we are not conducting open heart surgery and a bad day for us does not mean the difference between life or death. However, for me personally, the most difficult part of my job is dealing with negative people. We all have bad days but as I tend to be solution focussed, those people that like to dwell on the negatives are very draining. Thank goodness they are not the team at Distology as we hire attitude as much as skill set but wow, some people see bringing a low tone to an upbeat discussion a bit of a sport!

What is the best career advice from a mentor or a colleague you've ever received?

Honestly, I haven't really had a great deal of career assistance in my life, it has been more trial and error. Those around me in the early days were less coaching, more telling me what I should do. But I think the best advice I had from a business coach in the last couple of years was to learn to let go of the day to day things and focus on what you are good at from a vision and growth perspective. This was hard when the business grows rapidly as you have to step back from more operational things to focus on the bigger picture. I also like to read books and advice from people like Brene Brown who are experts in vulnerability. This is something I am very used to feeling but was unable to harness, now I turn it into a super power to my advantage. Nobody really knows all the answers so you have to be unafraid and embrace the possibility of failure in order to succeed.

To hear more from female voices in tech, head over to Twitter to see how we're celebrating the women at Yubico. While you're there, don't forget to tag a woman in your life — mentor, colleague, or friend — to let them know that you think they are making an impact in a big way.