About us
A global authentication leader
Our big dream
Yubico was founded in Sweden 2007 with the mission to make secure login easy and available for everyone. In 2011, Stina, then CEO & Founder and current Chief Evangelist, and Jakob, Chief Innovation Officer & Founder, moved to Silicon Valley to make the dream happen. In close collaboration with the leading internet companies and thought leaders we created native support for our security keys in the major online platforms and browsers, enabling a safer internet for billions of people.
A global authentication leader
Our team is located in 14+ countries, and our security keys, manufactured in Sweden and USA, have won the trust of the largest enterprises and millions of users across the globe. We are a privately held company, backed by renowned Swedish and US investors, and have grown profitably for the past 6 years.
Security keys for users and servers
The company's core invention, the YubiKey, is a small USB and NFC security key securing access to any number of IT systems and online services. To protect secrets on servers, we also created the YubiHSM, the world's smallest hardware security module. For easy integration with any IT system, we offer developers open source servers, support and hosted validation services.
A decade of standards innovation
Yubico pioneered the design of the first one-time password authenticator to work with a simple touch and with no client software, and we made it compatible with the open authentication standard OATH. We then further secured and simplified the PIV smart card standard by adding touch-to-sign and built-in attestation. And in close collaboration with Google and Microsoft, we co-created the FIDO Universal 2nd Factor (U2F) and FIDO2 open authentication standards. Our work has been contributed to open identity standards organizations W3C, IETF, FIDO Alliance and OpenID.

The origin of our brand
We named our first product the YubiKey, with the vision of enabling your ubiquitous key to securely access any number of IT systems. In Japanese, the word "yubi" means "finger", and by touching the YubiKey with your finger you verify your human presence, and that you are not a remote hacker. Our green logo reflects a growing team, providing IT access keys, enabled by open standards, and with respect for people and the environment.
Secure it Forward
Aligned with our mission to make secure login easy and available for everyone, Yubico has a program called Secure it Forward, which donates YubiKeys to at-risk organizations and individuals around the globe.
Memberships
Yubico is proud to be a member of the following open identity standards organizations: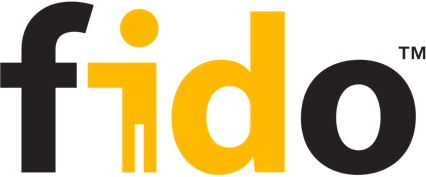 FIDO Alliance
Yubico is a founding member of the FIDO (Fast IDentity Online) Alliance, a 501(c)6 non-profit organization nominally formed in July 2012 to address the lack of interoperability among strong authentication devices as well as the problems users face with creating and remembering multiple usernames and passwords. The FIDO Alliance develops specifications that define an open, scalable, interoperable set of mechanisms that supplant reliance on passwords to securely authenticate users of online services. This new standard for security devices and browser plugins will allow any website or cloud application to interface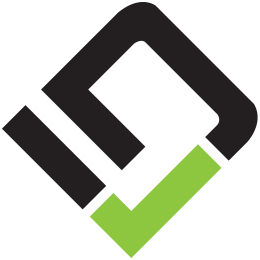 IDESG
Identity Ecosystem Steering Group of The National Strategy for Trusted Identities in Cyberspace ("NSTIC" or "Strategy"), signed by President Obama in April 2011, acknowledges and addresses a major weakness in cyberspace – a lack of confidence and assurance that people, organizations, and businesses are who they say they are online. The Identity Ecosystem envisioned in the NSTIC is an online environment that will enable people to validate their identities securely, but with minimized disclosure of personal information when they are conducting transactions. A core tenet of the NSTIC is that its implementation must be led by the private sector.

OpenID
The OpenID Foundation is a non-profit international standardization organization of individuals and companies committed to enabling, promoting and protecting OpenID technologies. The foundation represents the open community of developers, vendors, and users. OIDF assists the community by providing needed infrastructure and help in promoting and supporting expanded adoption of OpenID Connect.
W3C
The World Wide Web Consortium (W3C) is an international community where over 400 Member organizations, a full-time staff, and the public work together to develop Web standards.