Meta Employee Purchase Program
For Meta employees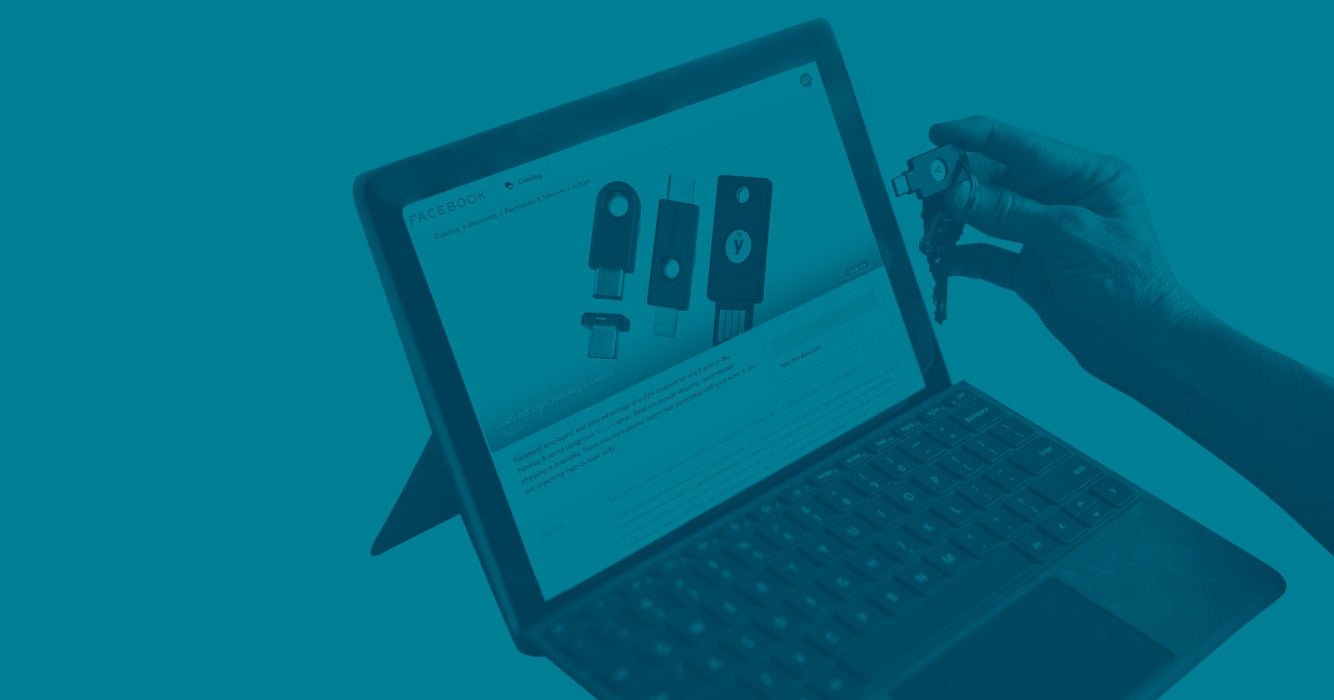 $20 or €20 off a YubiKey 5 series- 2 pack
Secure your apps and services
YubiKeys are the gold standard for phishing-resistant multi-factor authentication (MFA), enabling a single device to work across hundreds of consumer and enterprise applications and services. Combine the YubiKey with leading password managers, social login, and enterprise single sign on systems to enable secure access to millions of online services.
Simplify your sign in experience
The YubiKey delivers one touch MFA simplifying your sign-in experience with simple and secure access to computers, mobile devices, servers, shared workspaces, and internet accounts. Stop account takeovers, go passwordless, and achieve phishing-resistant multi-factor authentication with the YubiKey.
Protect your accounts today with the YubiKey.