As a partner-centric company, Yubico relies on quality local partners to provide customers with an absolute best-in-class experience.
In 2021, MTRIX exceeded expectations as a Certified Gold Yubico partner and they are thus awarded a spot in the prestigious Yubico Partner Diamond Club as a celebration of their achievements. 
---
The partnership between Yubico and MTRIX has been going on for more than a decade and has truly reached a new high in 2021! It is crucial for our growth in Germany and Europe to have a partner we can rely on with our eyes closed. With MTRIX, our customers who need commercial, technical, or even logistical expertise to make their Yubico projects succeed can get a true value-add from a trusted reseller and therefore achieve their goals.
We started our partnership with Yubico at the beginning of 2011. Since then, the products have been a major contributor to our enterprise business. Many of our customers are successfully using the YubiKey security tokens for multi-factor authentication and we see a continuously growing business. We are pleased with the success we have seen in 2021 – the most successful year since our partnership began – and we are honored to be a member of the Yubico Partner Diamond Club. We are grateful for the trustful and supportive partnership and are looking forward to many future projects together with Yubico.
---
About MTRIX:
MTRIX is one of the leading experts for professional authentication solutions, especially in German-speaking countries.
The product portfolio is carefully and synergistically coordinated. This enables MTRIX to offer you a vendor-independent solution tailored to your IT infrastructure from a spectrum of different concepts, entirely in line with your ideas and requirements.
The services range from consulting services, planning of a proof-of-concept, support during implementation to various cooperation options. MTRIX also remains your long-term companion for maintenance and support services.
The steadily growing demand for authentication solutions is industry-independent, and thus our broad customer base includes both group-managed companies and SMEs, public administration, savings banks and banks, hospitals, automotive suppliers, insurance companies, educational institutions, system houses, and system integrators, and many more. The partner network of the represented manufacturers from the IT security industry spans from the USA over the UK to Sweden. In long-standing business relationships with these manufacturers of software and hardware products, MTRIX has gained the reputation of being able to actively participate in the market strategies of some partners.
Through memberships in TeleTrust, FIDO Alliance, and EAB we are always up to date and have insight into the latest development trends in the market.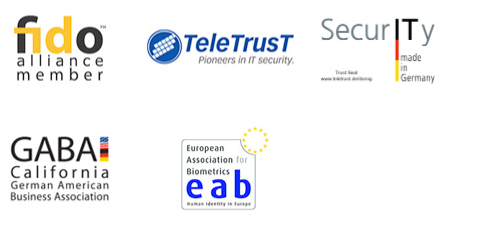 ---
FAQ
What is the Yubico Partner Diamond Club?
The Diamond Club was created and announced in early 2021. It recognizes and rewards partners reselling YubiKeys and adding incredible value both to Yubico and our customers. In 2022, MTRIX GmbH (Germany) was the first reseller to join the Diamond Club after an outstanding performance in 2021.
What are the benefits of being a Diamond Club member?
Partners joining the Diamond club are publicly celebrated and recognized for their efforts, gaining visibility among other partners. They are eligible for unique marketing funds and are granted access to internal Yubico events (a visit to our Stockholm office, an invitation to yearly Sales Kickoff), once public health conditions allow it.
How can I become a Diamond Club member?
The Diamond Club is only available to partners already registered as "Certified Gold" within Yubico's partner program. In order to join the Diamond Club, partners can reach out to their assigned channel manager, who will be able to share detailed and measurable expectations, tailored for the partner (specifics can vary based on the geography and partner profile).
If you have any further questions about the Yubico Partner Diamond Club, please reach out to your Yubico representative.