YubiKey is trusted in over 160 countries by
millions of users and the world's top tech companies.
YubiStyle Cover - Red - A / C NFC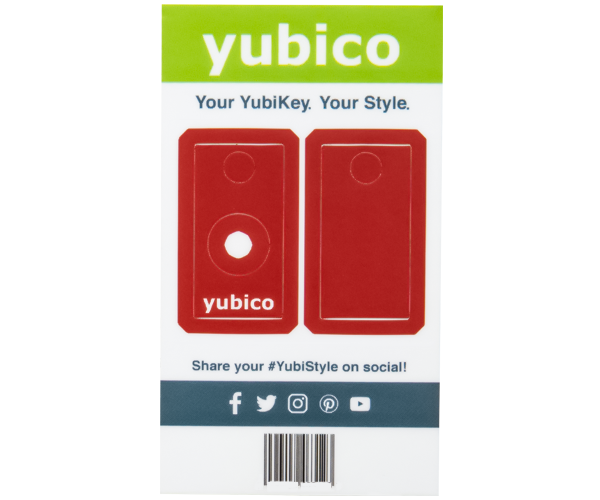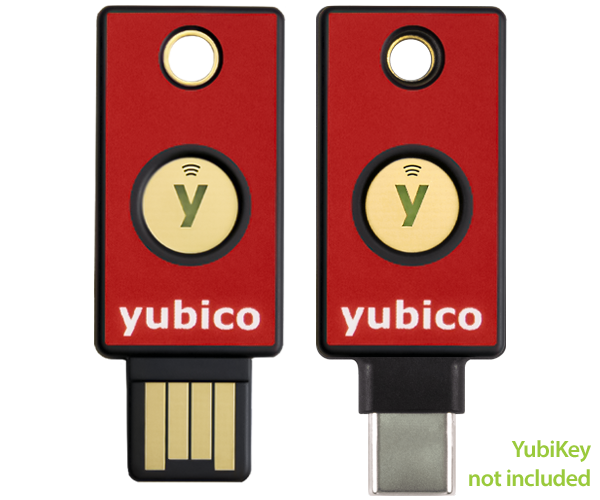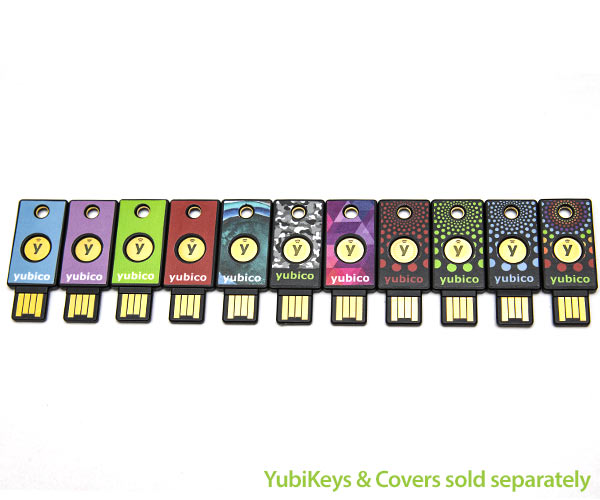 YubiStyle Cover - Red - A / C NFC
*VAT-exclusive pricing: VAT is calculated in checkout based on destination and volume.
Yubico recommends a spare key
Why is a spare key so important?
It's best practice to keep at least one spare YubiKey in case your primary is lost or stolen. Having a spare key gives you the assurance that you will not be without access to critical accounts when you need them most. No need to fear being locked out of any accounts, and no need to go through a lengthy recovery and identity verification process to recover them.
Please note that to register your spare key you will need to follow the same process as registering your primary key. Not all services support registering multiple YubiKeys. More information: yubico.com/spare.
US free shipping 2 or more keys
About this product
FAST SORTING - Quickly differentiate between multiple YubiKeys of similar design 
PRECISION CUT - Front and back covers designed to fit your YubiKey
EASY INSTALLATION - YubiStyle covers are easy to install and leave no sticky residue
FITS KEYCHAINS - YubiKey 5 NFC | YubiKey 5C NFC | Security Key | Security Key NFC  | YubiKey FIPS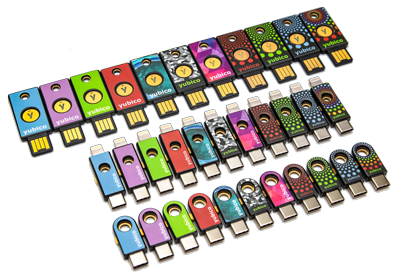 Product Description
YubiSyle Covers are a great way to differentiate your YubiKeys from each other. No more confusing your similar looking YubiKeys. Identify your personal or work key in an instant. YubiStyle covers also help protect your key from scuffs and scratches
High quality - custom fit
YubiStyle covers are printed on high-quality 3M film and covered with a durable, UV-protective, satin-gloss laminate. Our precision die cut YubiStyle covers are custom made to perfectly fit your YubiKey and style! They will protect your YubiKey against scrapes and scratches.
Choose your YubiStyle
YubiStyle covers come in a variety of colors and styles - from solid tones to out of this world graphics. Pick the one you love the most.
Easy installation
Installation is easy. First, ensure that your YubiKey is clean and dry. Peel off the front YubiStyle cover and place it directly on the front of your YubiKey. Flip your YubiKey over and repeat.
---
Key Features
| | |
| --- | --- |
| Perfect fit | Precision cut to fit keychain sized YubiKey |
| Easy application | Peel and stick to the clean security key surfaces, front and back  |
| Made to last | Durable premium quality 3M film with satin-gloss laminate |
---
Specifications
| | |
| --- | --- |
| Adhesive | Pressure activated 3M comply |
| Material | Cast premium 3M vinyl |
| Thickness | 2 mill nominal |
| UV Resistance | Stable |
| Surface Finish | Satin-Gloss Smooth |
| Durability | Water Resistant, Scuff Resistant |
| Printing | UV printed with protective over lamination |
| Manufacturing | Printed in the USA |
---