The 2020 State of Password and Authentication Security Behaviors Report
Despite continued cyber threats and attacks, are we becoming more security-minded, and better yet, are we following best practices?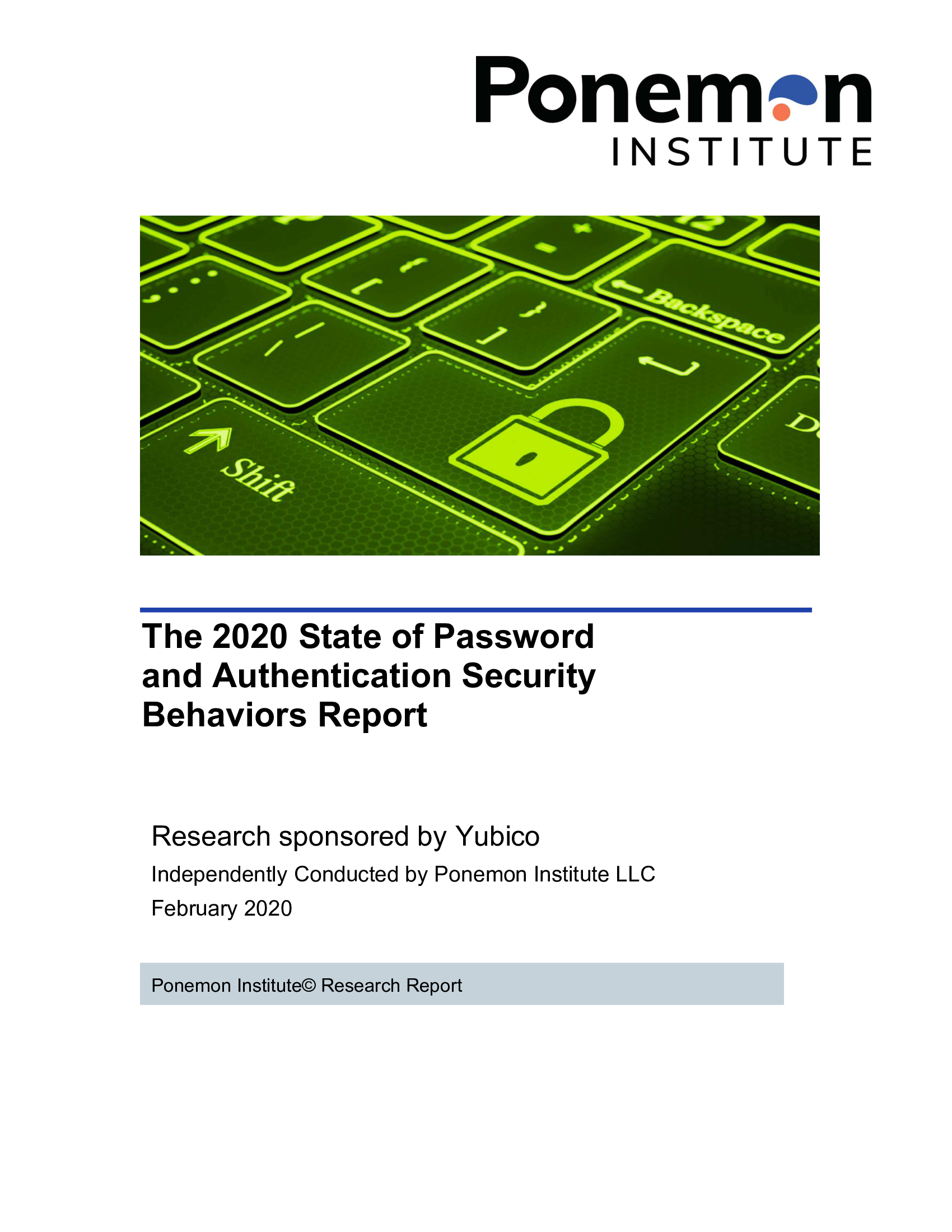 The Ponemon Institute recently surveyed 2,507 IT and IT security practitioners in the United States, United Kingdom, Germany, France, Sweden, and Australia regarding password and authentication behaviors. Additionally, 563 individual users were surveyed to understand the differences in security behaviors between IT security practitioners and individuals.
What information are businesses and individuals most concerned with protecting? How many respondents admit to reusing passwords for workplace accounts?

Download this report to see the responses to these questions and learn:
How IT security and individual users respond to security threats
Security behaviors and practices in the workplace
The popularity of passwordless authentication
How businesses can protect customer accounts with two-factor authentication
The increased risk to businesses with personal mobile devices being brought into the workplace
Summary of the report findings
Additional versions of this infographic:
Download the report